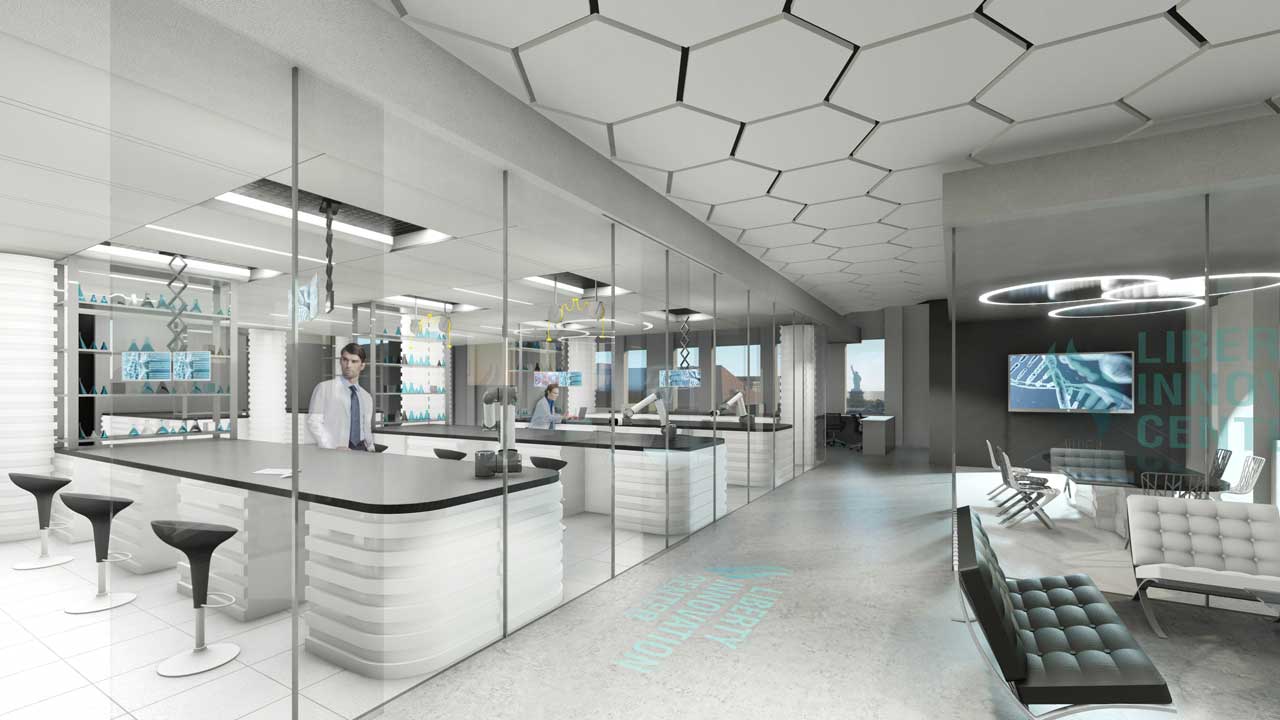 95 Greene Street is now the Liberty Innovation Centre after a rebranding by building owner SJP Properties. Located in Downtown Jersey City at Greene and York Streets, the Class A office building is now fully outfitted to cater to life sciences, healthcare, and biotech companies in a market that lacks commercial space suitable for such tenants. JLL is the exclusive leasing agent.
Originally a Colgate-Palmolive manufacturing facility, the eight-story, 350,000-square-foot building was acquired by SJP Properties and Prudential Real Estate Investors in 1999 and was occupied by Merrill Lynch for many years.
"Liberty Innovation Centre's existing base-building infrastructure and waterfront location makes it the ideal solution for life sciences and technology companies seeking commercial space in the supply-constrained New York metropolitan area," stated Steven J. Pozycki, CEO of SJP Properties in a prepared release. "Despite considerable pent-up demand among these users, very few existing buildings in this market can accommodate tenants with lab components or robust power requirements, let alone those that can also provide immediate access to a highly skilled workforce and Manhattan via multiple mass transit options."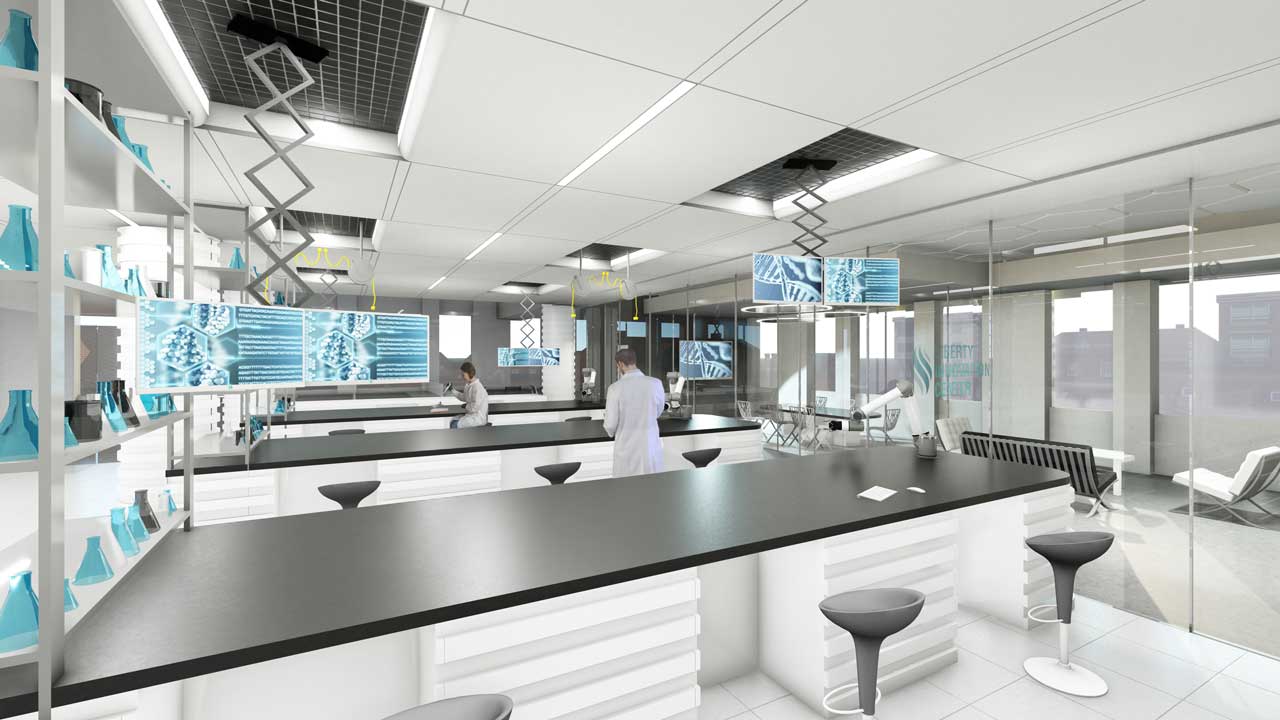 Conveniently situated near the waterfront in Paulus Hook, the Liberty Innovation Centre is a short walk from the Exchange Place PATH station, the NY Waterway Ferry, and the Hudson-Bergen Light Rail Exchange Place station.
Liberty Innovation Centre features increased HVAC capacity, utilities, backup power, and floor loads, as well as the ceiling heights, loading docks, and onsite parking necessary. "Most traditional office buildings are not designed for these specific needs or would require significant investment and time to adapt to these unique industries," said Daniel Loughlin of JLL in a prepared statement.