A virtual meeting this week could determine whether a developer will be able to bring a mixed-use project to a group of properties in Kearny.
The Kearny Zoning Board of Adjustment is scheduled to hear an application by Helio Antunes involving 457, 459, and 461 Schuyler Avenue along with 227 and 233 Quincy Avenue during its Zoom meeting on Tuesday, September 1 at 7:30 p.m.
The proposed development would include 87 residential units, 3,015 square feet of retail space, and 111 parking spaces, according to a legal notice.
"The residential unit mix will consist of 15 studio units, 48 one-bedroom units, and 24 two-bedroom units," wrote planner John McDonough in an August 9 letter to the attorney for the applicant. "Resident amenities will include a tenant lounge, tenant gym, rooftop terraces and community room."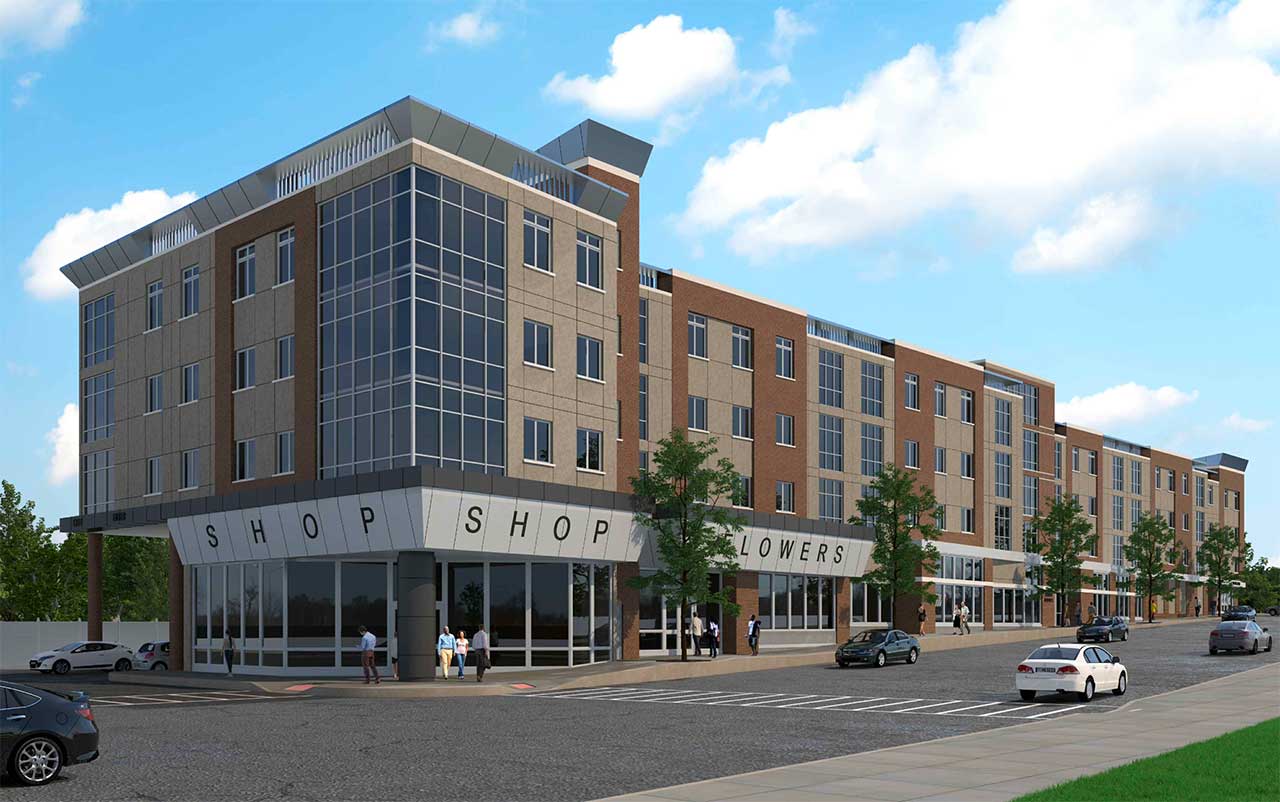 A rendering from Netta Architects that was released by Kearny's municipal government illustrates a view of what this four-story development would look like from the corner of Schuyler and Quincy Avenues.
The premises are located a few blocks south of Gunnell Oval and the former Boonton Line, the latter of which could be converted into the Essex-Hudson Greenway.
These tracts include eight existing buildings, all of which would be demolished, according to a site plan document released from the Town of Kearny. Over the years, part of the site has been home to the either Roval Lumber & Millwork Co. or E.W. McClave Inc. The Northeastern Retail Lumber Association posted on social media in 2015 that E.W. McClave "has been in the same location since 1853."
A purchase and sale agreement that was also released by Kearny's municipal government mentioned that HA Capital Holdings, LLC agreed to purchase the properties from Schuyler West, LLC, Arthur Rogoff, and Howard Mehr. The purchase price was left blank in the released version.
Note to readers: The dates that applications are scheduled to be heard by the Kearny Zoning Board of Adjustment and other commissions are subject to change.
Related: