A relatively quiet stretch of The Heights will be getting a new project that is a bit larger than usual as Jersey City officials have greenlit a plan to redevelop a corner not too far from the neighborhood's boundary with Journal Square.
During their October 26 meeting, Jersey City's Zoning Board approved an application for several lots at 84-88 Beacon Avenue. The 8,821 square foot property is owned by a subsidiary of GN Management, who are behind several notable projects in Jersey City that include a 27-story tower currently rising near Journal Square.
The property, located at the corner of Beacon and Oakland Avenue, is currently developed with a two-story home and an existing nonconforming warehouse building. The approved plan will raze that building and construct a new five-story residential building with 24 units and 17 parking spaces.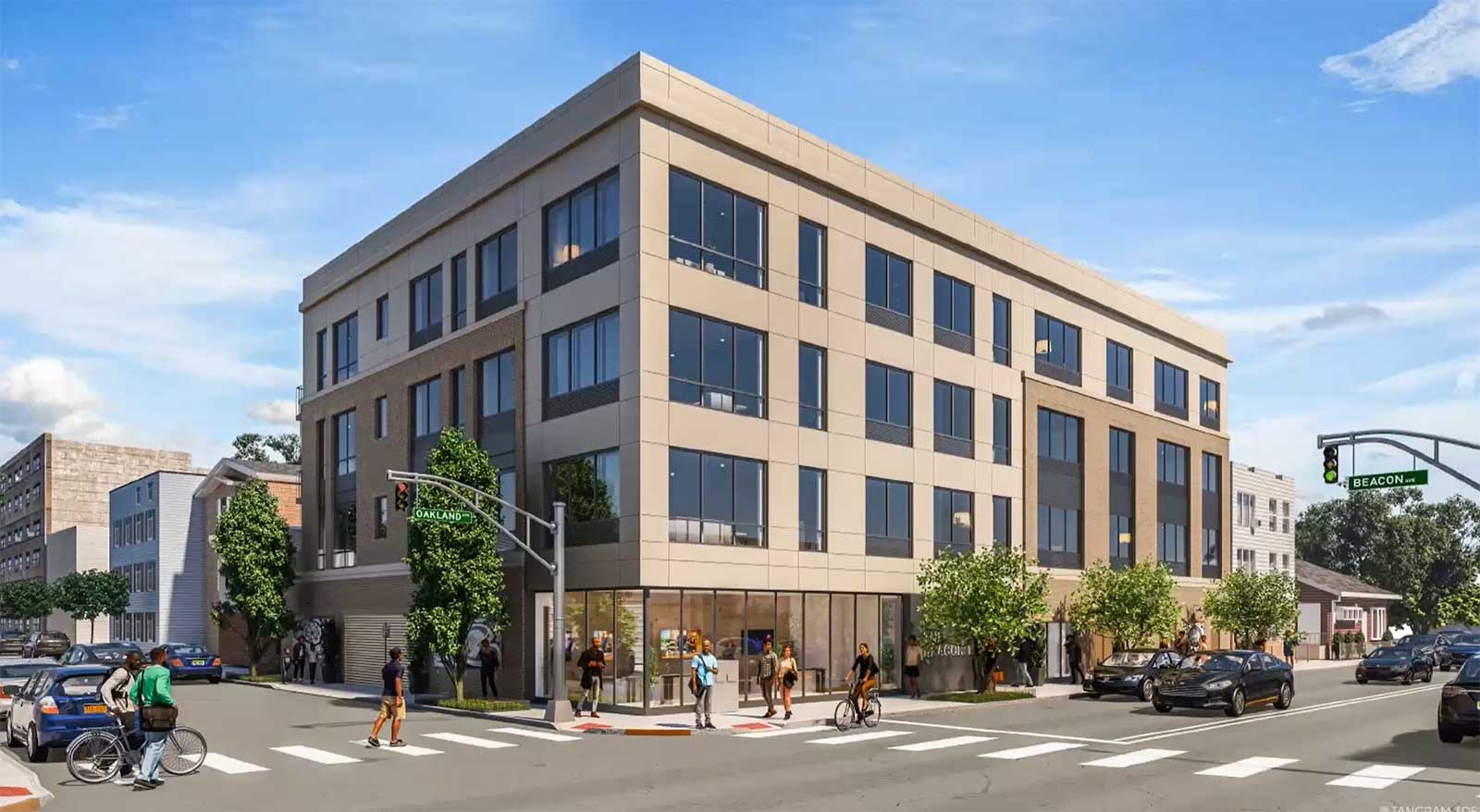 Designed by Michels & Waldron Associates, the ground floor will include a residential lobby and lounge plus a parking garage to be entered from Beacon Avenue. The residences at the development will be a mix of 17 one-bedroom units, 6 two-bedroom units, and a single three-bedroom unit.
Two of the units will be set aside as affordable housing, with those spaces spanning a one-bedroom unit and the three-bedroom space. The rear-facing residences at the development will all sport balconies or private terraces.
The project also includes a 1,823-square foot common roof deck and green roofing. The cellar of the building will contain an amenity space for future residents.
The development is set to utilize a mix of brick and metal panels on its exterior and was granted several variances from R-1 zoning when approved. The most significant involved deviations for use and height, but additional variances related to maximum building and lot coverage and both side and rear yard setbacks were also granted.
GN Management already lists their project on their website but has not indicated any timeline as to when construction might begin.