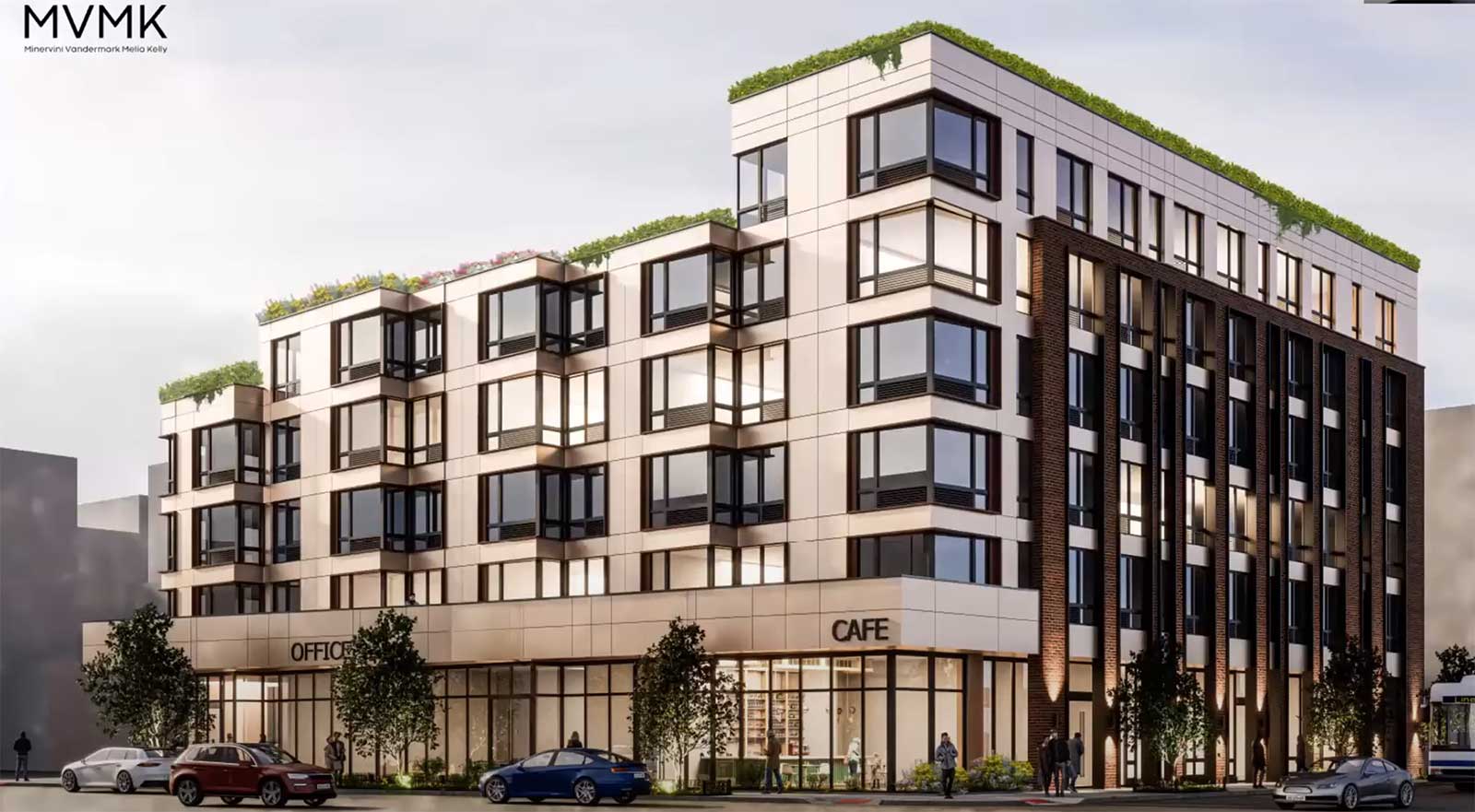 An area of Jersey City that is already undergoing a building boom could soon be getting another construction site. Officials have greenlit a project that will revitalize several tracts near the border of Hilltop and The Heights.
During their September 7 meeting, Jersey City's Zoning Board unanimously approved an application for a project at 70 Oakland Avenue. The plots are owned by an LLC registered out of an address on Duncan Avenue and occupy about a quarter of the block including the road's corner with Route 139.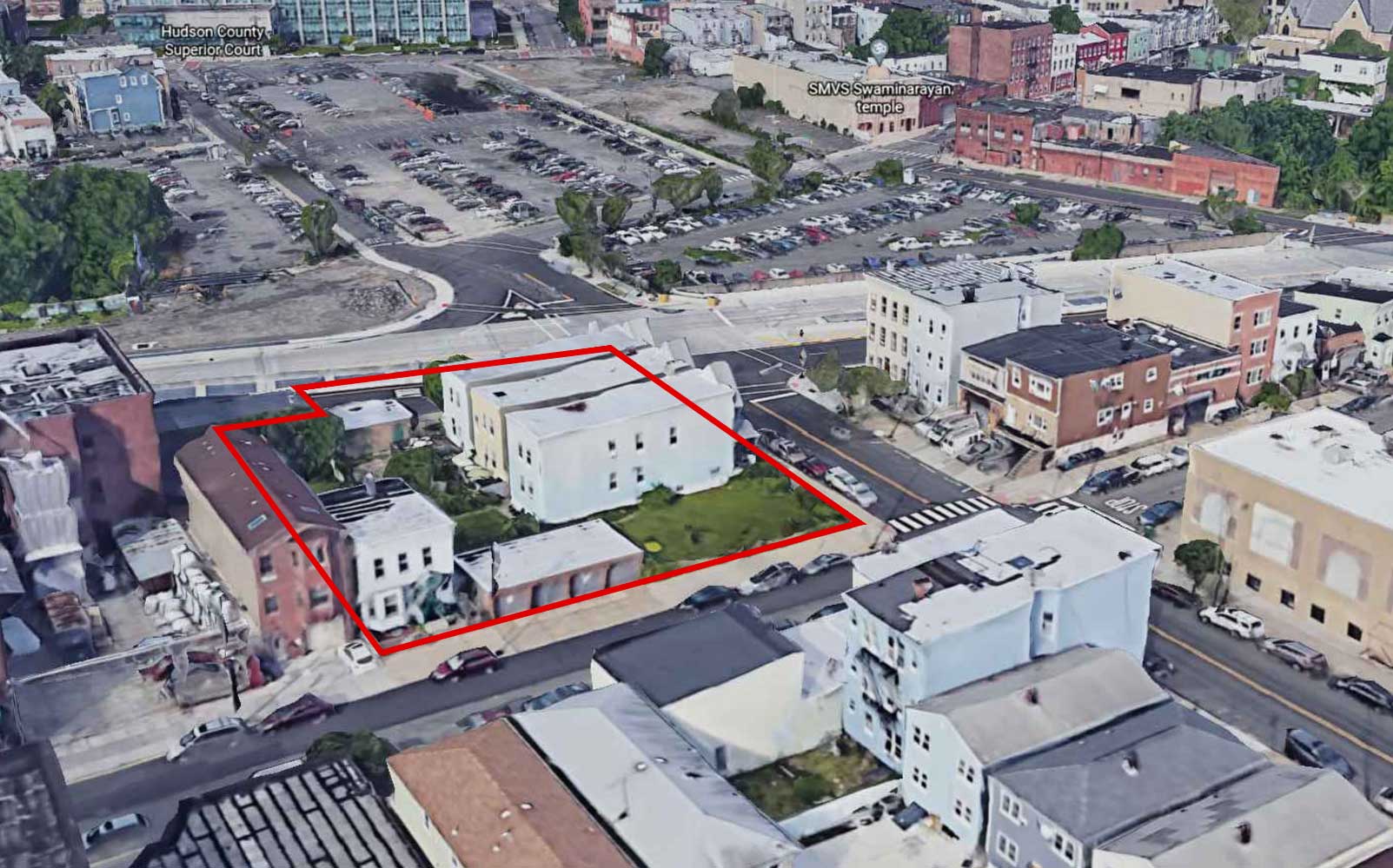 Designed by Hoboken-based MVMK Architecture, the approved building is set to rise six stories and top out at just over 63 feet. 66 apartments will be included in the complex, seven of which are slated to be designated as affordable housing units.
The breakdown of the residences skews smaller, as the building is approved for 15 studios, 39 one-bedrooms, six two-bedrooms, and six three-bedroom spaces.
The ground floor of the development will include a lobby plus a 783 square foot gym facility and parking component. 50 spaces are included for vehicles that utilize a stacking system with three tiers, while 33 spots are featured for bicycles.
A retail cafe space will sit on the corner and occupy 1,245 square feet, while an additional 1,377 square feet will be dedicated to offices. A second floor outdoor "roof" over the parking area will include a 637 square foot outdoor terrace and green roof, while the actual roof is slated to feature a 957 square foot amenity space.
The exterior of the development will utilize a mix of composite aluminum panels, pearl gray cement board, and modular brick components. A groundbreaking date for the endeavor has not yet been announced.
70 Oakland Avenue is situated about a block from the upcoming Frank J. Guarini Justice Complex, a new $345 million courthouse facility that will revitalize an entire block of Newark Avenue formerly home to mostly parking lots. A new three-acre park is slated for the site of a current court administration building across the street.