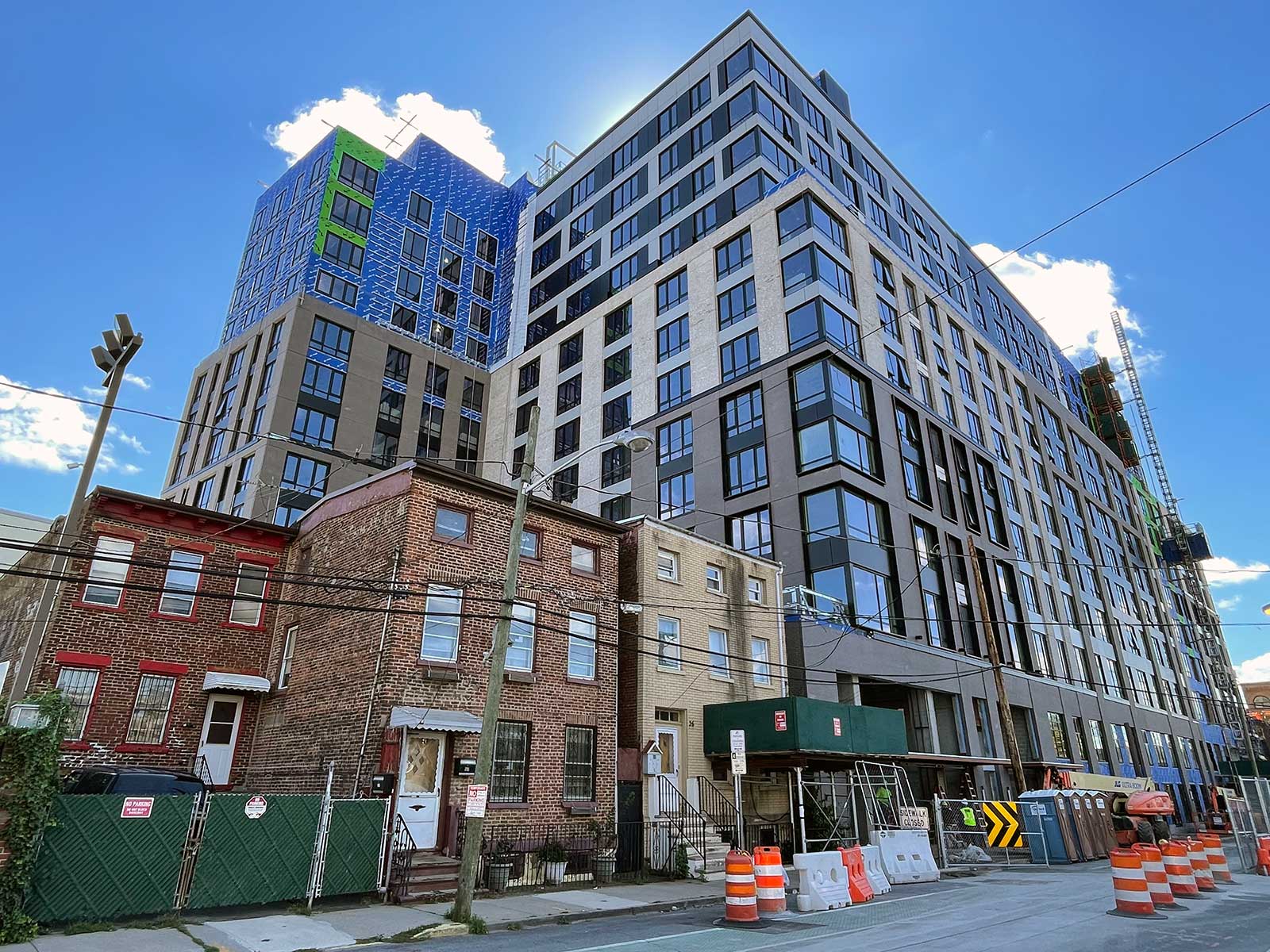 A two-block development that is by far the largest project in a mostly low-rise Newark neighborhood is beginning to take shape following several years of controversy over the size of the complex.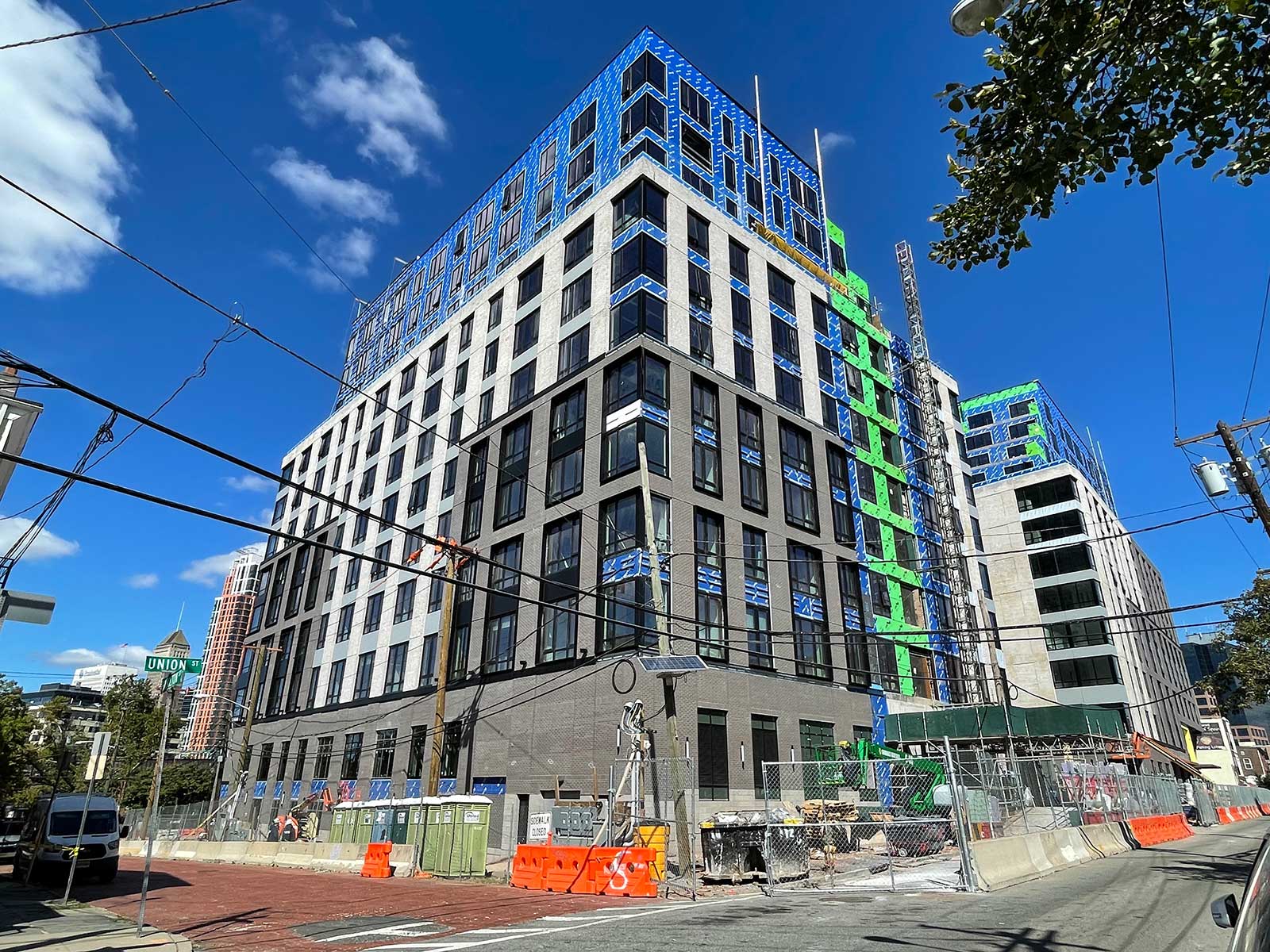 Construction work is humming along nicely at 55 Union, a major revitalization being undertaken by J&L Companies. The work entails replacing a surface parking lot along McWhorter and Union streets with a 12-story mixed-use building designed by Lambertville-based Minno & Wasko Architects that is set to include 403 apartments plus 190 parking spaces.
Jersey Digs broke the news on the development's approval back in 2019, which was somewhat controversial at the time. Officials in Newark created an up-zoning scheme called the Mixed-Use 3 Residential and Commercial Zone, or MX-3, on several of the properties that activists in the Ironbound neighborhood thought to be out-of-scale with the community.
The development, being built by Bedminster-based Sordoni Construction, has already topped out and façade siding work consisting of brick and metal components has been completed on significant portions of the building. Besides two levels of parking and the apartments, the 506,549-square-foot complex will include an open courtyard and various roof amenities for residents.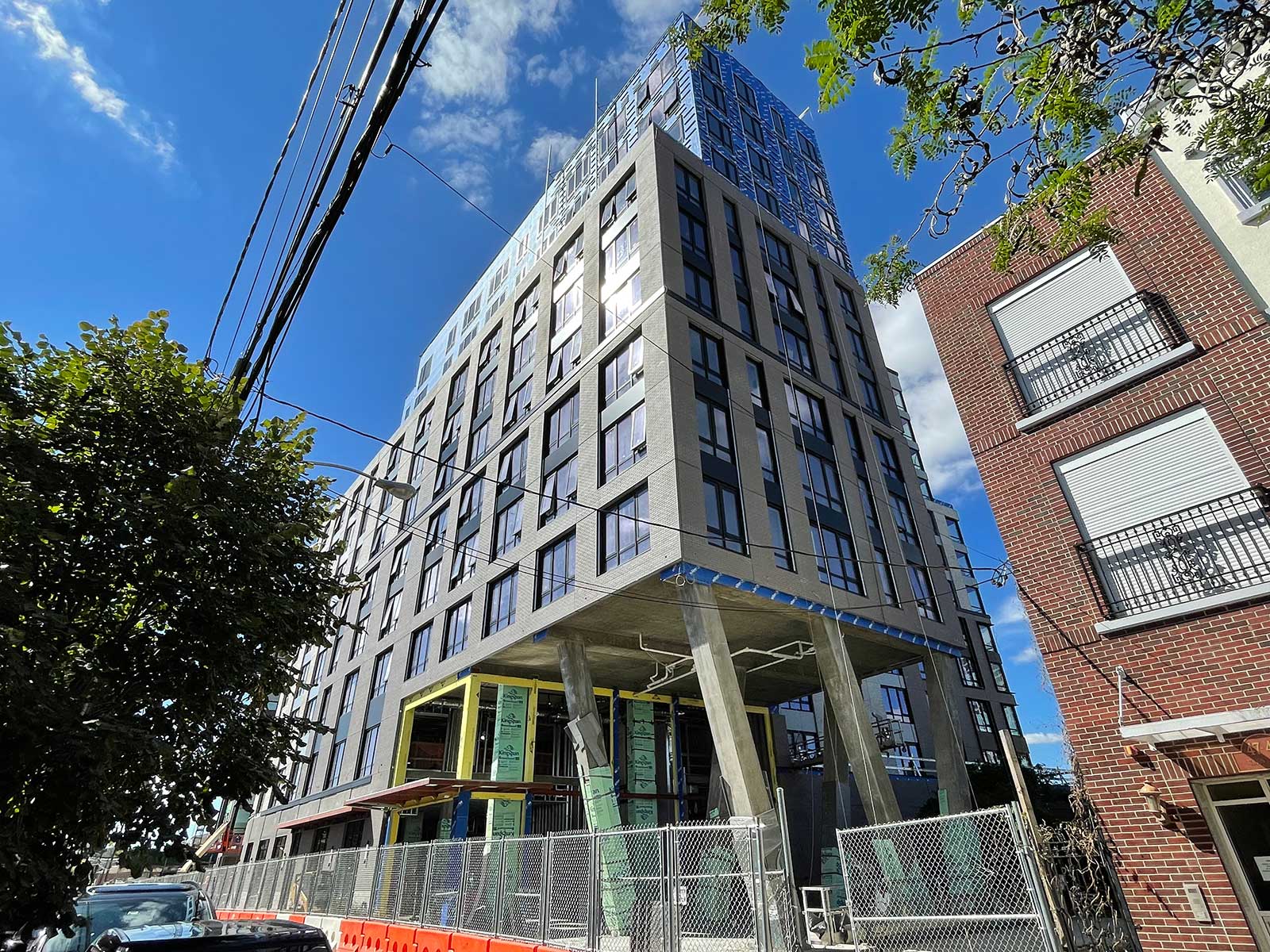 In terms of the neighborhood, 55 Union will be adding 3,078 square feet of retail space to the streetscape plus a public plaza to be located at the building's entrance. J&L Companies put out an artist's call earlier this year looking for talent to construct an outdoor sculpture that will anchor the plaza, also searching for talent to create artwork for the building's lobby, amenity spaces, and interior courtyard.
55 Union will no doubt change the landscape of Newark's Ironbound and is one of the tallest buildings to be constructed outside of the city's Downtown in generations. J&L Companies expects construction on the entire building to be completed during the summer months of 2023.