Located in Millville's Art District, the historic Wheaton Mansion offers both a beautiful home and a centrally located storefront. A great mixed-use property with potential for retail, a professional office, or bar.
There is certainly no lack of interior historic details here — intricate plaster medallions on the ceiling in some of the rooms on the lower level, hardwood floors and crown molding throughout, and large bay windows providing plenty of natural light inside the mansion. The kitchen includes modern appliance upgrades and a tiled counter and backsplash. Many of the spaces on the lower level open up to each other, creating a nice flow when entertaining.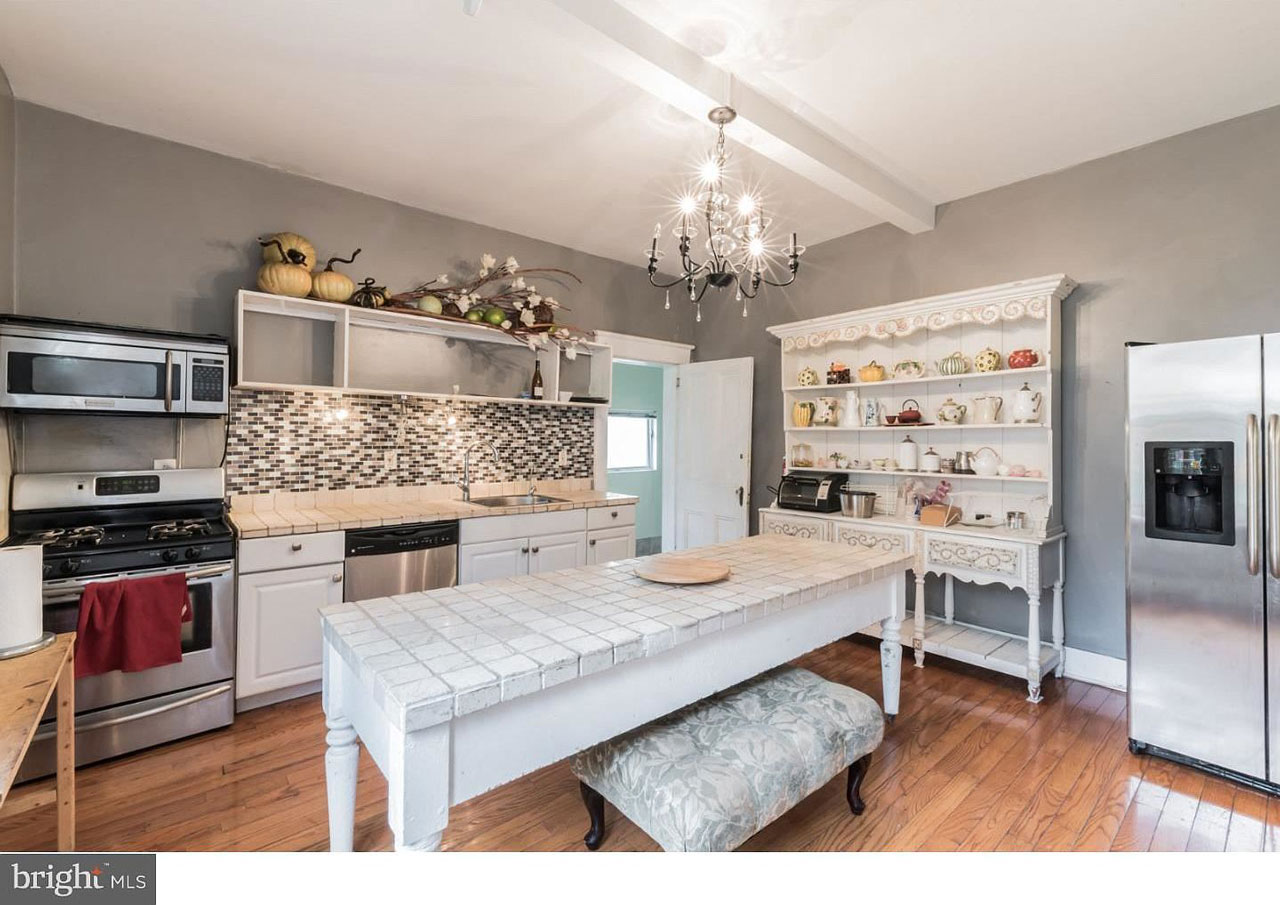 Totaling 6,202 square feet, the mansion includes six bedrooms and five bathrooms. The master suite features an enormous bathroom with plenty of space, a standing shower, a tub, and double sinks in an incredibly ornate vanity.
Additionally, sale of the property includes a separate off-street parking lot to the rear of the structure. The home's location in an NJ Opportunity Zone, a program developed by the state to encourage investment in low-income communities, means that tax benefits will be available to investors.
The home, located at 516 High Street, is asking $150,000.
Listing: 516 High Street [Zillow]
Related: