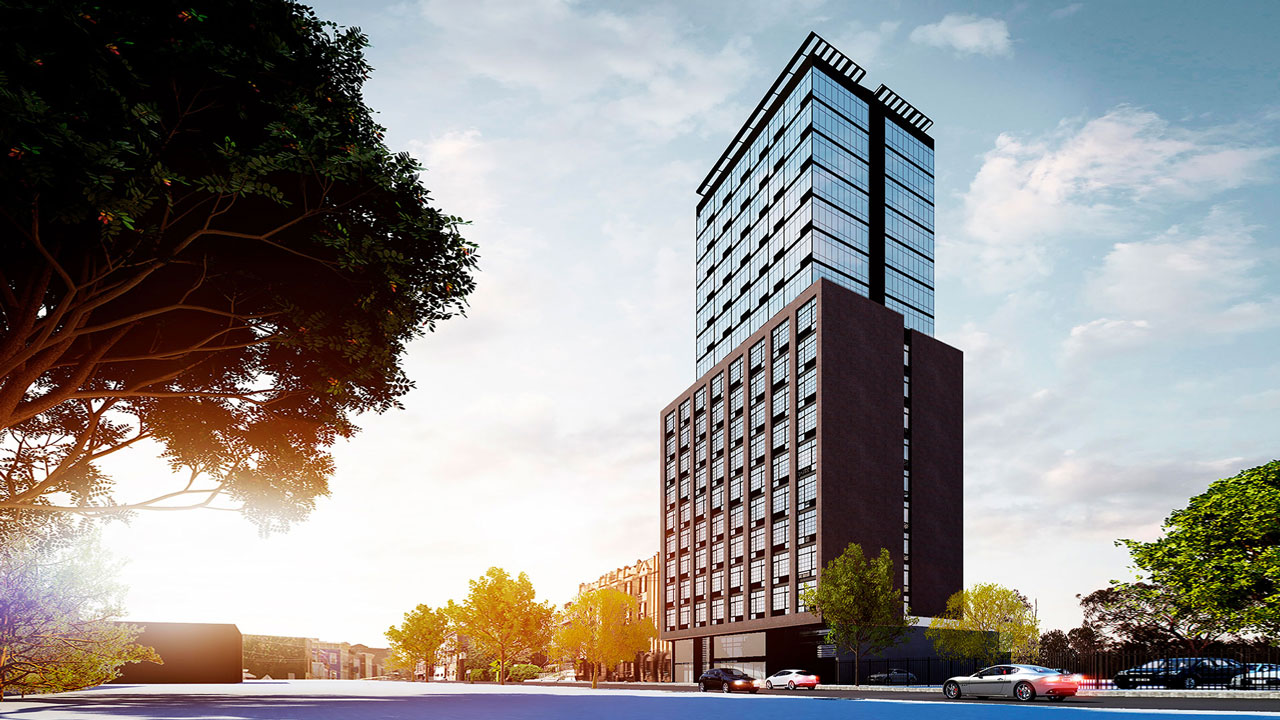 One of the many towers that are rising in Jersey City's Journal Square neighborhood has secured a senior bridge loan just as leasing is set to begin at the modern Jersey City high-rise.
Titanium Realty Group recently announced that they landed a senior bridge loan for a multi-family development at 413 Summit Avenue. Meridian Capital Group's Daniel Cohen and Tal Savariego arranged the $42.5 million loan, which was provided by Lightstone Capital.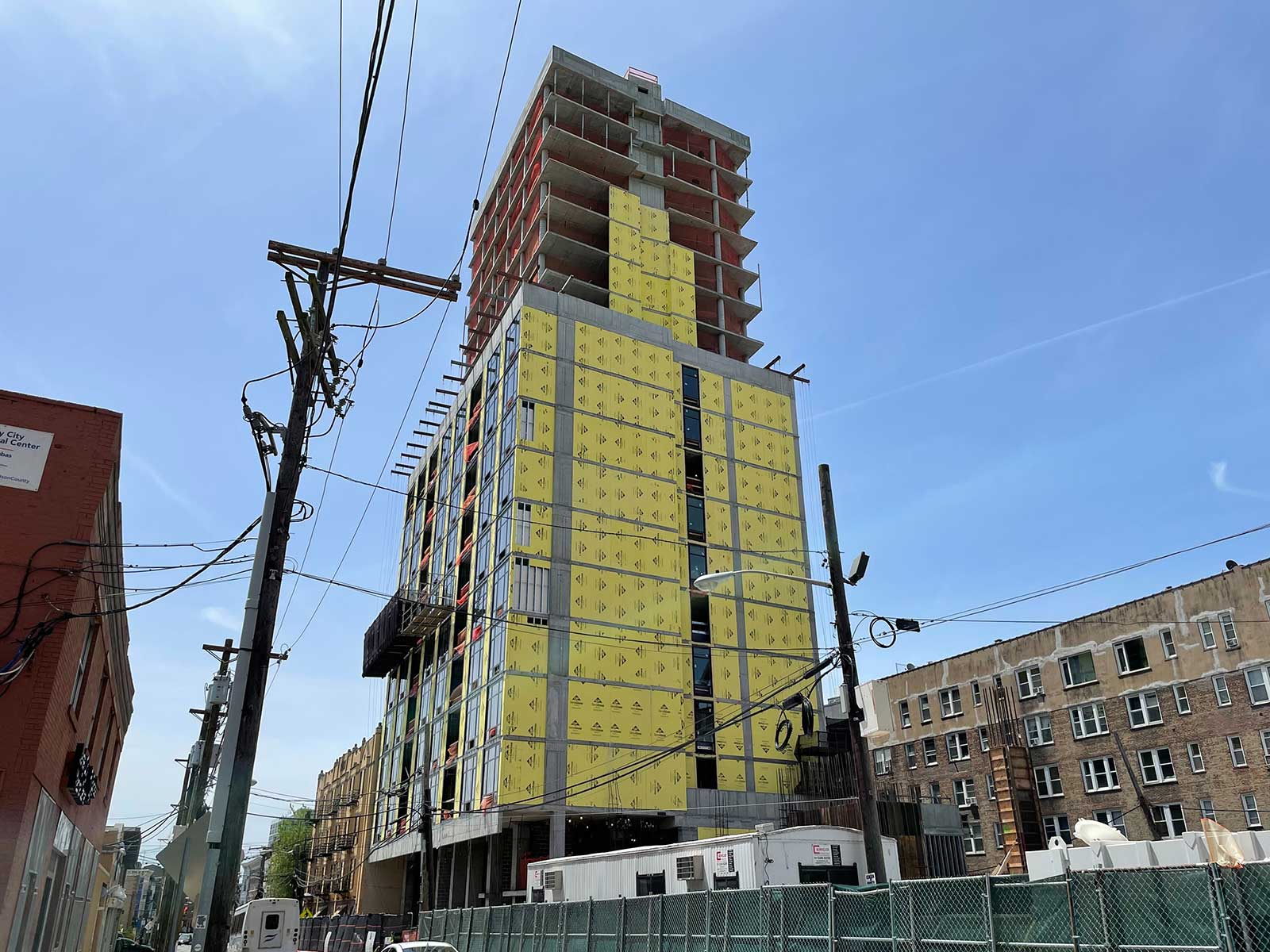 The project is in the final phases of construction following the structure topping out in June 2022. Lightstone Capital's loan is expected to provide the developer with a bridge to leasing, which is slated to begin later this month.
The project encompasses several properties between Sip Avenue and Newkirk Street that were previously home to a garage that housed an Econo-Car rental facility. Titanium Realty Group acquired the site in 2019 and quickly gained approvals for the 19-story building, which will include 148 units split between studio, one-, two- and three-bedroom apartments.
The community's amenities will include a laundry room, resident lounge, gym, business center, rooftop terrace, leasable storage space and parking. 4,500 square feet of retail space are featured at the development, which features a base plus a setback tower for a modern look.
Titanium Realty Group has several ongoing projects in the Journal Square area, the most prominent of which is just down the block. The company is partnering with Spitzer Enterprises on a 26-story development at 425 Summit Avenue, which itself just topped out last month.