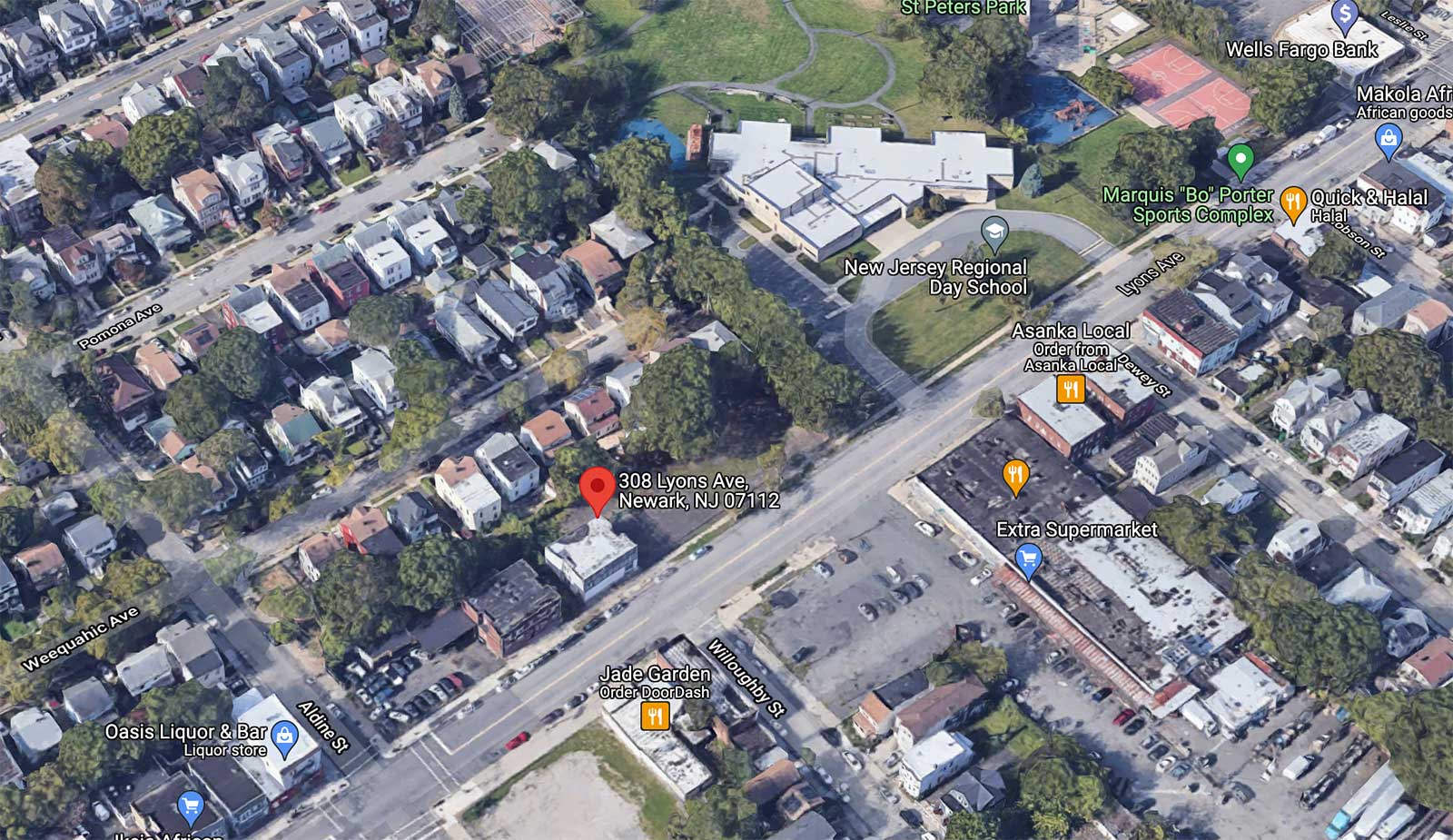 A new application calls for constructing one of the largest developments to be proposed for Newark's Weequahic neighborhood in recent decades.
Kingston-based 308 Lyons Avenue, LLC is looking to build a five-story project at 302, 304-306, and 308-322 Lyons Avenue in the South Ward, according to a notice of hearing.
If approved and built, the development would reportedly consist of 59 residential units, ground floor commercial space, and 42 parking spaces.
A virtual public hearing has been scheduled for 6:00 p.m. today, January 3, according to the notice.
Much of the site has sat vacant and surrounded by fencing for well over a decade while a two-story building occupies part of the premises. The building, which once contained Weequahic Day Nursery & School, is slated to be demolished in order to make way for the new structure.
The properties are situated near Extra Supermarket, the New Jersey Regional Day School, Newark Beth Israel Medical Center, George Washington Carver Elementary School, and Weequahic High School.
The news of this proposal comes three months after plans surfaced for a 32-unit mixed-use development a block away at 256-262 Lyons Avenue.
Although it has not seen anywhere near as much development as other neighborhoods to its north, Lyons Avenue, which connects Weequahic Park with Irvington Center, is one of only a handful of major corridors in Newark to be served by direct New Jersey Transit buses to Manhattan.
Note to readers: The dates that applications are scheduled to be heard by the Newark Central Planning Board and other commissions are subject to change.