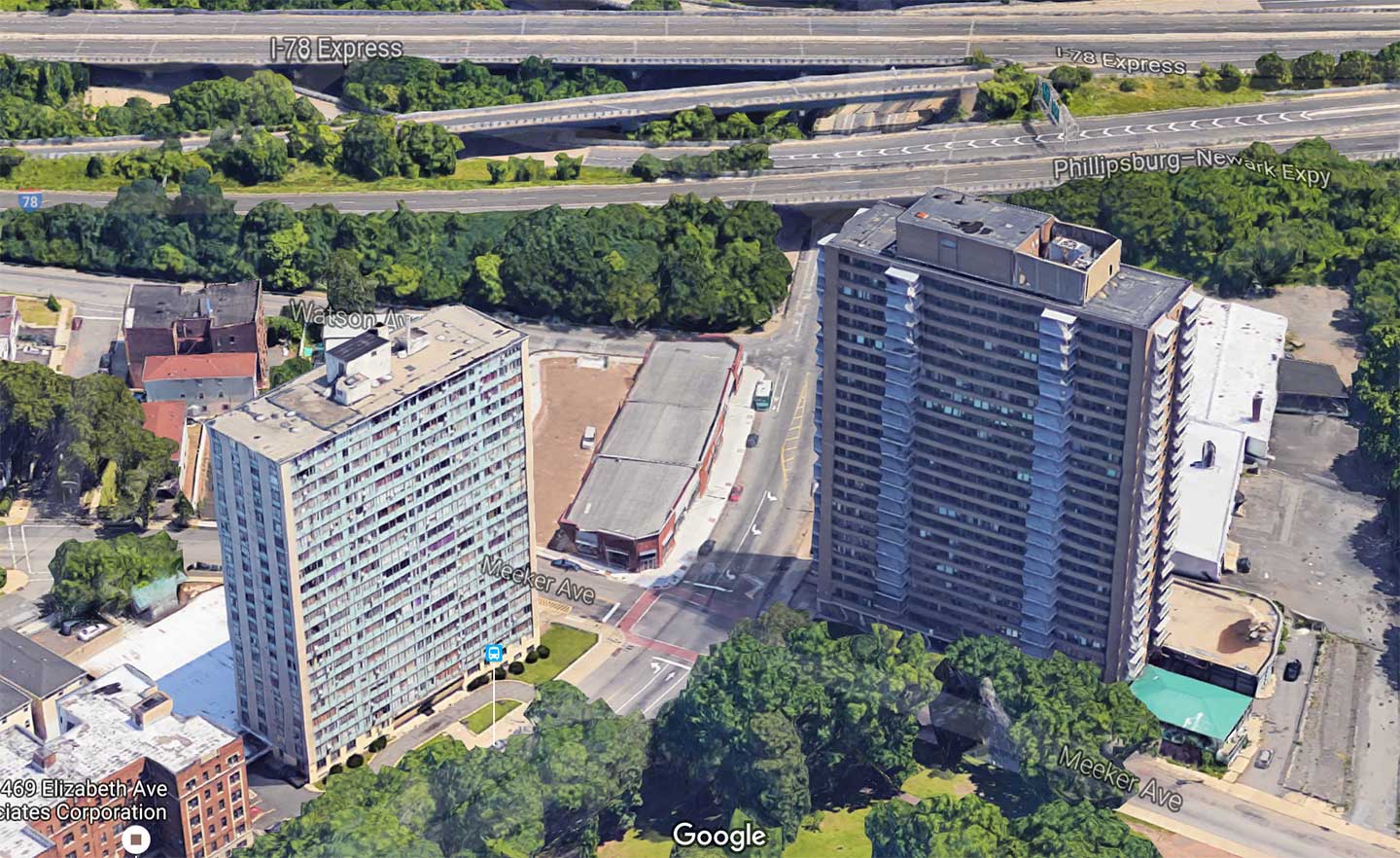 An endeavor that is revitalizing an abandoned high-rise in the Weequahic neighborhood of Newark has obtained some notable financing that will help transition the property into a modern rental apartment building.
The developers behind Carmel Towers, a 25-story structure at 440 Elizabeth Avenue, recently secured a $35 million first mortgage loan for their project. Manhattan-based Northwind Group facilitated the transaction for the project, which is being geared towards much needed work-force housing in the Brick City.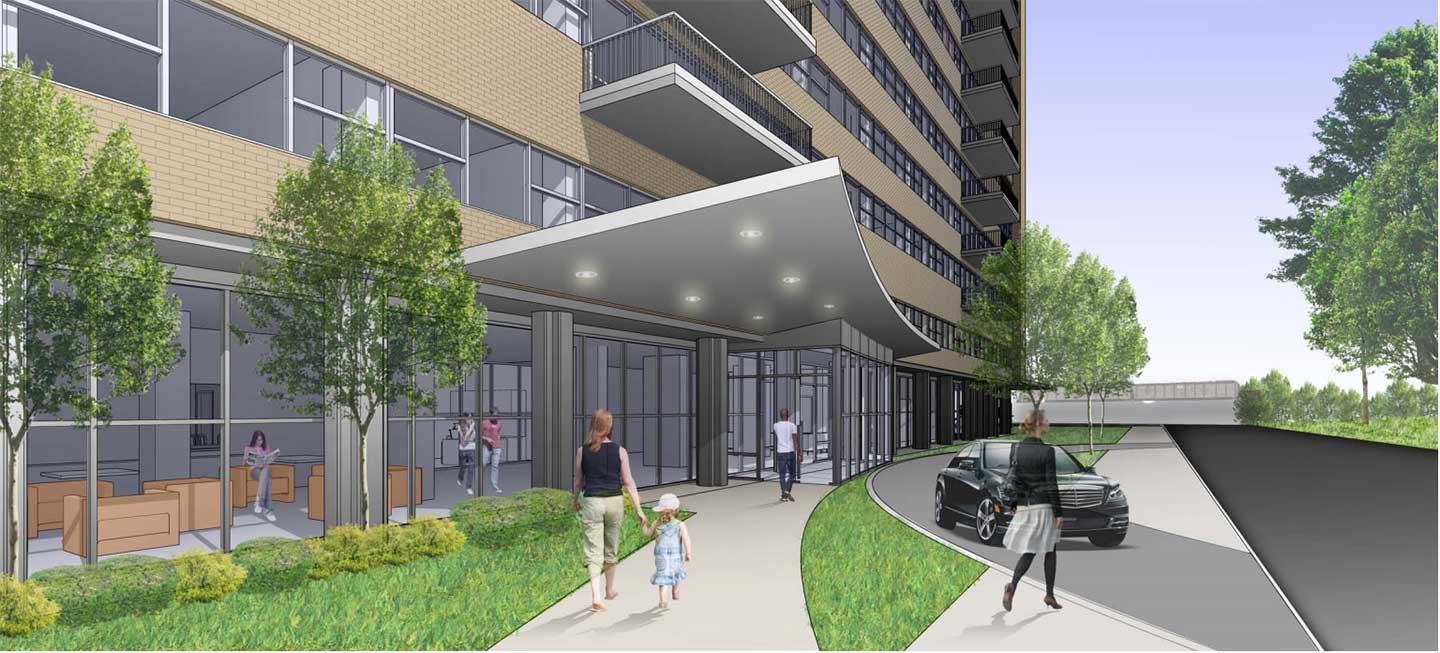 Northwind Group provided the loan through its closed-end debt funds with competitive terms, which will provide the owner with the required capital to complete the renovation and lease the property to stabilization.
"We are pleased to be able to provide this loan, as we recognize a big gap in the market for financing as commercial banks are slowing down their lending activities due to regulatory and macro-level factors," said Ran Eliasaf, founder and managing partner of Northwind Group.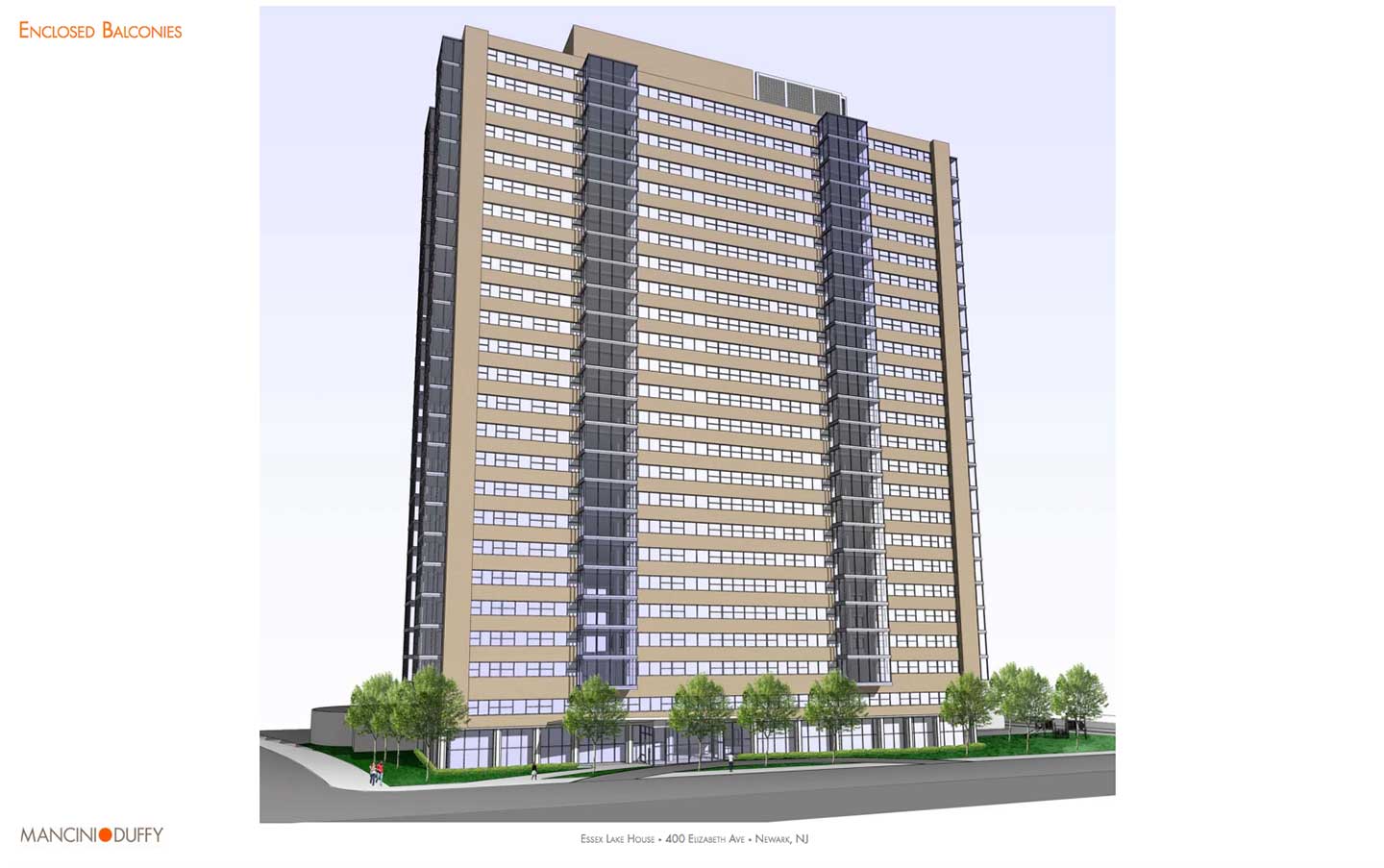 Jersey Digs has been following the development since 2016 when plans first emerged to revitalize the South Ward property. The former Carmel Towers closed in 2011 after the United States Department of Housing and Urban Development ceased funding the building following a series of failed inspections.
The developers behind the project hope to leave that unfortunate history in the rear-view mirror, as the revamped facility will include a variety of amenities for residents. Features of the new renovation will include an expanded lobby, seating lounge, entertainment and party room, a lap pool, fitness room, gym, roof deck, and community garden.
A new front entrance canopy and landscaping improvements will also be added to the streetscape in the neighborhood, which is one of the most suburban neighborhoods in Newark. Carmel Towers is built around the 311-acre Weequahic Park, which includes a lake, a public golf course, playgrounds, trails, and tennis, baseball, and basketball courts.
"Northwind was able to provide a flexible loan that provided us the required capital to finish our project," said property owners 440 Elizabeth NJ Urban Renewal LLC in a statement. "We look forward to continuing this relationship with Northwind and to working with their team to complete the renovation of Carmel Towers."
The financing for the transaction was arranged by Akiva Drew from Meridian Capital. An estimated completion date for the new Carmel Towers has not been announced.