Last week, Fields Grade and Alpine Residential celebrated the topping out at 270 Johnston Ave in Bergen-Lafayette, Jersey City. Reaching a 262-foot peak, the development, which Jersey Digs has previously reported on through the years, will be the tallest building in the revitalizing Bergen-Lafayette neighborhood.
Development officials joined a team of tradespeople from KL Masters Construction Company to mark the milestone of the building reaching its full 24-story height. The project is designed by Hoboken-based MHS Architecture, with interiors from GRT Architecture.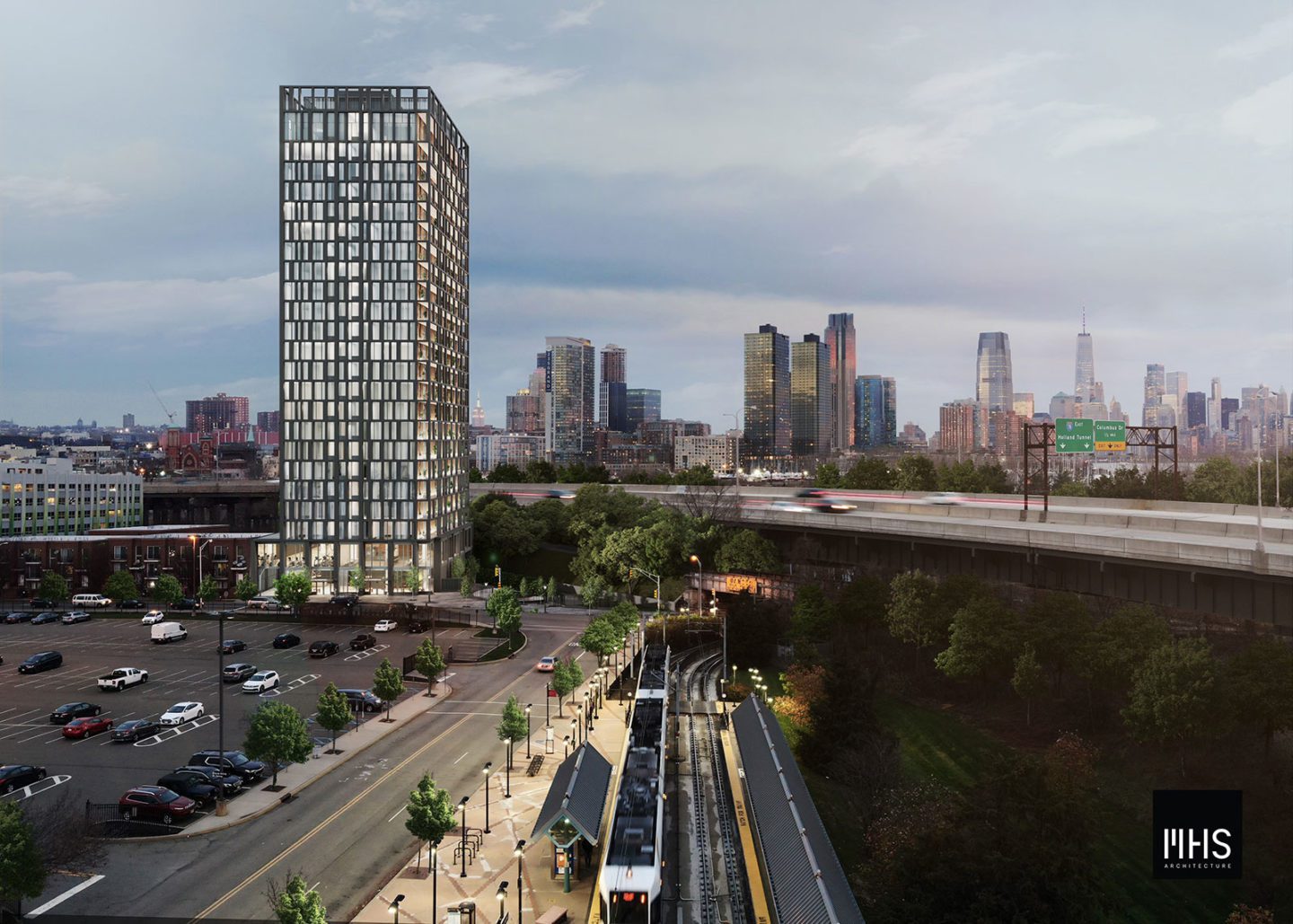 Once complete, 270 Johnston will offer 169 residential units, from studios to three bedrooms, with ten units designated as affordable housing. The development will also include 9,000 square feet of street-level and 2nd-floor retail space.
Located near Liberty State Park and across from its light rail station, once finished, the development will offer residents indoor and outdoor amenities, including a fitness center, resident lounge, co-working spaces, and a panoramic rooftop deck.
"We envisioned 270 Johnston Avenue as a gateway building into Jersey City as it soars high above the NJ Turnpike extension and is highly visible to drivers entering the city," said Robert J. Caulfield, a Partner with Fields Grade.  "We're excited to see that vision moving closer to a reality as we reach the full height of the building and recognize the collective efforts of our construction and design teams who have helped get us here."
"We're creating more residential and neighborhood retail, not replacing what's existing," added Alpine Residential Managing Partner Bill Rosato of the partnership's commitment to the community. "270 Johnston is a key part of a series of developments that are helping to enhance the urban lifestyle afforded to residents in this neighborhood. We're excited to be a part of the growth of Bergen-Lafayette and look forward to continued investment in the community."