The owner of an estate in the Ringoes section of East Amwell Township wanted to honor her family history years ago when she asked architect Robert Hillier to use the remnants of a stone farmhouse to create a new four-bedroom home. The result is a rustic four-bedroom, three-bathroom estate on a 29.84-acre lot.
Surrounded by the hills of Hunterdon County, the 3,300-square-foot property is filled with light and has several open gathering spaces. Its Great Room is accented by a glass roof, free-standing stone walls, and heavy timber framing.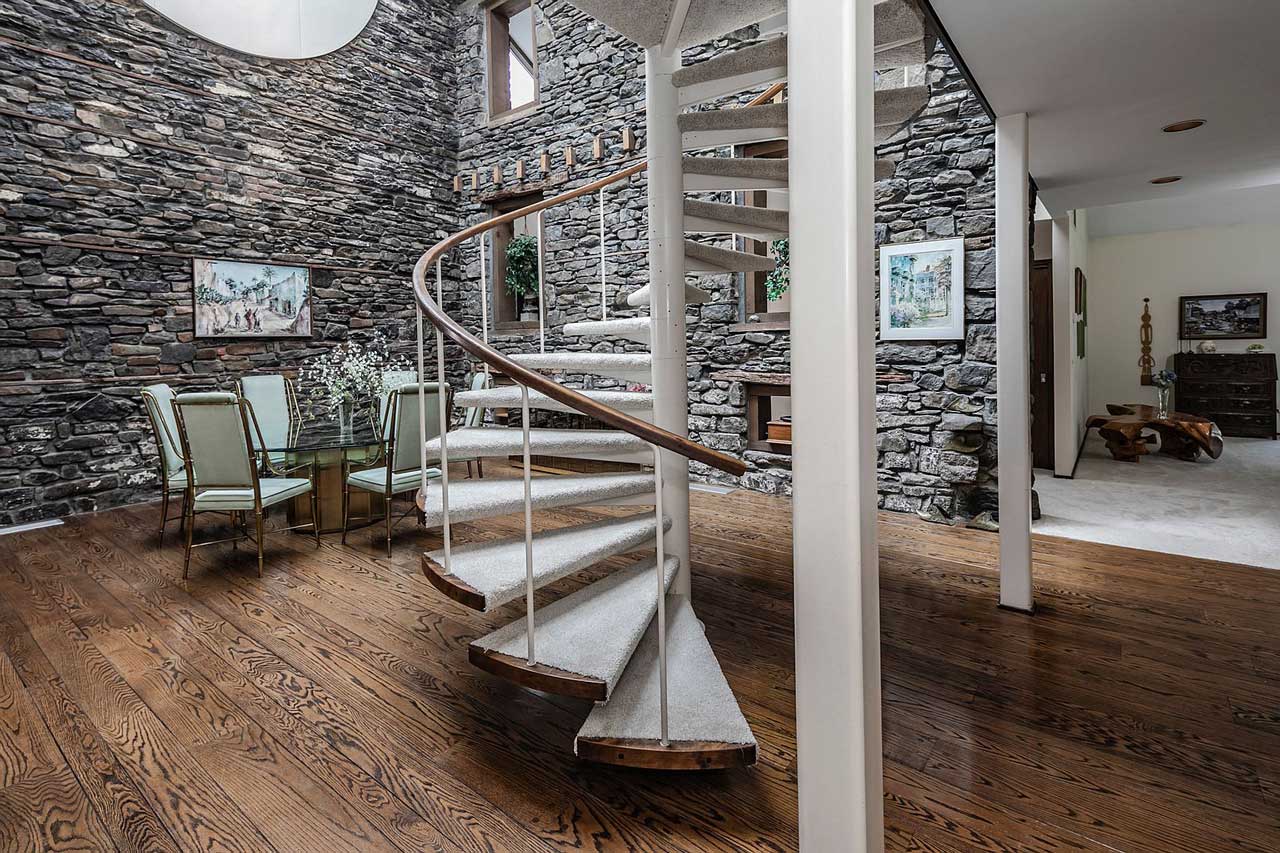 The living room and family room, with floor-to-ceiling glass, provide views of the bucolic surroundings, including a creek, woods, and open space on the Amwell Valley trail system. A barn on a nearby hill also offers expansive views.
The kitchen boasts rustic colors and modern appliances.
The property, located at 40 Lindbergh Road, East Amwell Township, is currently listed at $1.1 million.
Listing: 40 Lindbergh Road [Zillow]
Related: