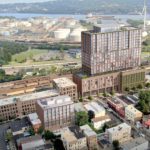 The planning board recently greenlit a proposal that will bring two new buildings to the SilkLofts complex, one of which will be Bayonne's tallest structure.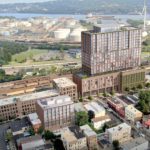 Developers are looking to add 286 units to the SilkLofts complex on Avenue E in Bayonne.
Bayonne is definitely booming after SilkLofts fetches $32.1 million from NYC-based real estate investment firm.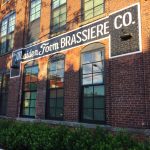 The hulking, four-building industrial complex at 154 Avenue E was converted into the SilkLofts rental complex in 2014. But before that, the building facilitated the manufacturing of everything from the modern bra to military parachutes and carrier pigeon vests. Last night, a homecoming of sorts was held to commemorate the building's history.