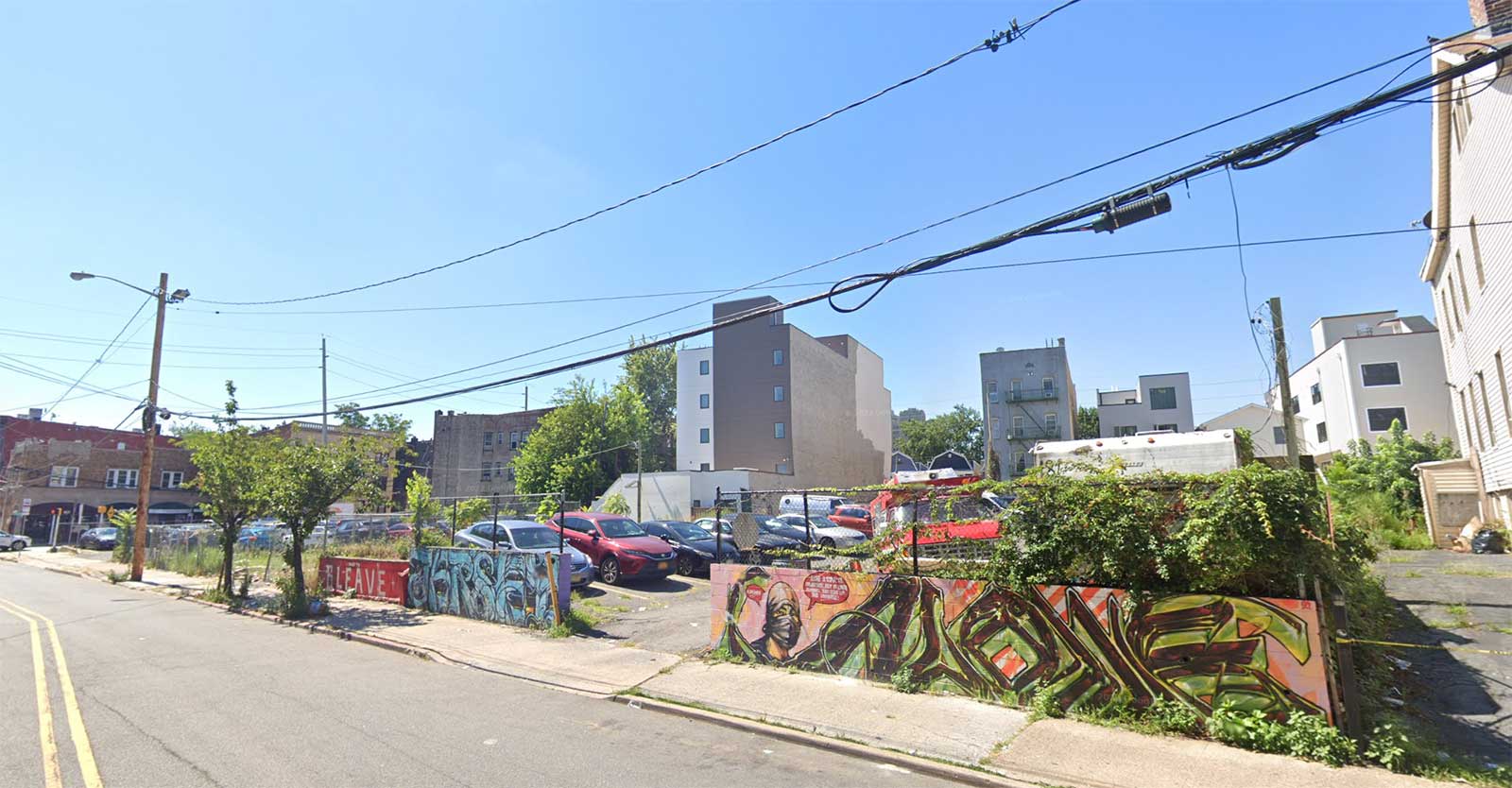 A stalled Jersey City project that has languished for almost three years since being greenlit has been brought back to life as the modified development looks to further revitalize an evolving stretch near Journal Square.
During their April 4 meeting, Jersey City's Planning Board approved changes to a development at 179 Academy Street. The mostly vacant parcel is situated across the street from the Nest Micro Apartments and initially had an approved plan from 2020 that called for a six-story building.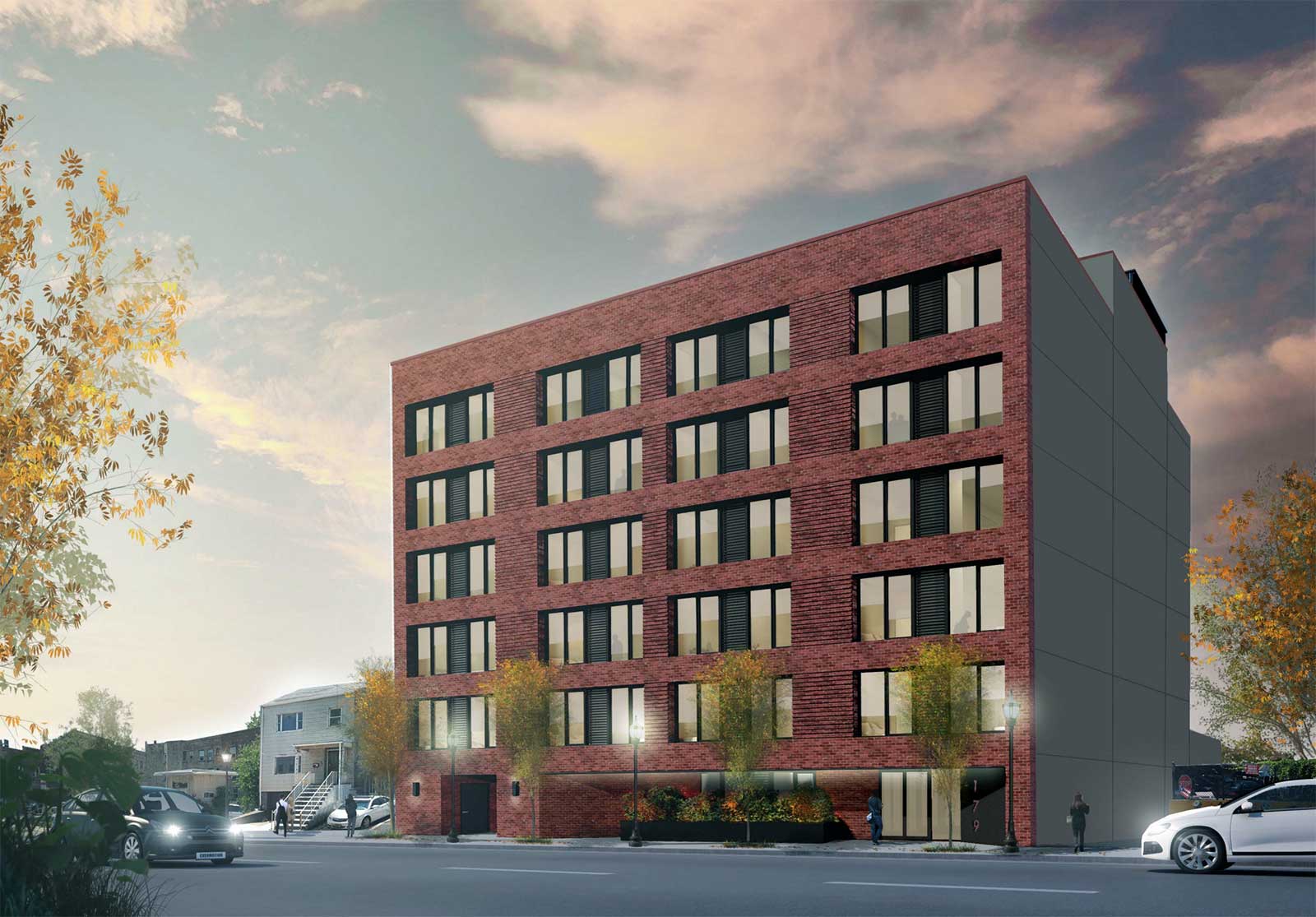 The proposed development comes courtesy Titanium Realty Group, the company behind one of the many high-rises popping up near Journal Square at 413 Summit Avenue. The revamped plans were drawn up by Queens-based Quatela Architects and still call for a development that rises six stories and 64 feet.
The 50 residential units at the development break down as 18 studios, 28 one-bedrooms, and four two-bedroom units. No affordable housing or vehicle parking is included in the project, but a bicycle room with space for 26 bikes will be featured on the ground floor.
The biggest change to the development involves facade architectural details that will now consist of red brick in lieu of cement panels and break metal. A first-floor wall recess had been added for visual aesthetics along with an additional canopy in black metal panel.
Other planned features at the development include a rooftop space that includes both indoor and outdoor areas sporting a gym, grills, and more. A groundbreaking date for 179 Academy Street has not been announced, but the modifications to the plan indicate that the company intends to move forward on the delayed project.
The development is the second significant project approved for the block that has yet to materialize, as a 70-unit development was green lit for several parcels at 181-189 Academy Street back in early 2021.