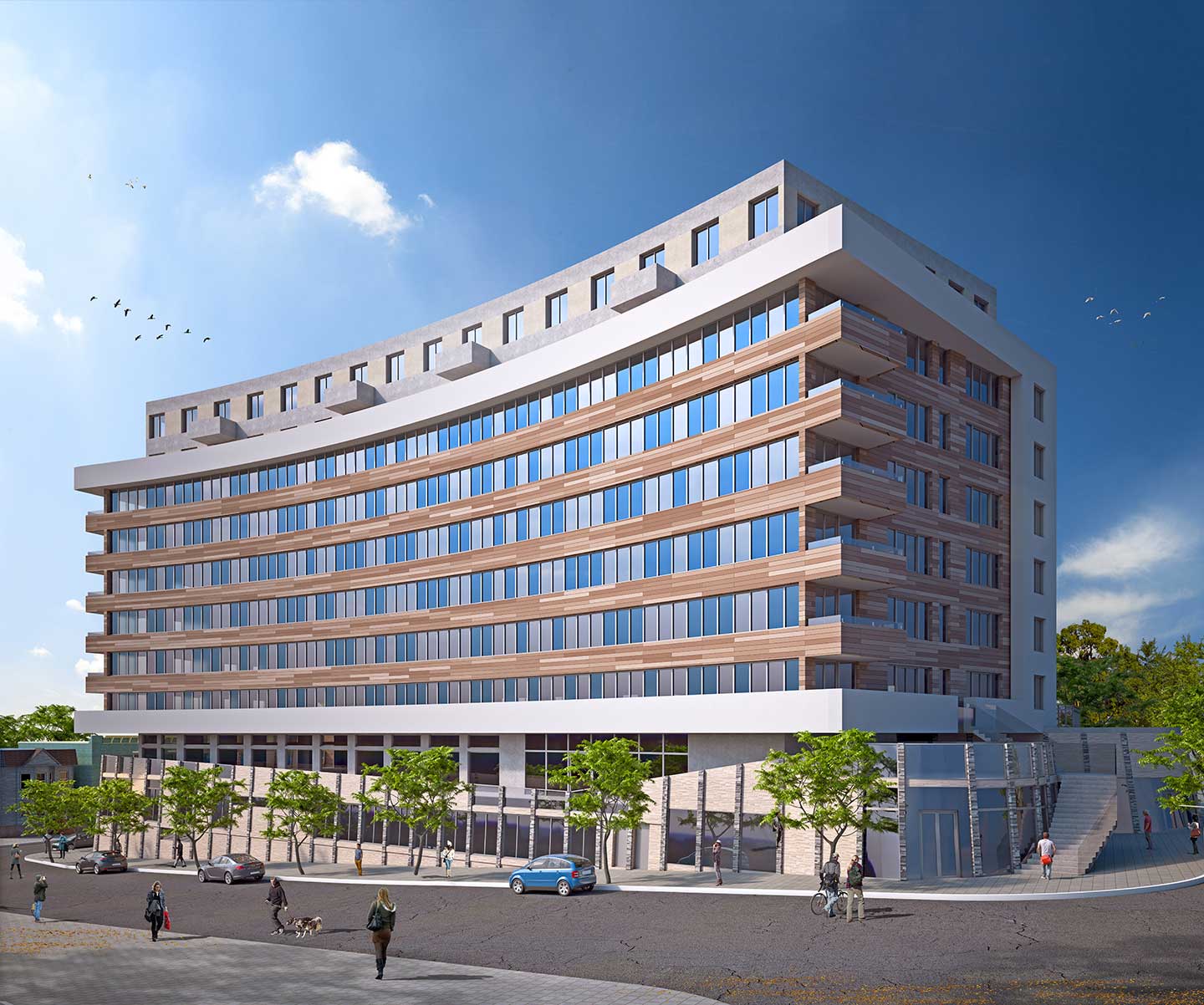 After being tabled at a planning board meeting in September over community push back, the proposal for a new project at 136 Summit Avenue went back in front of the board on Tuesday. This time, it unanimously won approval.
The proposal, put forth by New York-based Monticello Equities, calls for razing the former Fairmount Hospital building and an adjacent parking lot and replacing it with a nine-story, 99-unit residential building with 2,240 square feet of retail and 75 interior parking spaces.
Designed by Kushner Studios, the project certainly bears a modern aesthetic. Striking curvatures, bold lines and a slate of non-traditional material give the structure a contemporary feel.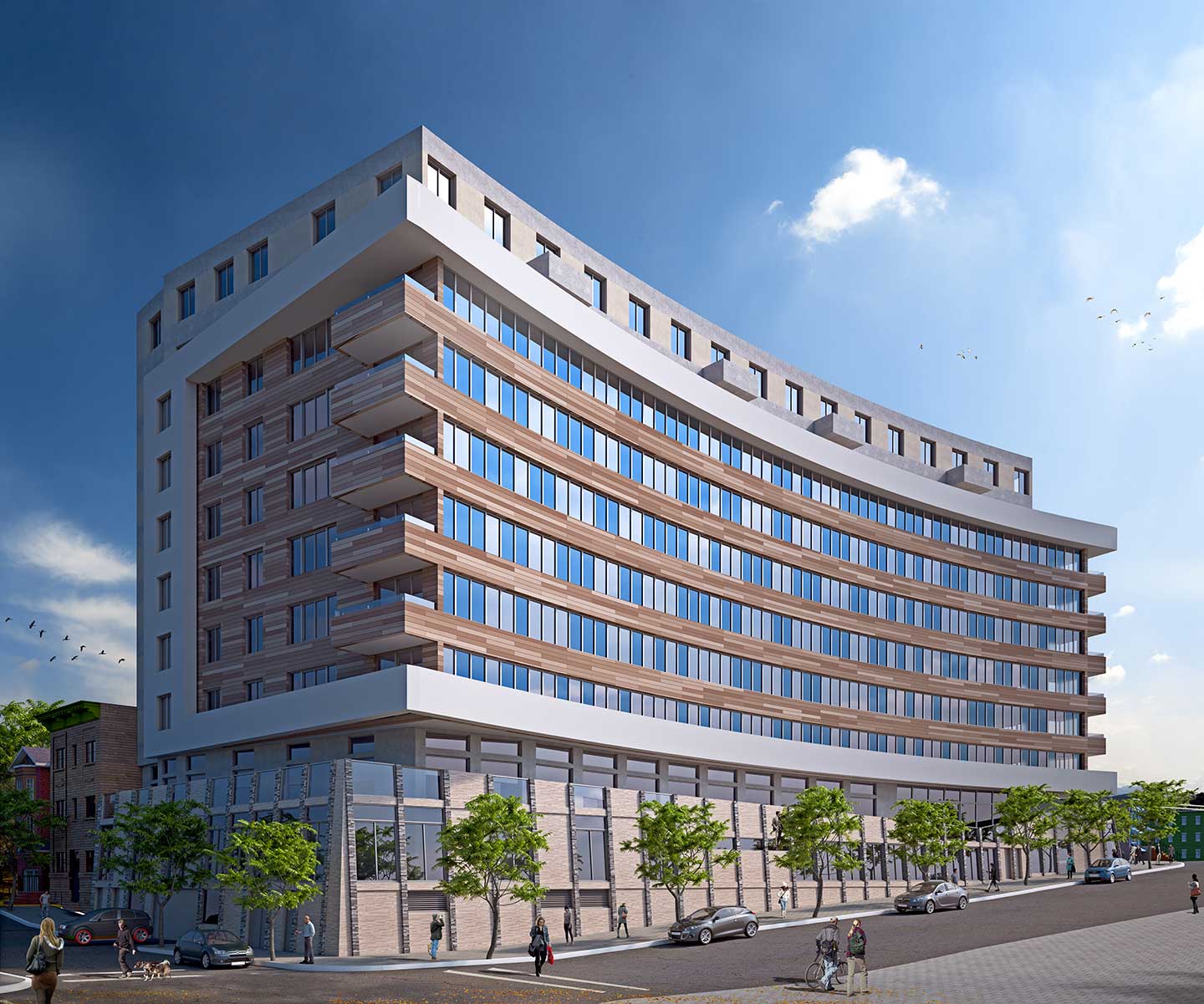 One of the factors that held back the project initially was the concern that it was out of step with the neighborhood, both in scale and design. Jersey City Landmark's Conservancy noted the historic nature of the area and pointed out that Bergen Hill's Historic District has been determined by the state's Historic Preservation Office as eligible for listing on the New Jersey Register of Historic Places.
However, another community group praised the project. Bergen Communities United – a community-based collaboration among area stakeholders – gave the project its full support. Highlighting the benefits the project could bring to the area. The project is one of the largest to be approved south of Montgomery Street and the largest in Bergen Hill.
GRID Real Estate, the development consultant for the project, worked with Monticello Equities to overcome the hurdles that stalled the approval during the previous planning meeting.
With planning approval secured, the project it now clear to move forward – although no official timeline has been announced.
[gmap height="250px"]136 Summit Ave, Jersey City, NJ 07304[/gmap]
136 Summit Ave, Jersey City, NJ 07304