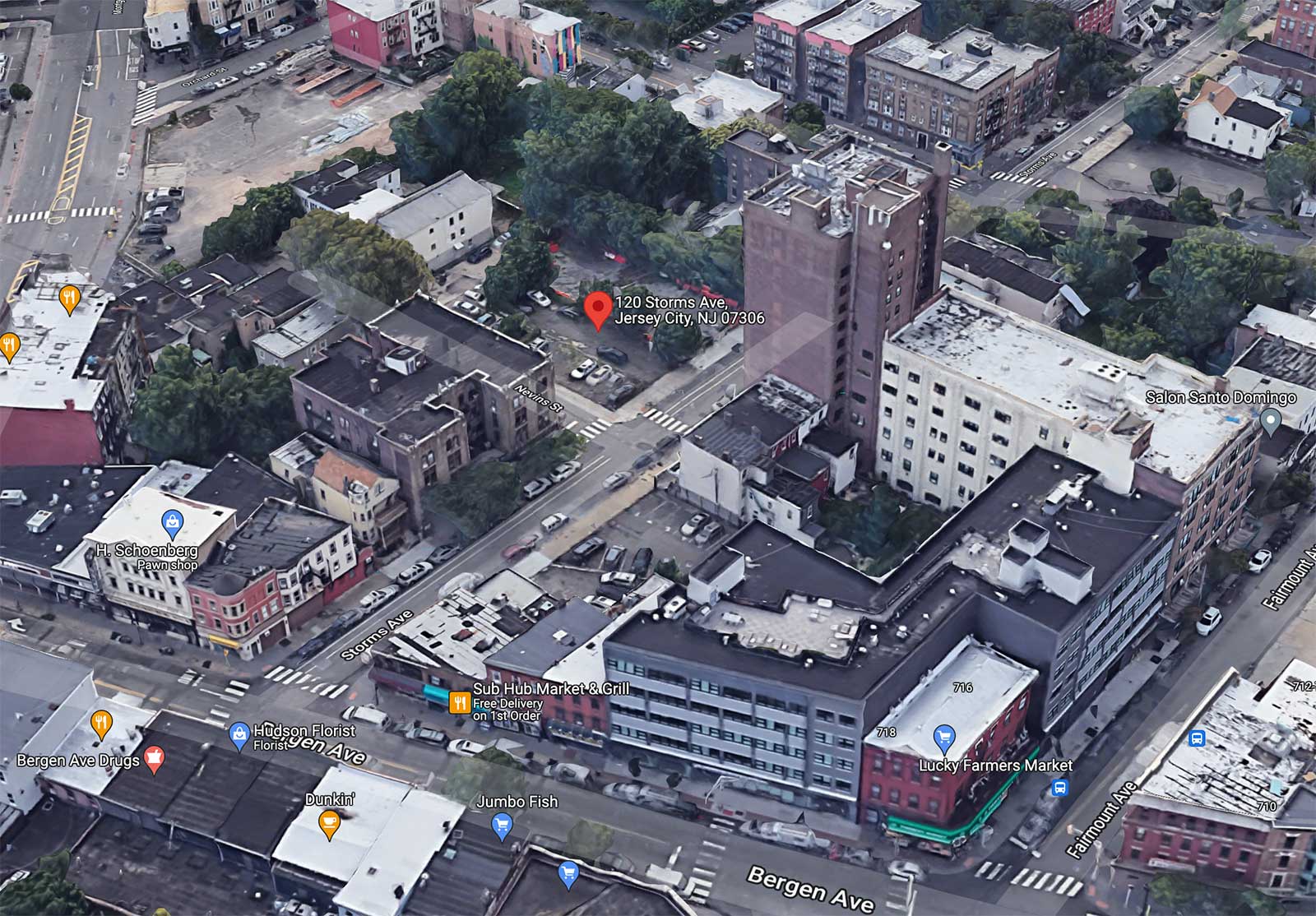 A large vacant parcel just a stone's throw from Jersey City's McGinley Square is slated to be revitalized into a modern apartment complex with rooftop amenities and an affordable housing component.
During their August 9 meeting, Jersey City's planning board unanimously approved a proposal for a large surface parking lot at 120 Storms Avenue. Jersey Digs reported on the initial proposal early this year shortly after it was submitted by a Secaucus-based company named Cobalt Homes.
The property sits at Storm Avenue's intersection with Nevins Street and is sandwiched between the busy thoroughfares of Bergen Avenue to the west and Monticello Avenue to the east. Jorge Mastropietro Architects Atelier has drawn up a plan that will see an eight-story development with a tiered design on the site that rises 93 feet at the tallest point.
The complex is set to include 101 residential units breaking down as 19 studios, 75 one-bedrooms, five two-bedrooms, and two three-bedroom spaces. 20 of the apartments in the future building will be set aside for affordable housing, with 16 of them designated as "workforce units."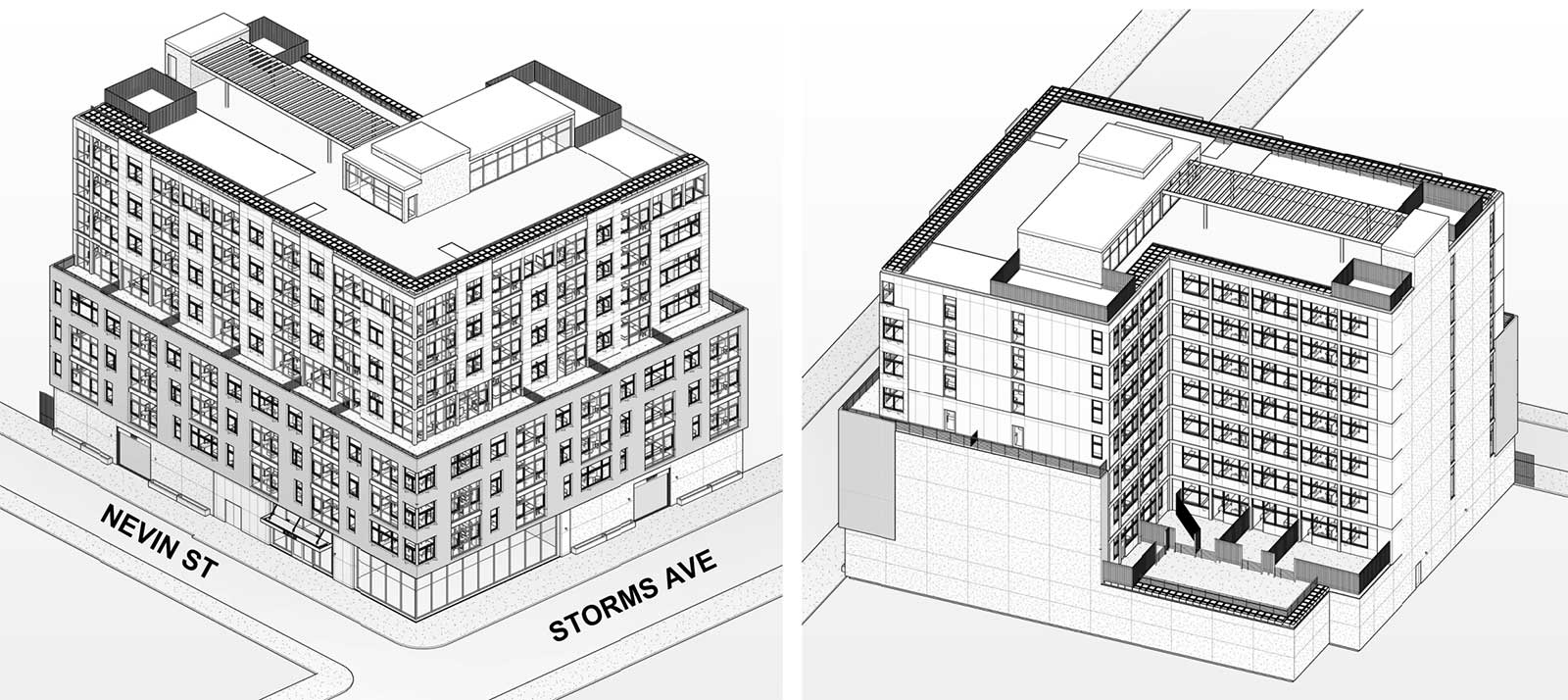 The lower levels will include a garage with 34 parking spaces plus 51 spots for bicycles in addition to a 1,456-square foot first-floor gym and a common patio on the building's second story. A finished roof deck will additionally feature a 1,163-square foot indoor lounge that includes sprawling outdoor sections designated for a movie lawn, a sunbathing area, a yoga area, and dog run.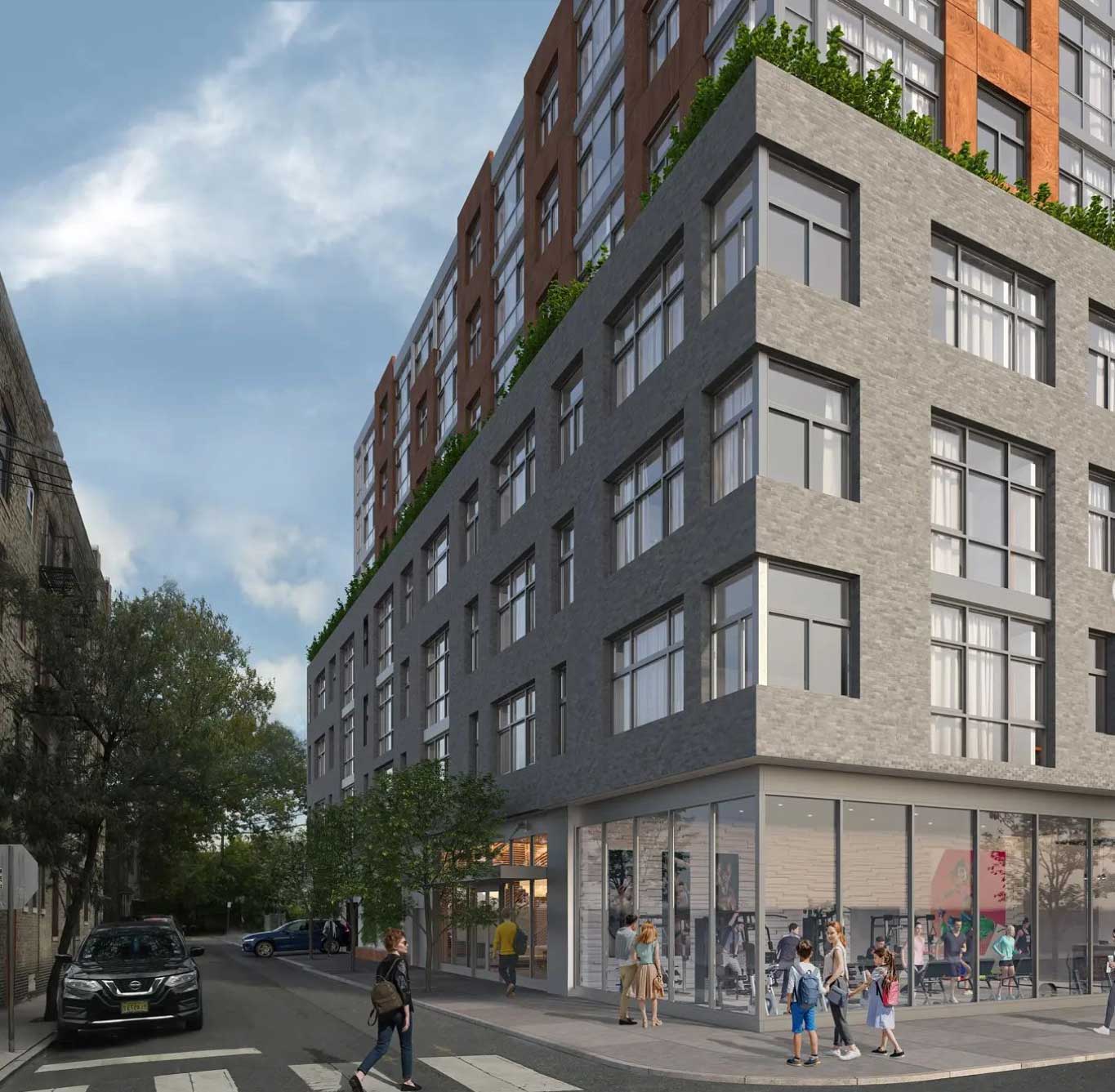 The exterior of the development is set to utilize a combination of white stucco, grey brick, wood composite panels, and dark metals. Cobalt Homes has not announced when a possible groundbreaking could take place for the project.
The development, which falls within the McGinley Square East Redevelopment Plan, was granted several variances during its approval related to deviations from parking minimums and an additional three additional feet in building height than is allowed under current zoning.