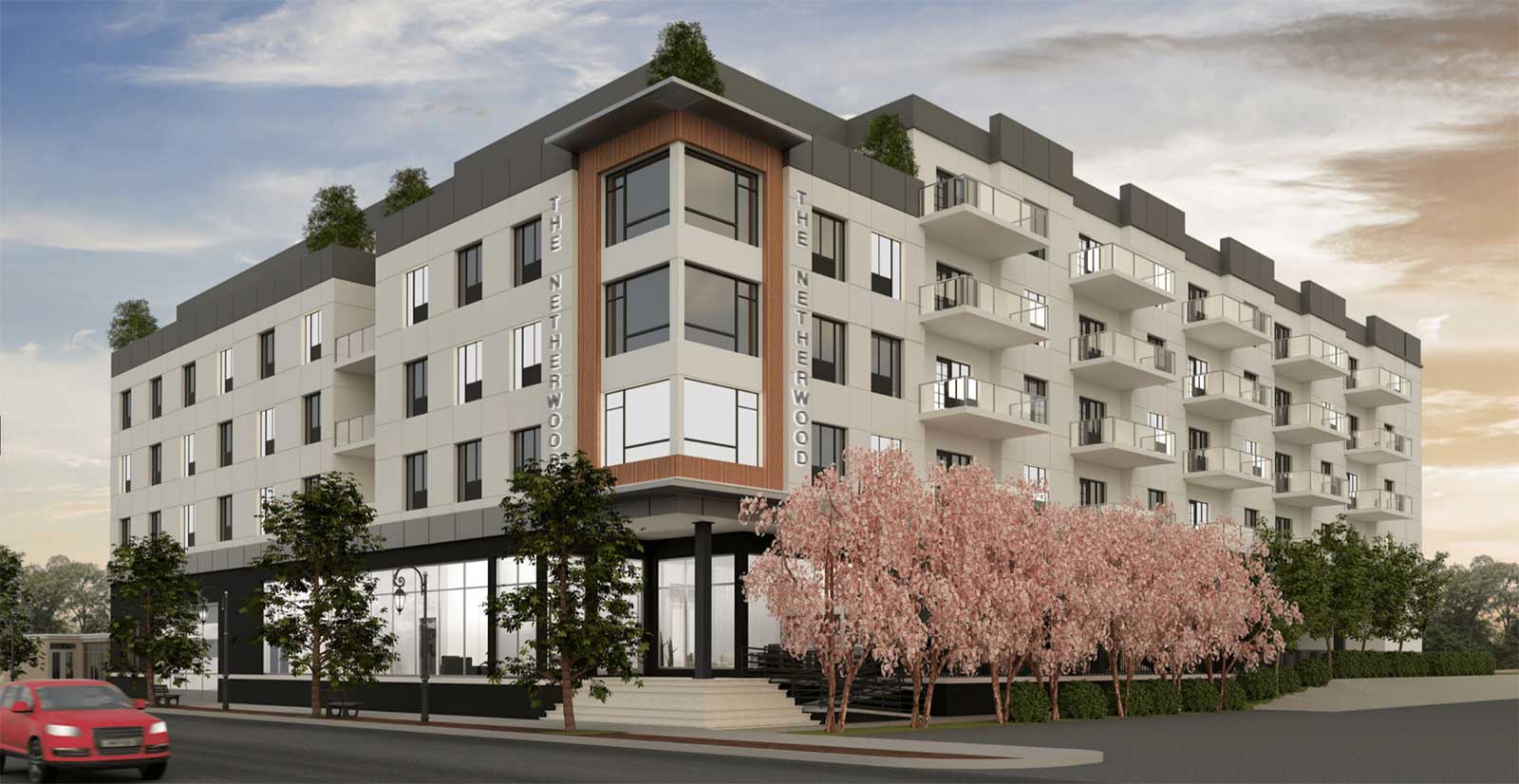 Plainfield, one of the fastest growing cities in Union county, has greenlit a plan that will add another modern building to a corridor just a short walk from a transit hub.
During their July 7 meeting, Plainfield's planning board unanimously approved a proposal to redevelop several industrial buildings at 1112 North Avenue. The property is part of the TODN – North Avenue Redevelopment Plan, which aims to "create a transit-oriented development hub that serves as a 24/7 living district where people choose to live, work and play."
The project's development team consists of redeveloper 1112 North Urban Renewal LLC alongside Lawrence A. Calli, Esq., Civil Engineer Robert Colucco PE of Dynamic Engineering Consultants, and Paul Ricci of Ricci Planning. Design of the property was led by Italo Teixeira and presented by Brian Taylor of Taylor Architecture & Design.
Located directly adjacent to the Netherwood Train Station, the future development will rise five stories and include 55 dwelling units alongside ground floor covered parking and modern conveniences. Apartment amenities at the complex will include individual tenant storage spaces, outdoor balconies, and in-unit washers and dryers.
The first floor of the building is slated to feature a bicycle storage area a dog washroom and dog run, a resident fitness center, lobby lounge, and coffee bar. Residents will also be able to enjoy a spectacular second-floor rooftop deck complete with a full-size built-in pool.
The exterior of 1112 North Avenue will utilize a combination of iron spot brick and fiber cement panels with an articulated corner entrance with a recessed grand stair entrance. A groundbreaking date for the development has not yet been announced.
This project is one of four major revitalization efforts in Plainfield along the North and South Avenue corridors, two of which are moving forward at a rapid pace. The 367-unit Bella Plainfield, one of the largest redevelopment efforts in Union county, broke ground earlier this summer while construction at the nearby Netherwood Flats is expected to wrap by the end of the year.