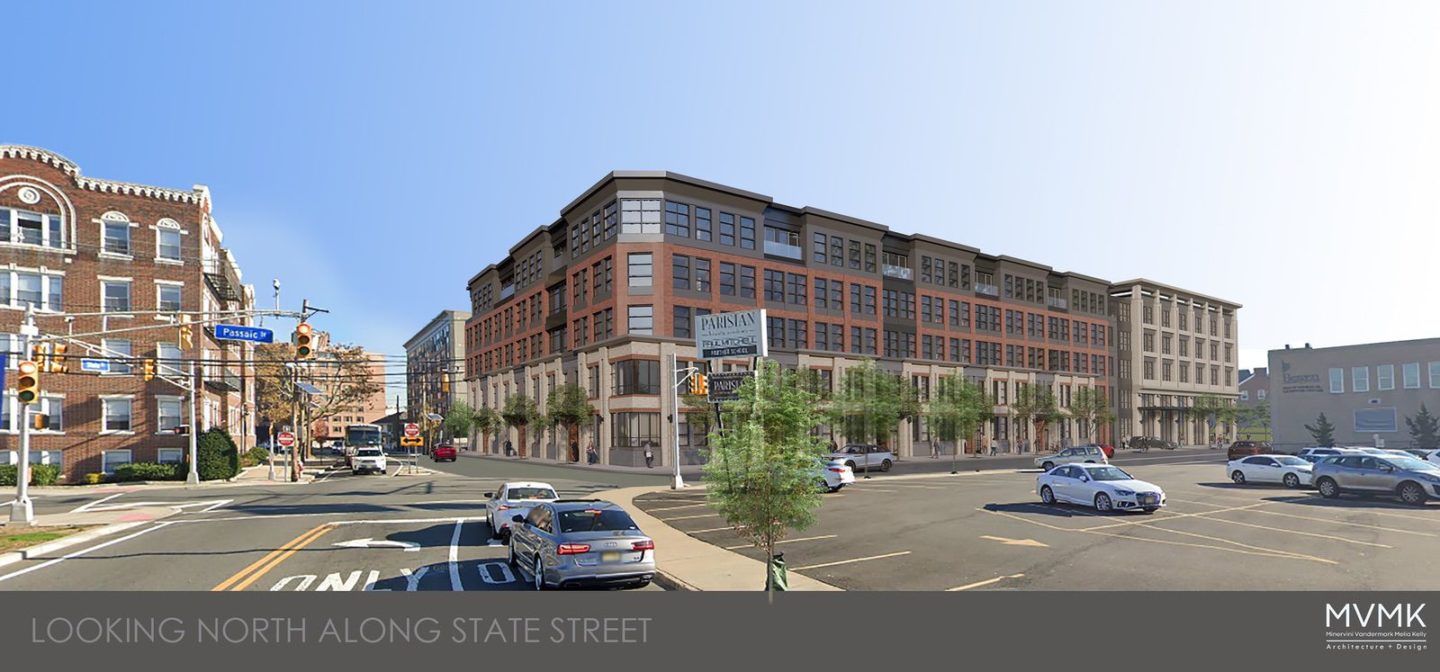 With development continuing to surge in Hackensack, another sizable project is now in store for the northern edge of the Bergen County seat's downtown.
The properties at 359-365 and 375 Main Street could become home to a mixed-use development. A company named 359 Main MF 2020-Q, LLC is looking to construct 110 residential units, 4,653 square feet of retail space, a rooftop deck, and a dog walking area on the premises, according to a notice of hearing.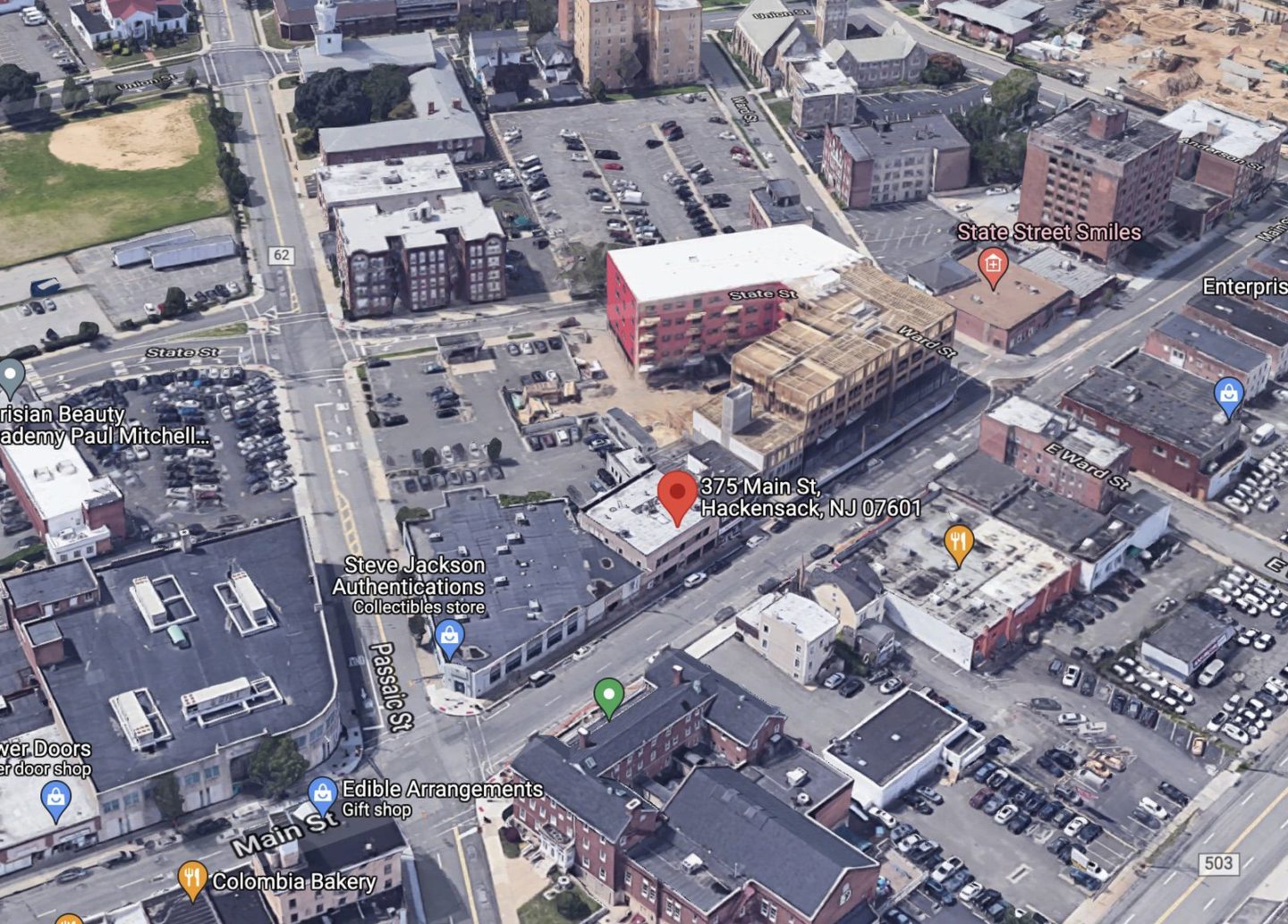 Renderings from Minervini Vandermark Melia Kelly that were released by the City of Hackensack show that the five-story development would include covered outdoor space at the corner of Main and Passaic streets.
A total of 156 parking spaces would be provided as part of the complex, according to site plans from L2A Land Design. Inside the building, there would reportedly be 22 studios, 74 multi-family units, and 14 townhouse units.
The parcels sit within walking distance of the Hackensack River, the Anderson Street stop on New Jersey Transit's Pascack Valley Line, the White Manna, and Johnson Park. The Greater Alliance Federal Credit Union previously operated on part of the site.

This proposal will need to be approved by the Hackensack Planning Board in order for it to be allowed to proceed. A virtual hearing is scheduled to take place on Wednesday, December 8, at 7:00 p.m., the notice says.
Note to readers: The dates that applications are scheduled to be heard by the Hackensack Planning Board and other commissions are subject to change.