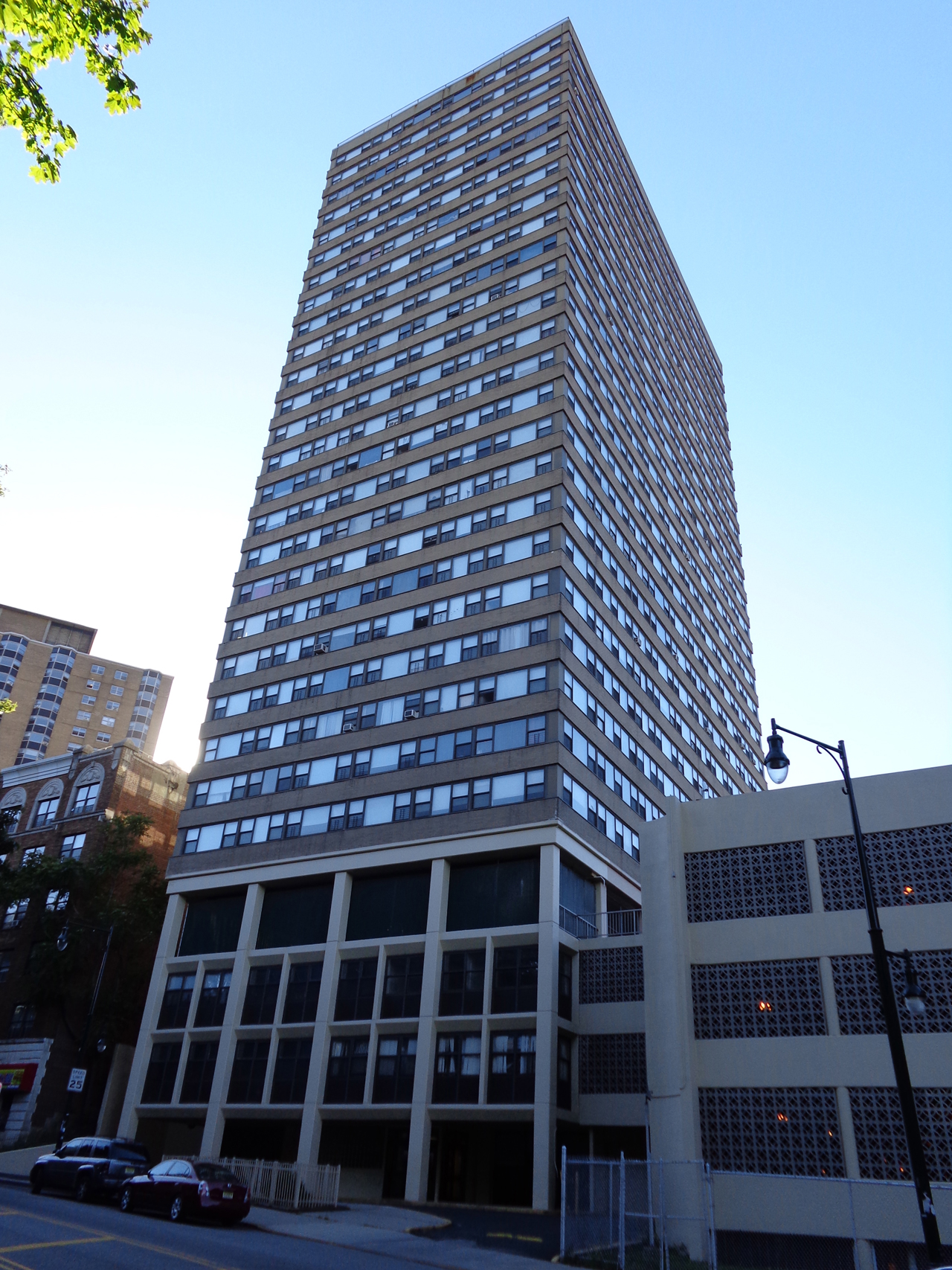 One of the tallest buildings in Newark is set to be rehabilitated by its new owner.
For nearly 50 years, Zion Towers has towered 28 stories over the Weequahic neighborhood in Newark's South Ward. Located at 515 Elizabeth Avenue across the street from Weequahic Park, the entirely residential high-rise was built by a former Newark synagogue called B'nai Zion in 1969. The complex contains 268 units and a four-story parking garage.
In November, the building was purchased for $28 million by Zion Preservation, LLC, according to NJ Parcels records. The company is registered out of the Larchmont, New York offices of L+M Development Partners, as is Weequahic Preservation, LLC. The latter affiliate of L+M is behind a new proposal for major changes to the Section 8 housing complex, according to municipal records. The company is reportedly seeking to "substantially rehabilitate and operate" Zion Towers.
During its meeting on March 13, the Newark Municipal Council authorized a resolution indicating that the planned rehabilitation "will meet or meets an existing housing need within the City." This authorization allows a proposed loan from the New Jersey Housing and Mortgage Finance Agency for the project to move forward.
L+M has been and is currently involved in multiple projects in Newark, including the rehabilitation of Georgia King Village, the adaptive re-use of the New Jersey Bell and Hahne & Company Buildings, and the proposed new development at the site of 31 Central. The company is run by developer Ron Moelis, who has been referred to by protestors as the "gentrification king of New York City."