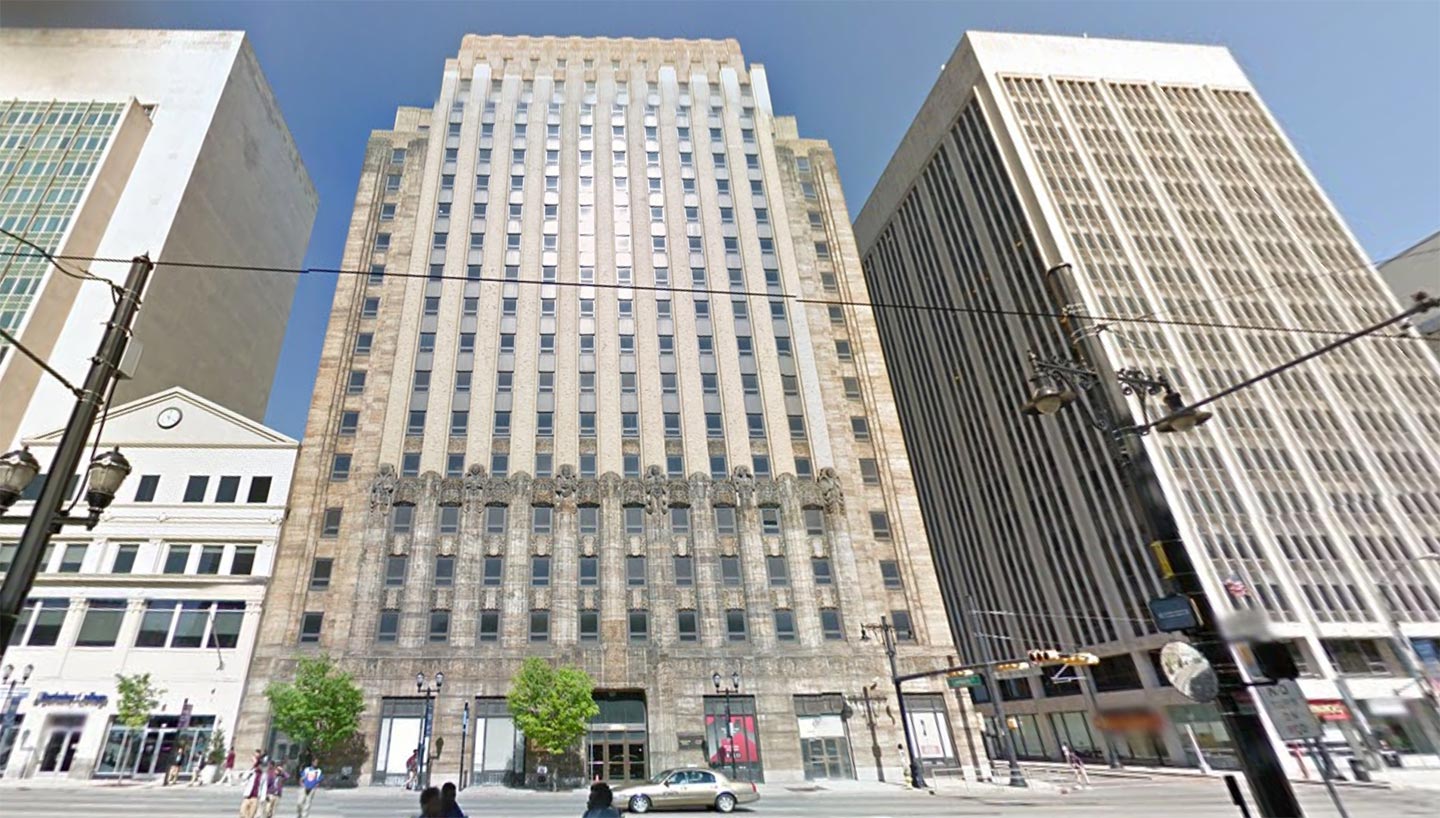 The former New Jersey Bell Headquarters in Newark, designed by famed architect, Ralph Walker, is slated for a historic restoration.
The project, headed up by architecture firm CetraRuddy, will transform the 436,000 square foot tower at 540 Broad Street into 260 apartments, 60,000 square feet of retail and office space.
The 20-story tower was built in 1929 for the New Jersey Bell Telephone Company. Its architect, Ralph Walker was called "Architect of the Century" by the NY Times. In 2005, the building's exterior and lobby were added to the U.S. National Register of Historic Places. CetraRuddy plans to preserve the buildings historically significant details.
"This is an incredible landmark of this city and a national treasure, and we are delighted to help bring it new life," John Cetra, the founding principal of CetraRuddy, said in a press release. "For Newark, this visionary project brings new vibrancy and economic vitality to Newark's downtown center, while also preserving its renowned historic character."
CetraRuddy has previous experience working on Ralph Walker buildings. They handled the conversions at Walker Tower and Stella Tower in Manhattan.
[gmap height="250px"]540 Broad St, Newark, NJ 07102[/gmap]
540 Broad St, Newark, NJ 07102