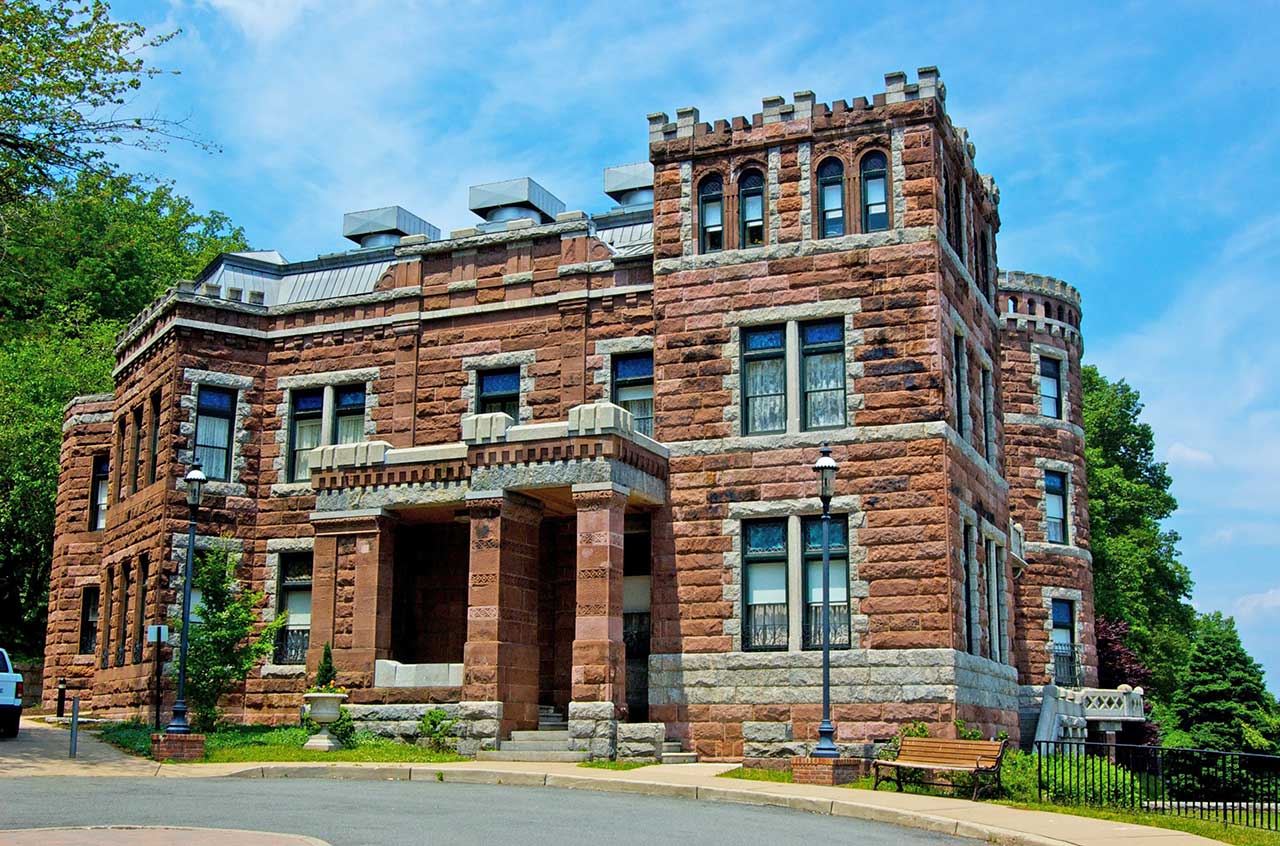 Bertha Schaefer Koempel (1882-1966) was an avid souvenir spoon collector who lived in Paterson, New Jersey, when she was a young girl. And when she donated, upon her passing, the entire collection to the Passaic County Historical Society (PCHS), they instantly became the home of the world's largest collection of spoons–over 5,400!
Mrs. Koempel commemorated trips and special events by collecting spoons. Friends and family even contributed to her collection by sending spoons back home from all over the world. She lived a lifetime of travel through her hobby. Each unique and beautifully crafted spoon is a window on the world and every state, as well as most countries, are represented. And her wish was for them to be on display in her hometown for everyone to enjoy as much as she did.
In 2010, the PCHS approved the fundraising necessary to reinstall the collection in its own room. The re-installation was spearheaded by E. A. Smyk, Chair of the Society's Collections Management Committee and a Passaic County Historian who was present at the original dedication of the collection in 1968 and said, "The beauty of the spoons, as well as the tenacity Mrs. Koempel possessed in order to build the collection, left a lasting impression on me."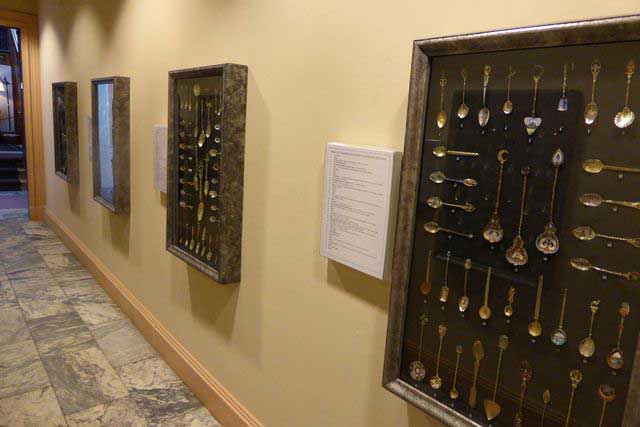 The Bertha Schaefer Koempel Spoon Collection exhibits 250 spoons at one time, rotating often. The spoons on display are divided into categories which have spanned such subjects as: nautical, religious, Scandinavian, enameled figures, novelties, Middle Eastern/North African, and spoons made from natural/organic/animal materials. A spoon from Holland even has a windmill with blades that turn and spoons from the Middle East contain lockets that open to reveal mummies in miniature.
The Collection is housed in the Passaic County Historical Society's building, Lambert Castle, in Paterson, New Jersey, a landmark and worth a trip itself. Originally called Belle Vista and built in 1892, it was the luxurious residence of Catholina Lambert, an Englishman and silk industry magnate. The mansion hosted many luminaries of the era, even President McKinley, and was added to the New Jersey and National Registers of Historic Places in 1976.