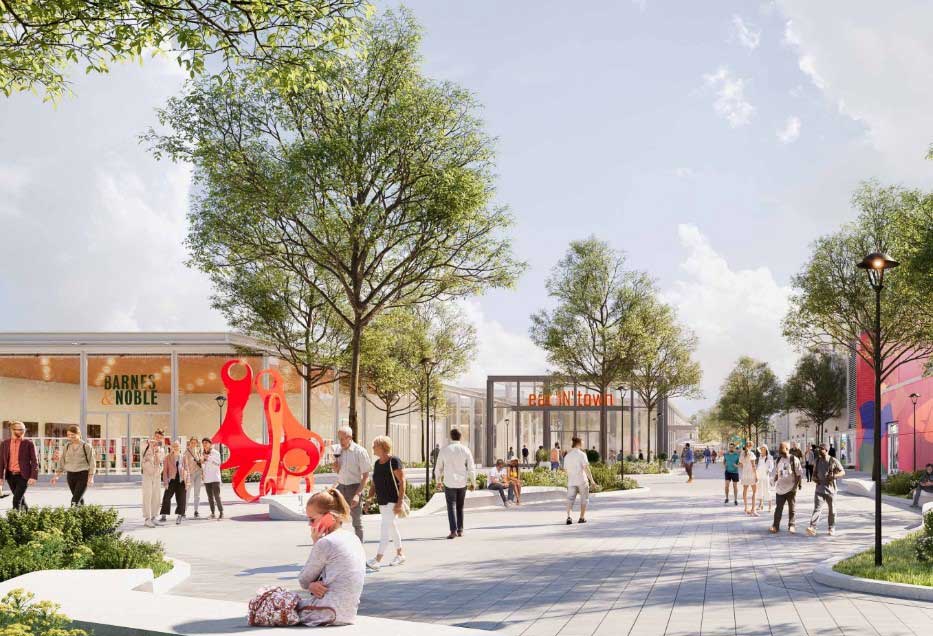 An endeavor from Kushner Companies that will revitalize about 100 acres of land into a mixed-use outdoor shopping center has nabbed their first anchor tenant as Whole Foods has committed to opening at the Monmouth Mall redevelopment.
Kushner, who recently won approvals to revamp the Monmouth Mall, announced that Whole Foods has signed a 40,000-square-foot lease for their sprawling property. The developer says the upscale grocer will occupy a building currently home to Barnes & Noble, with the bookseller slated to another portion of the mall.
The long-planned revamp of the property, which will be called Monmouth Square, took a big step forward this year. Eatontown's borough council approved Kushner's redevelopment plan for the property during their April 26 meeting, paving the way for a future site plan application later this year.
Kushner has big plans for the property to better activate the space for the modern retail landscape. The existing 1.5 million square feet of retail at Monmouth Mall will be reduced to 900,000 square feet at the future Monmouth Square, but a two-acre public green space will be added along with walking and biking trails around it.
A component called Monmouth Village is also part of the plan and includes 1,000 new luxury apartments at the site in buildings that rise no taller than four stories. The one- and two-bedroom spaces at the development would consist of rental units.
Kushner expects construction to begin at the facility during this year's fourth quarter, with early work slated to consist of the demolition of the shuttered Lord & Taylor and JCPenney stores at the site.