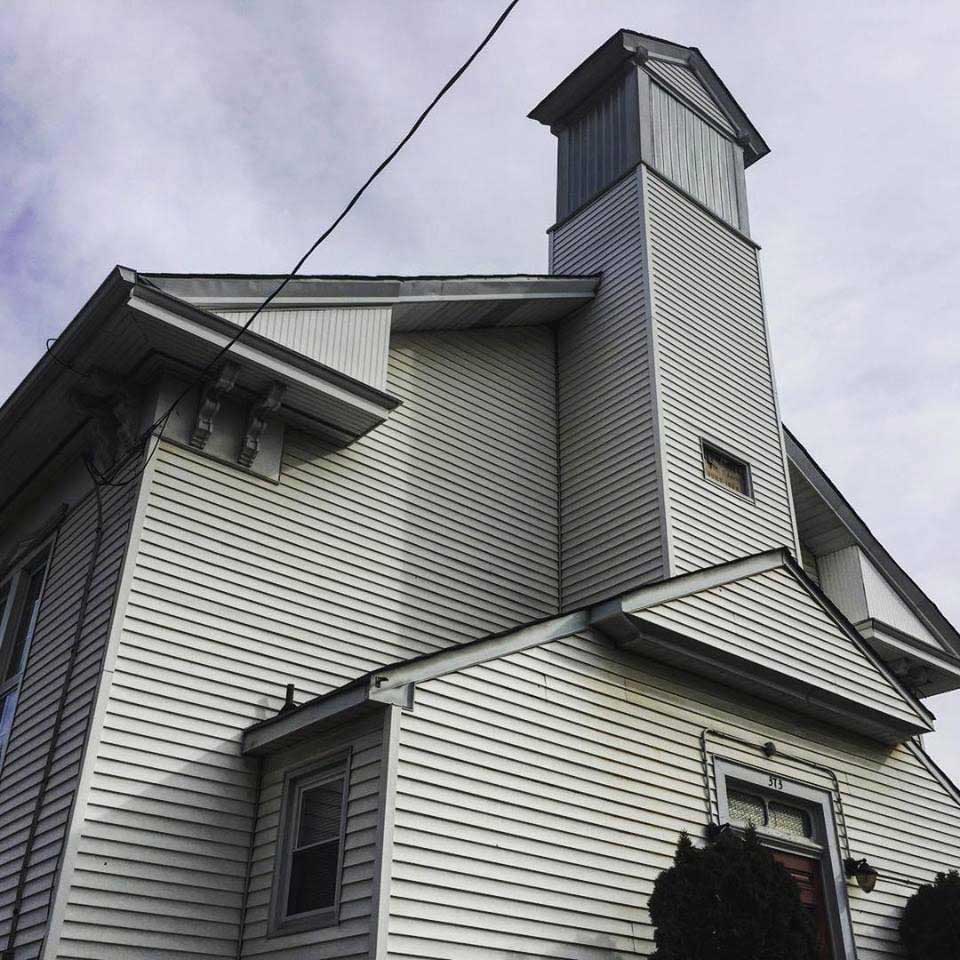 Shortly after moving to Ringoes, New Jersey, Diana Burdge began having vivid dreams of the old church down the road and what it could be used for. It was especially strange because the building seemed happily occupied by a long-standing Methodist congregation. Then last winter came the news.
"My husband came home and said, 'Did you know the church is for sale?'" she said. "I couldn't shake the idea."
Burdge's dream of opening a wellness center there was beginning to seem like divine intervention. But she soon realized that a traditional mortgage wouldn't be feasible. Banks, she learned, are sometimes wary of holding loans on houses of worship, because foreclosing on god can seem Scrooge-like.
"A bank would have lots to think about in making a loan for that project," said James Hagy, law professor at Loyola University Chicago, noting that the concerns would include rezoning the building and assessing the potential valuation of the property if it were foreclosed. "And I suppose the public might still remember the property as a former 'church,' so there might be some general — or sentimental — negative feeling if it were foreclosed."
Repurposing churches for non-religious ventures is growing more common as parishes across the United States struggle to fill pews. More and more business owners and developers, confronted with communities that wish to preserve old churches, are finding bold ways to incorporate religious buildings in residential and commercial redevelopment. In the last decade, we've seen Audible's renovation of Newark's Second Presbyterian Church, the latest proposal for St. Lucy's in Jersey City, and now Brick Church in East Orange.

Ultimately, Burdge and her husband opted to refinance her home, allowing them to close on the property last month. In addition to using the church as a farmstand to sell homemade soaps and salves, she plans to hold classes and retreats joining traditional wellness disciplines like meditation, yoga, and nutrition with activities like sewing and crocheting, and social services like parenting and job-readiness classes. "I want to help others get a handle on their own health," said Burdge, who was formerly a special education teacher. "Now, everything can be done under one roof."
Her journey into the wellness industry began 14 years ago when she was having difficulty getting pregnant, only to find out she had Celiac disease. It was then that Burdge became "aware of food." However, organic farms were hard to find near her home in Brick Township, and gardening in the dry climate of a shore town proved challenging. And then came the chickens.
"That was when I realized we had outgrown our home," Burdge said. "We knew if we got chickens our neighbors would hate us and all the landscaping would be out the window."
The Burdge family, including her husband, Ken, and their two children, decided to uproot themselves and move out to a 100-acre farm in the village of Ringoes, New Jersey. Awaiting them near the Pennsylvania border was a region with a rich pioneer history that is becoming well-known for the family-owned organic farms, you-pick orchards, and vineyards along the 579 Trail.
"We didn't plan any of this, but when we look back, life led us to exactly where we were supposed to be," Burdge said.