Films crews producing a new Walking Dead series recently transformed Jersey City's Hamilton Park into their latest set piece, and the production is slated to spend the next two months shooting in the Garden State.
Over the weekend, temporary no parking signs went up around Hamilton Park and film crews, equipment, and set pieces quickly followed. AMC shot scenes in the space over the course of several days for The Walking Dead: Summit, a series that will see Danai Gurira and Andrew Lincoln reprising their roles as Michonne and Rick from the long-running series.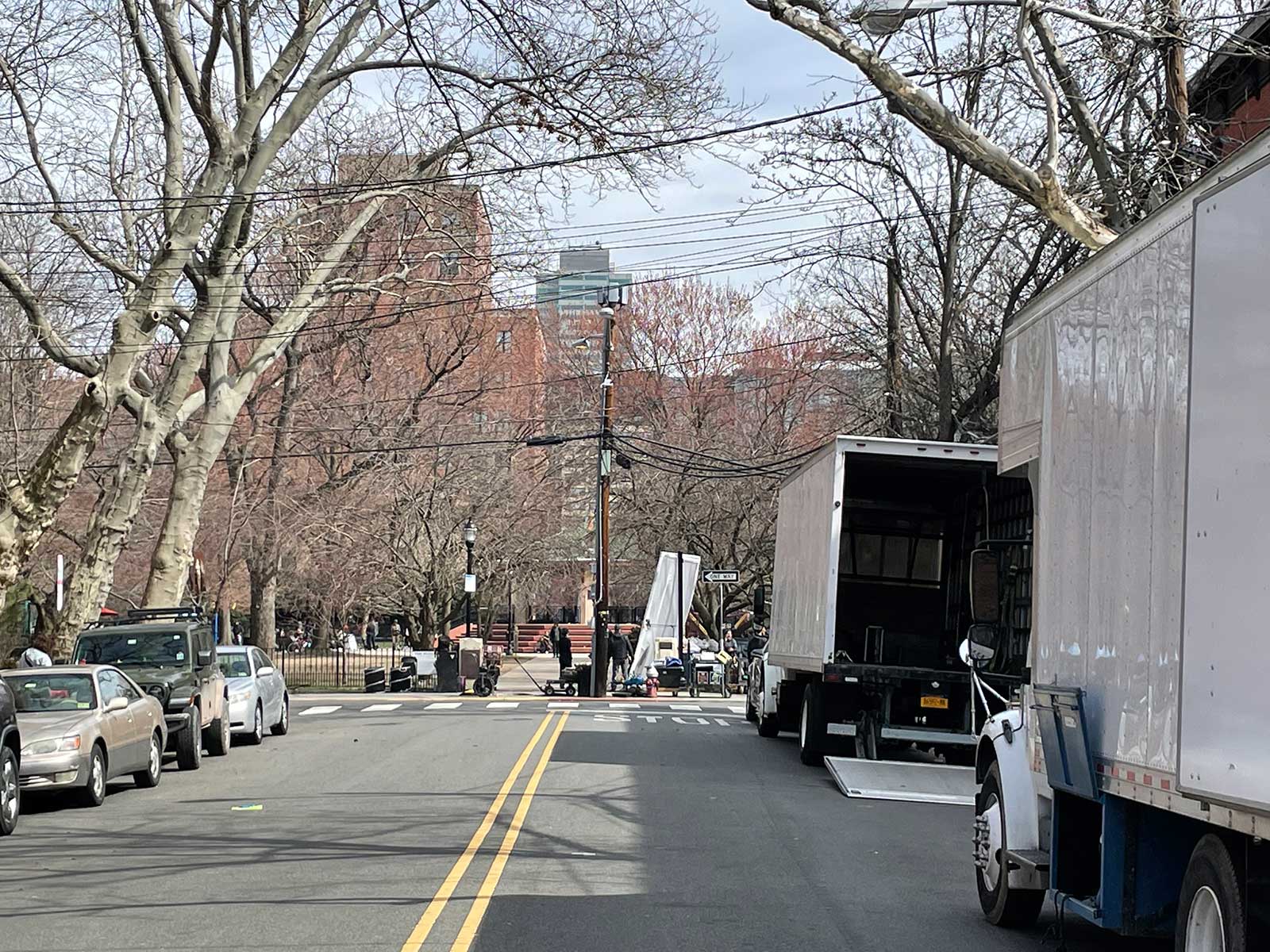 Little is known about the spin-off series other than it will span six episodes and the Summit portion of the title is apparently just a placeholder. AMC's summary of the show's plot provides some insight as to what viewers can expect.
"The love story between Rick and Michonne, changed by a world that is constantly changing," the synopsis reads. "Will they find themselves in a war against the living or will they discover that they too are The Walking Dead?"
Makeshift signage was spotted in Hamilton Park during filming yesterday that temporarily re-named the space Millennium Park. The series has been filming inside the former Izod Center in the Meadowlands Sports Complex for the last month and will continue shooting at that facility through May.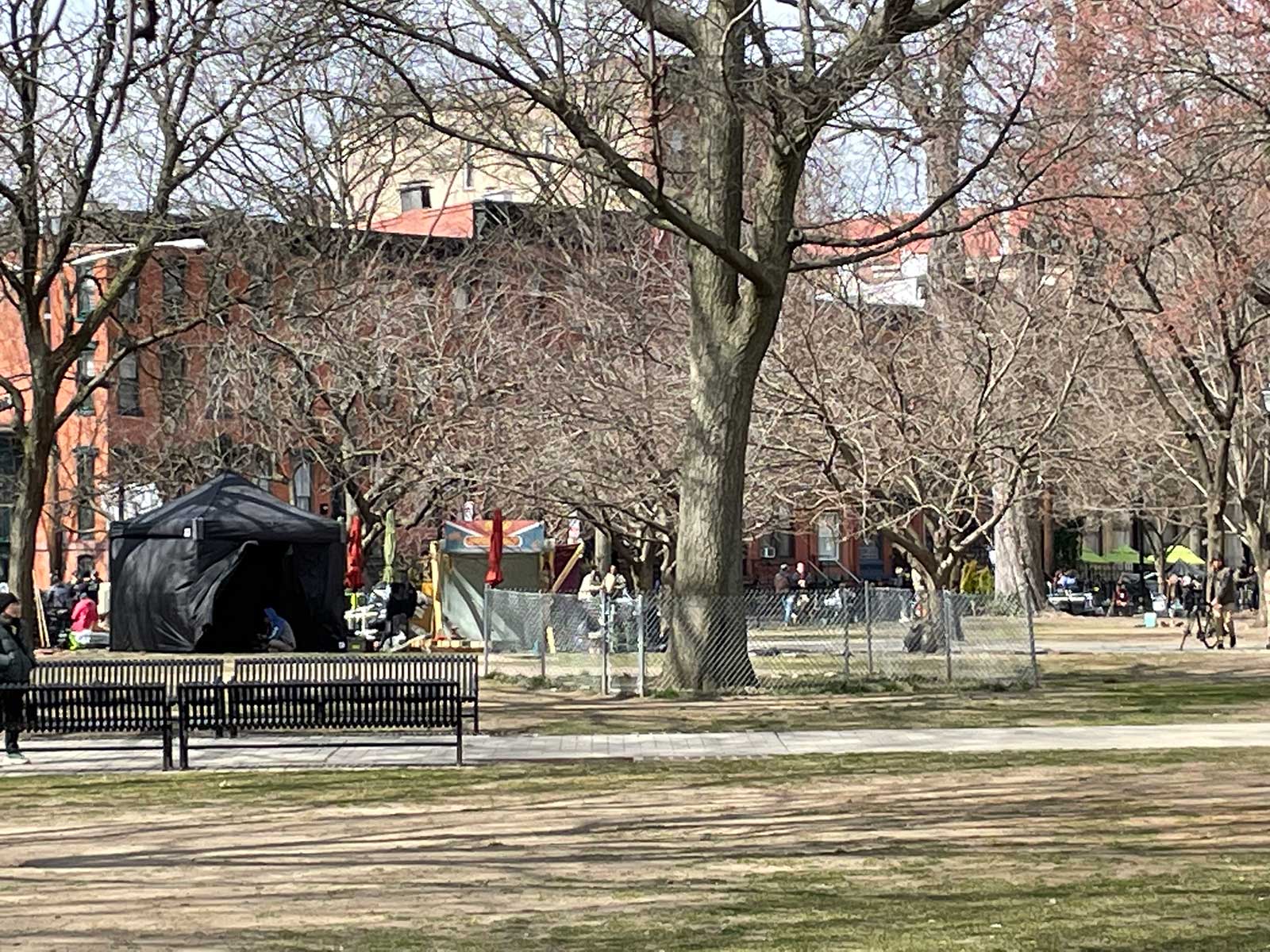 This is the second time The Walking Dead has utilized New Jersey as a backdrop for their zombie adventures. Hoboken Girl reported last year about filming that took place near Hoboken Terminal for The Walking Dead: Dead City, another spin-off of the show that is slated to hit streaming later this summer.
The initial run of Walking Dead began on AMC in 2010, with the hit show running for 11 seasons before wrapping in 2022.