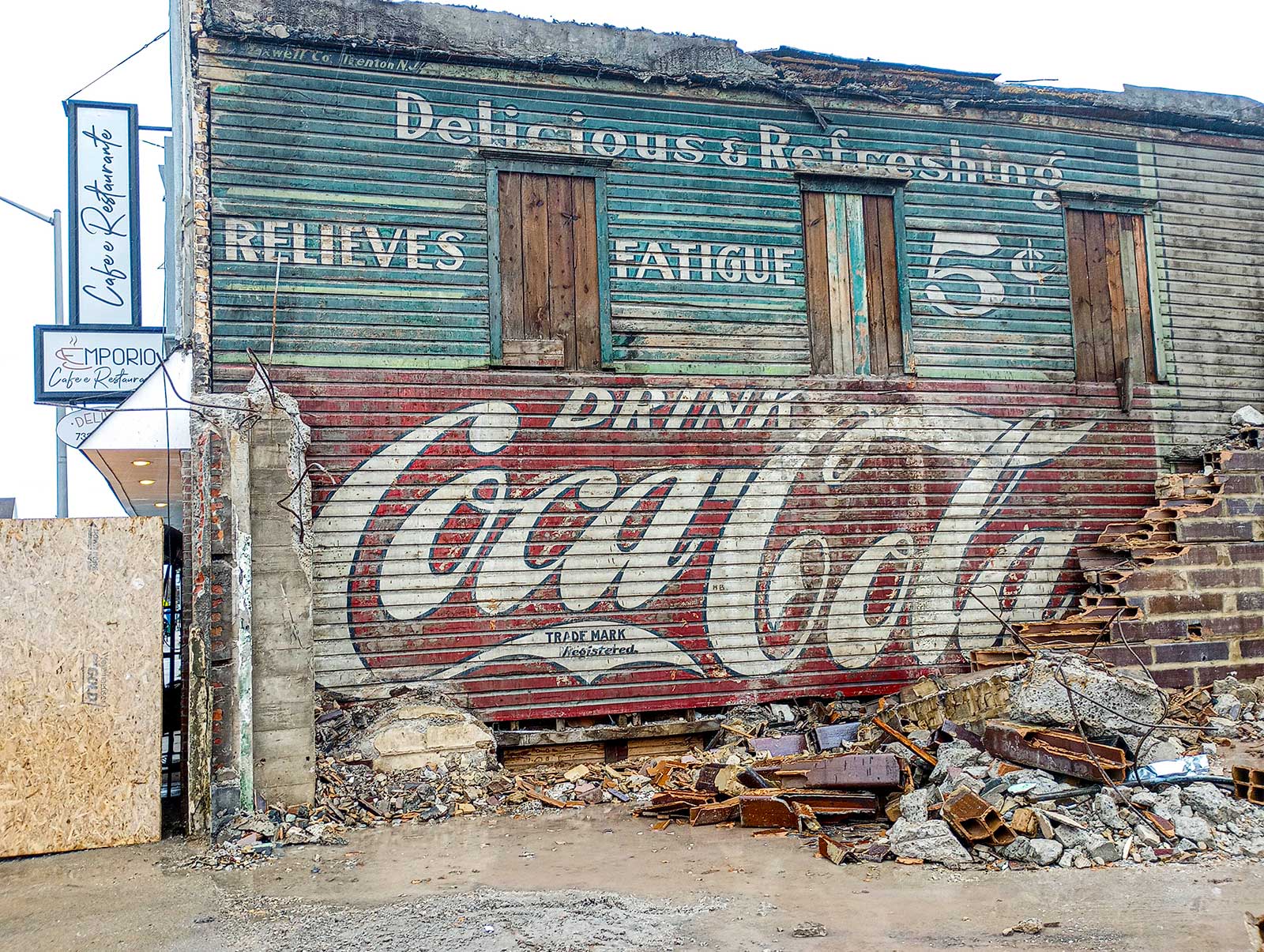 A long-hidden advertisement that recently emerged in Long Branch has been safely preserved and a community event unveiling the history will be held later this week as a new permanent home is found.
Earlier this month, Hoboken-based Prime City broke ground on their Sica Lofts development at 20 3rd Avenue. Demolition work quickly revealed a historic ghost sign heralding Coca-Cola on a neighboring building next to the future project.
In an interview with Jersey Digs, Prime City co-founder Dan Silverman says the sign's presence came as a surprise to everybody. The company quickly covered the sign with scaffolding when they realized its significance, as it had been covered for over 80 years and dates back to the 1910s.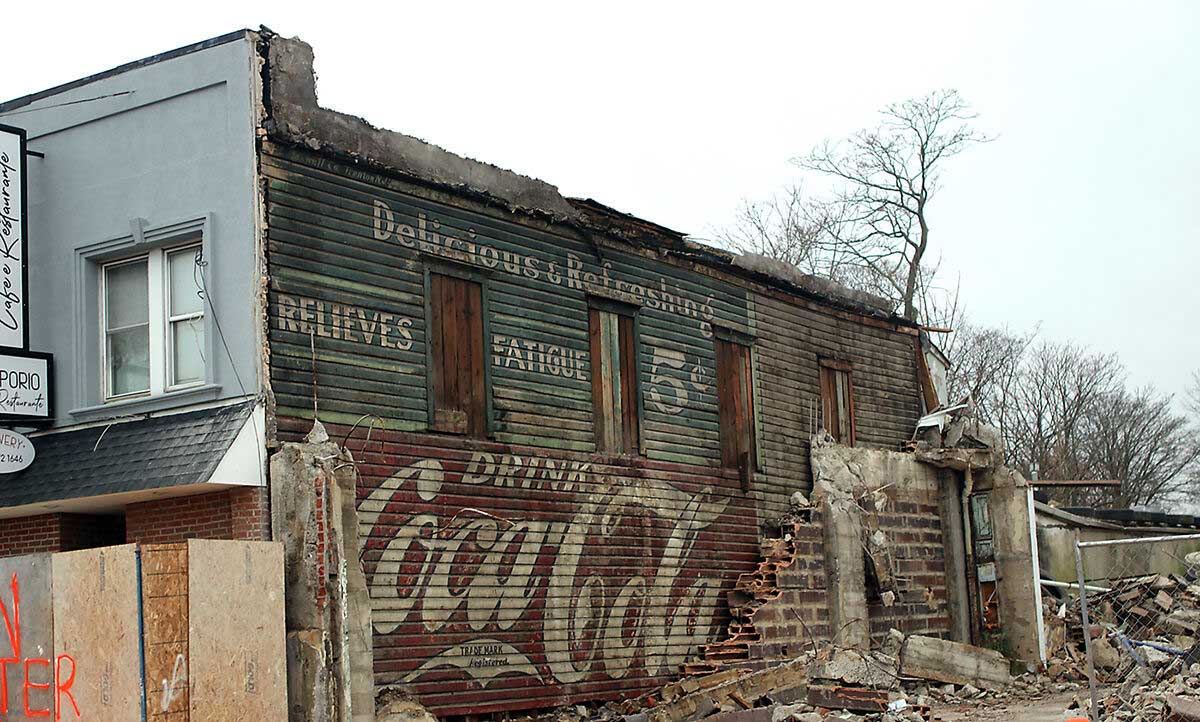 The historic sign was carefully removed and donated to the city by Prime City developers and before the pieces are safely stored, residents and visitors will have a chance to check out this piece of history up close later this week.
Long Branch is holding a public event on Thursday, April 27th from 6 p.m. to 8 p.m., at the newly renovated Health & Technology Center at 131 Bath Avenue. The festivities include a viewing party where the planks from the sign will be laid out alongside vintage bottles of Coca-Cola, pizza, and snacks available for all to enjoy.
"It was important to Prime City that we preserved this historical artifact that's significant to Long Branch," says Silverman. He adds that Prime City will be creating a non-fungible token (or NFT) of the physical art for Long Branch as officials begin the search for a new place to display the sign.
Ghost signs are prominent in many of New Jersey's older towns, with Newark, Jersey City, Trenton, and Hoboken all boasting many relics of a bygone era.