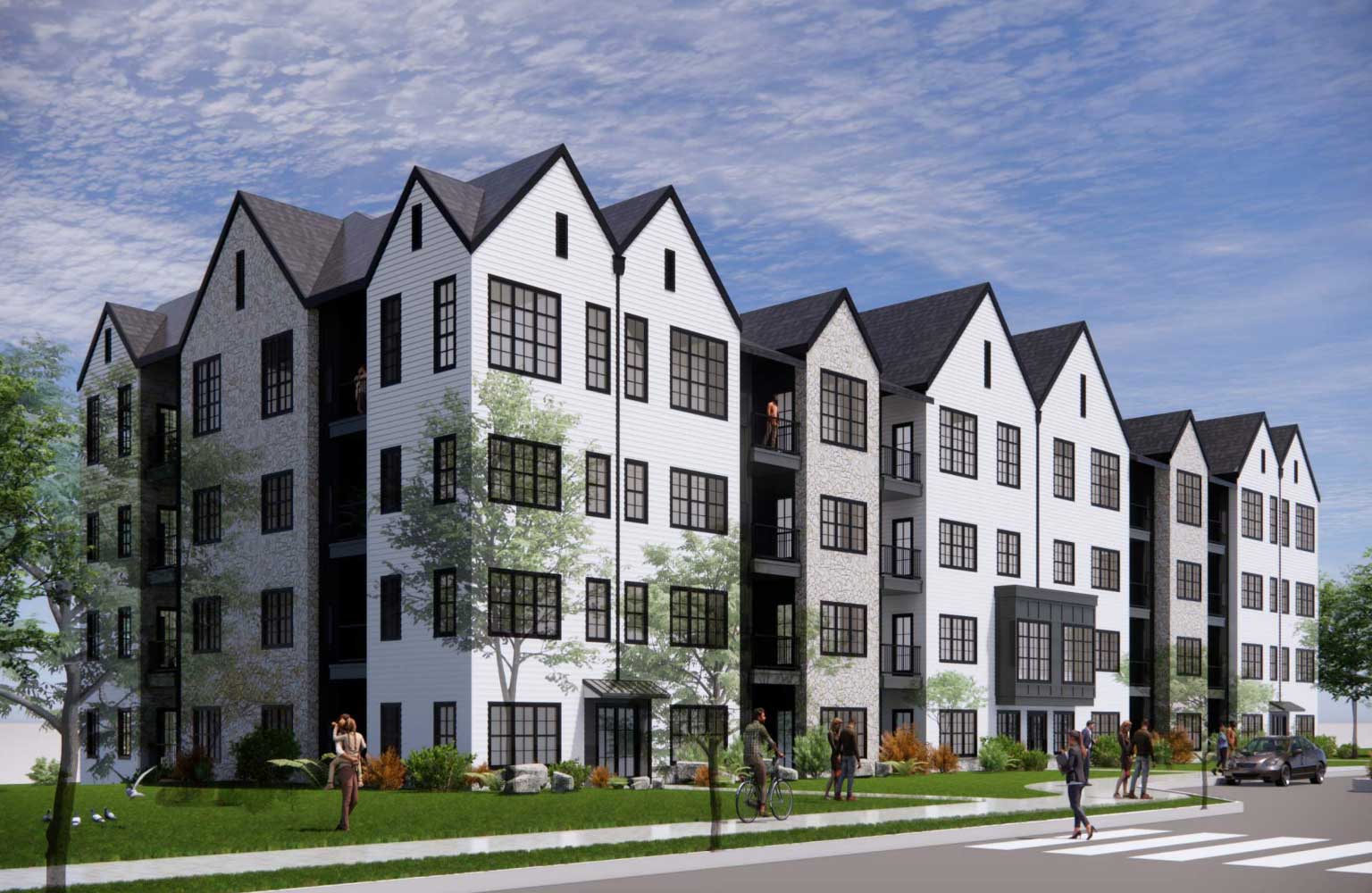 Big changes are coming to a property that was once the North American headquarters of a cookie giant as Kushner Real Estate (KRE) has begun construction on the first phase of a major redevelopment in East Hanover.
KRE Group recently broke ground on Valley View Park, which will revamp about 74 acres of land along River Road and Deforest Avenue that formerly housed offices for Mondelez. The real estate company received approval from the township's planning board back in August 2021 for a residential development with 548 units.
The initial portion of Valley View Park will consist of five four-story buildings set to include a mix of one- and two-bedroom residences, plus limited three-bedroom homes. The first phase will feature a total of 239 units, 34 of which will be reserved for low- and moderate-income residents.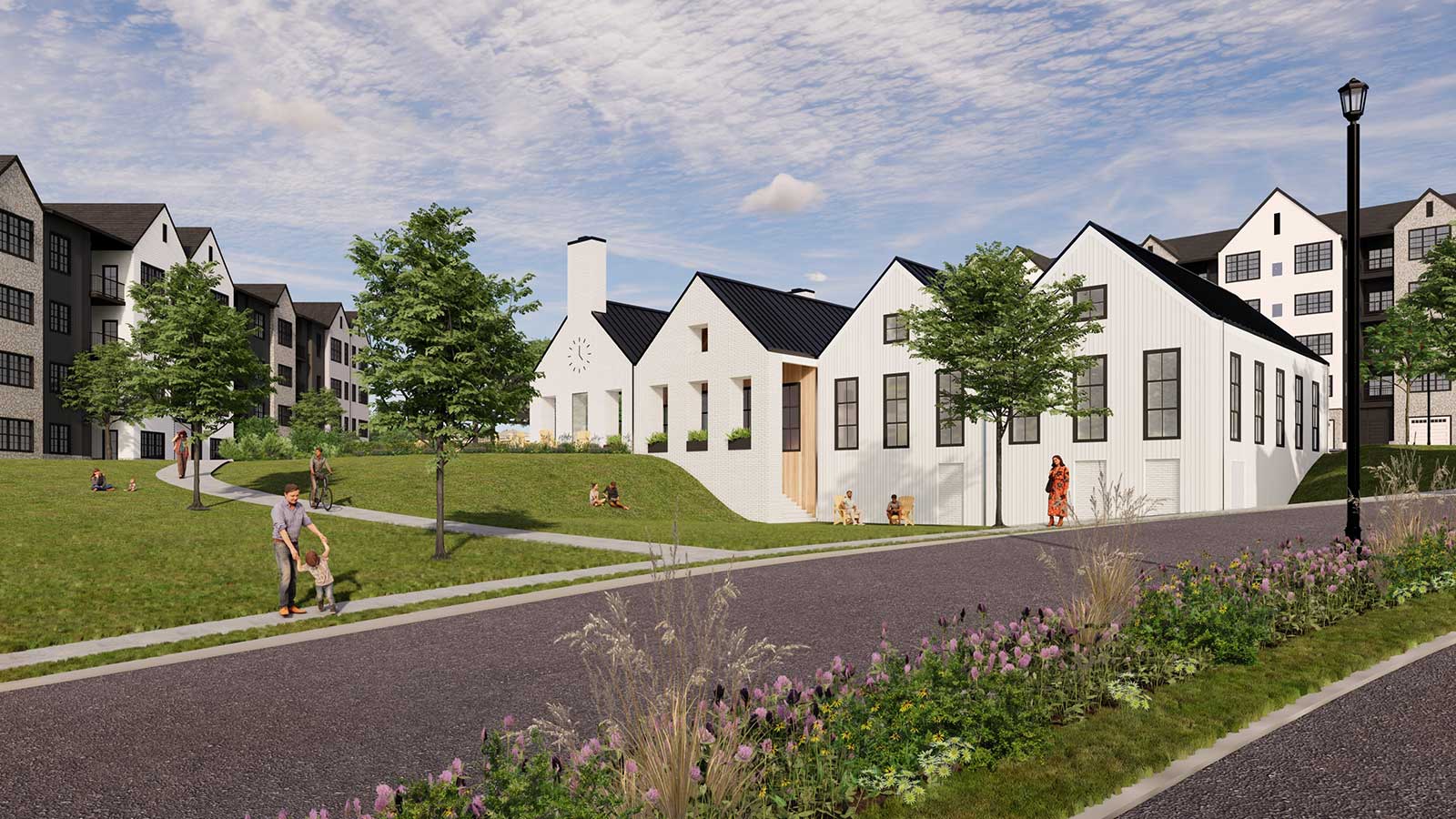 Valley View Park will eventually become part of KRE Group's "Garden Collection," a group that includes more than a dozen rental communities across the tri-state area. KRE Group President Jonathan Kushner said the project will have an impact in the area.
"In supply-constrained markets like many towns in Morris County, new rental communities such as this one play an important role in both attracting new residents and retaining existing residents, with a modern housing and lifestyle option at an attractive price point," he said. "We're excited to enter the East Hanover market and look forward to delivering a high-quality residential development to this well-located and desirable suburban community."
Valley View Park will include a central clubhouse offering residents lifestyle amenities such as a community great room, party room with fireplace, fitness center, yoga room and a children's playroom.
Open-air amenities and landscaping details will complement the community and include a swimming pool, covered loggia with outdoor fireplace, BBQ grills, outdoor dining areas, an outdoor bar, outdoor televisions, firepits, a gaming lawn, community garden, dog park, children's outdoor play area, and a community walking trail.
Valley View Park is the second Kushner-related development in East Hanover. Kushner Companies, a separate entity from KRE, broke ground last year on 72 Eagle Rock Avenue, a 265-unit development in the township that is slated from completion in early 2025.