New Providence, located in the northwest corner of Union County, was historically a dry town but saw its first liquor license approved earlier this decade. There have been an additional three added since then, which puts the town at its allowed cap of four licenses, as New Jersey state law allows for no more than one license for every 3,000 residents. 2018 saw the sale and approval of a different type of liquor license, this one for Untied Brewing Co., located at 140 Spring Street Unit C in the Murray Hill section of New Providence.
Two of Untied's three owners, Matt and Kim Green, are New Providence residents who are very excited to have opened the brewery and taproom within their community. "The goal is to create a community gathering place," said Kim. "We want people to have an experience here. We want to build a craft community. A lot of people know about wine, but not beer. We want to change that." The third owner, Mark Russo, resides in Lawrenceville.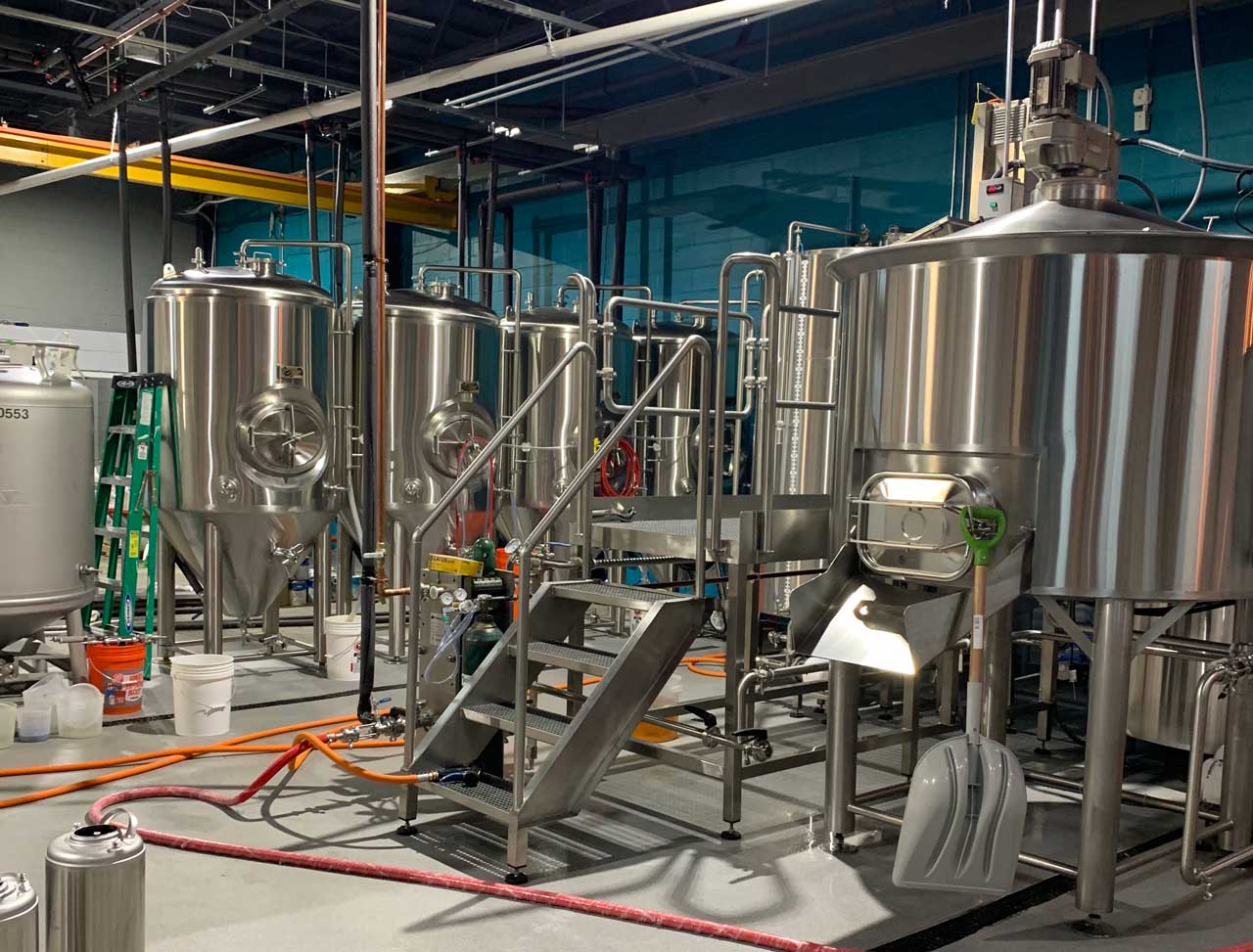 The interior is more modern than typical breweries which are usually a lot of dark wood. "We want this to be a New York City-comes-to-the-suburbs feel," explained Kim. They have achieved this vibe by keeping the cement floors, the high unfinished ceilings, and will hopefully be able to add windows and an outdoor area in the future. The seating area is flexible as the space was approved for non-anchored seating, meaning chairs and furniture can conveniently be moved to fit various party sizes.
As of its January 26 opening, Untied Brewing Co. has the capacity for 20+ taps but has started with eight-12 taps, planning to increase this number as their inventory grows, also leaving a few taps for non-alcoholic drinks such as craft sodas. Food is not permitted to be served under state law; however, the owners want guests to know that they are welcome to "BYOF" (bring your own food) to accompany their purchased beverages.
As all three owners also hold corporate jobs, it was at the end of a long summer day that one of them was walking down the street, loosening his shirt and tie, and came up with the name Untied. "We want people to feel untied at the end of the day," shared Kim. "Also, we are non-traditional," Matt added. "We are not 'tied' to any type of beer, atmosphere, or culture."
To support the community, Untied has launched a "Pioneer Ale" (The Pioneer is the New Providence High School mascot) and a "Mayor Morgan Stout" in honor of Mayor Al Morgan, a long-time resident of New Providence, who has been a strong supporter of the new business. "I think Untied will do really well in town," said Morgan. "Everyone is excited about it, and it is something different in town."
We look forward to visiting — cheers!