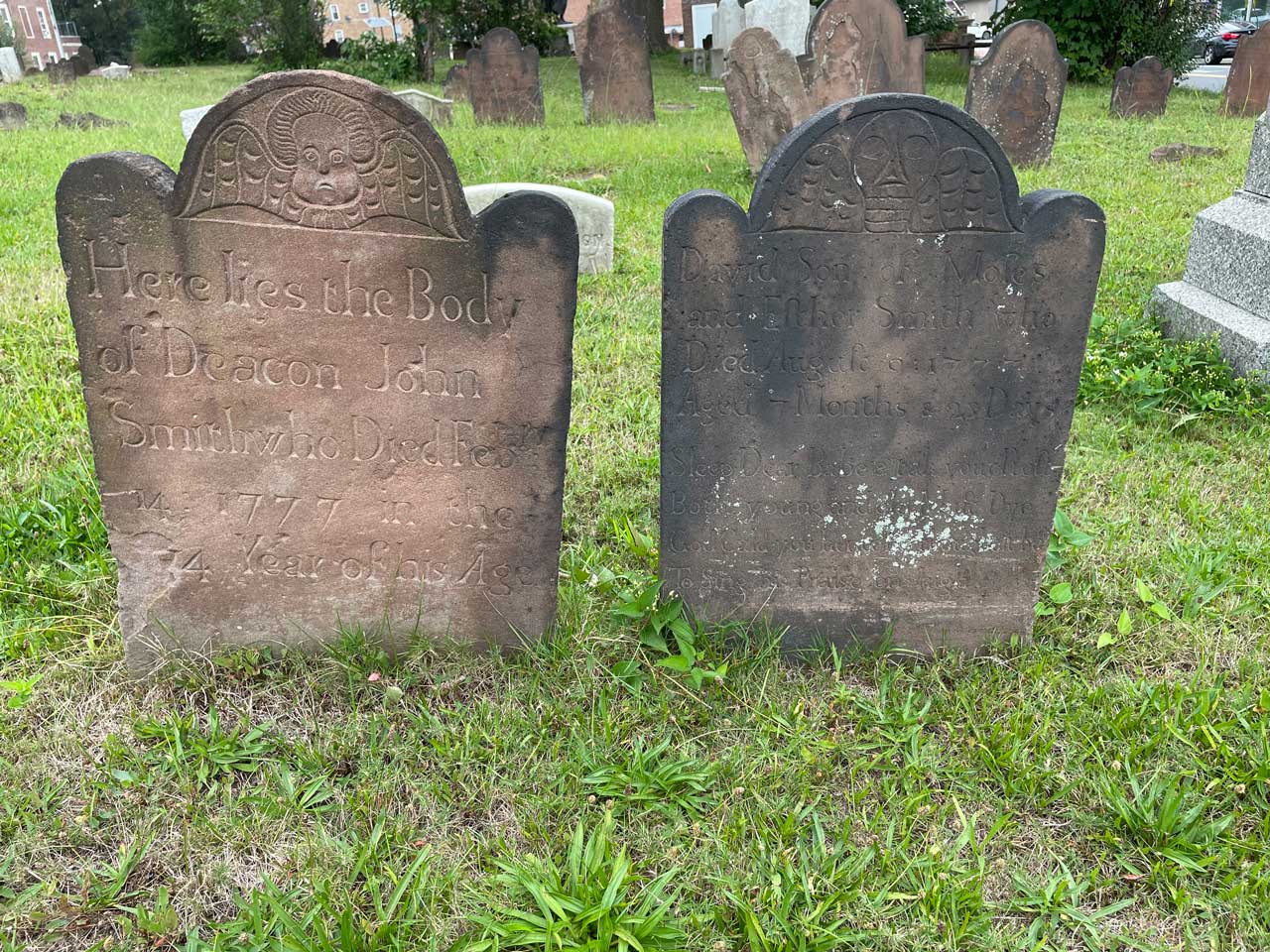 Superstitious people can't even pass a graveyard without making the sign of the cross. But Phil Lilgeberg, from Spotswood, New Jersey, spends most of his free time in cemeteries. He is a self-described taphophile, meaning "lover of stones," which is a growing but misunderstood hobby.
"People think my interest in gravestones comes from a place that's morbid, but it's really about history," said Lilgeberg, who has visited nearly 200 cemeteries in his home state. "How often do you have an archive of people who lived in the mid-1700s?"
Taphophiles believe that cemeteries are like museums that can teach us about the art, religion, and genealogy of our predecessors. But unlike works of art in a museum, these outdoor stones are vulnerable to damage. Weather, pollution, mold, as well as vandalism, are some of the greatest threats to aging headstones.
At the Old Burial Grounds in Orange, New Jersey, one of the oldest cemeteries in the state, Lilgeberg pointed out the resting places of well-known 18th-century historical figures like diarist Jemima Condict, daughter of the revolution Mary Williams, and Reverend Jedediah Chapman, an army chaplain. The etchings and inscriptions on their gravestones are unique to the area, believed to be carved by a Newark-based artisan named Uzal Ward and his apprentices. The carvings are quickly fading with time, though, and Chapman's stone is badly nicked up with graffiti. Other headstones nearby have already crumbled into dust, lost forever.
"There's not much you can do to sandstone once it has reached that point," Lilgeberg lamented.
When most people think of a cemetery, they imagine a wide-open, carefully landscaped park in the suburbs owned by a private company. But these types of cemeteries, like the Mount Pleasant Cemetery in Newark, only became popular in the Victorian era. Before then, people were buried in smaller inner-city graveyards, often on the grounds of a church, which often don't have the means to maintain the headstones and rarely have a single dedicated groundskeeper. Shoddy landscaping practices can wear down a stone's patina, allowing water to seep into the fissures, obliterating them.
"I don't think there is any way to really address this as these landscapers work as quickly as they can to get this one of many jobs done," said Adam Heinrich, a history professor at Monmouth University. "And there is probably quite a turnover to have to continually educate the next employees."
Museums on occasion have been known to take a damaged burial marker indoors. This has happened in the case of historic African-American cemeteries, whose burial sites were often marked with shells or wooden effigies that deteriorate quickly in the elements. But many conservationists are against the practice of taking headstones away from their original placement, according to Stephanie Hoagland, a principal at Jablonski Building Conservation.
"Without that historical context, it's just a piece of stone," Hoagland said. "It's no longer marking someone's burial place."
Hoagland is currently overseeing the restoration of the Old Bergen Church Cemetery in Jersey City. The $240,000 project, made possible with a patchwork of grants and private donations, is now in its sixth year and is a testament to the often prohibitive legwork that preservation efforts require.
Since the restoration began, however, the pastor of the Old Bergen Church, Reverend Joe Brown, made the discovery that one of his ancestors was buried there, upending his entire personal history. That revelation, as Jersey Digs reported, underscores the importance these older cemeteries can have, not only to historians or taphophiles, but also to laypeople tracking down their family lineages.
In the meantime, as mindful municipalities and parishes slowly wake up to the importance of restoring old cemeteries, taphophiles like Lilgeberg are buying time for conservation professionals by documenting gravestones on the cusp of annihilation. As they journal their explorations on social media and online catalogs, such as Find a Grave, they are ensuring that the long-lost deceased are gone, but not forgotten.
"'Here's god's noblest work, an honest man,'" said Lilgeberg, reading one of the poetic inscriptions on an 18th-century headstone. "Why did we stop saying such nice things about people on their graves?"