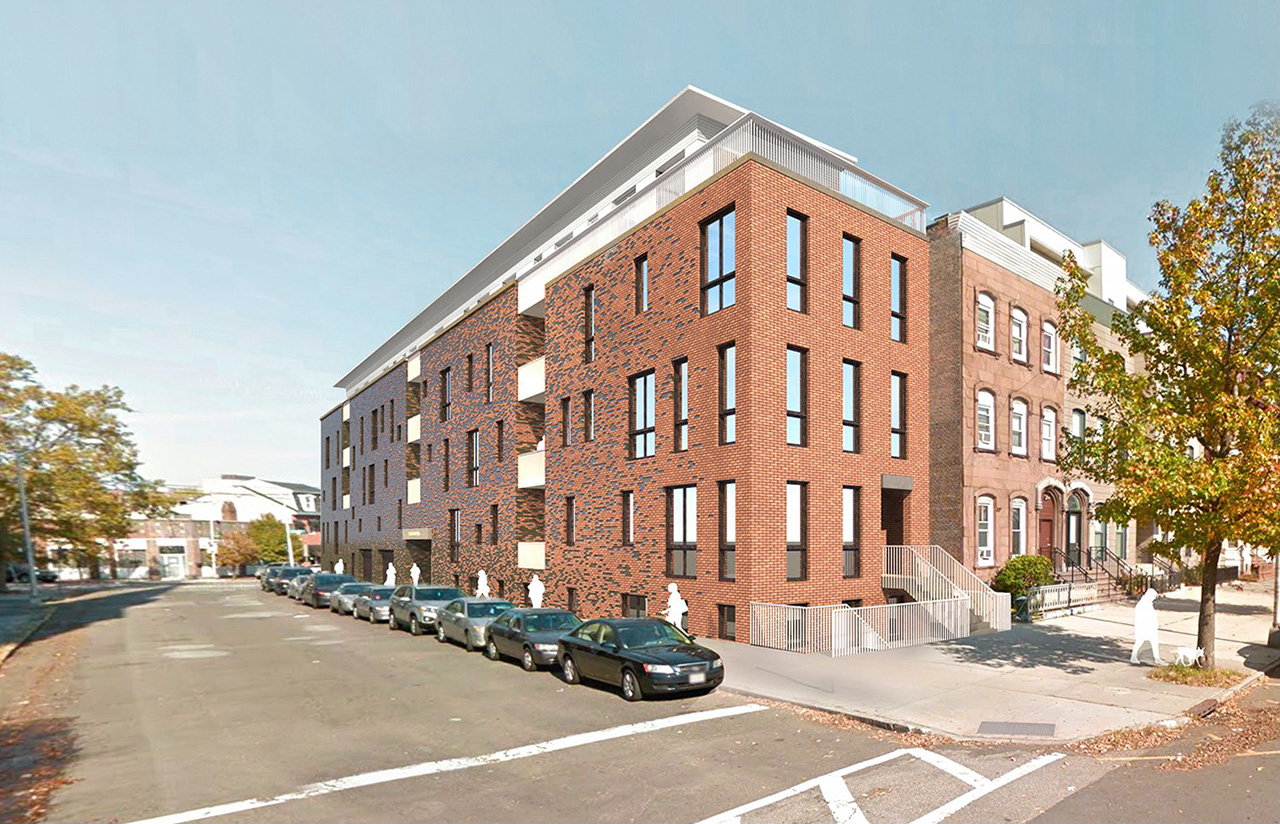 A long-vacant lot in Newark's Lincoln Park section may soon be home to a 15-unit apartment building, one that features a unique blend of facades that's part of an effort to transition between modern and historic neighborhoods.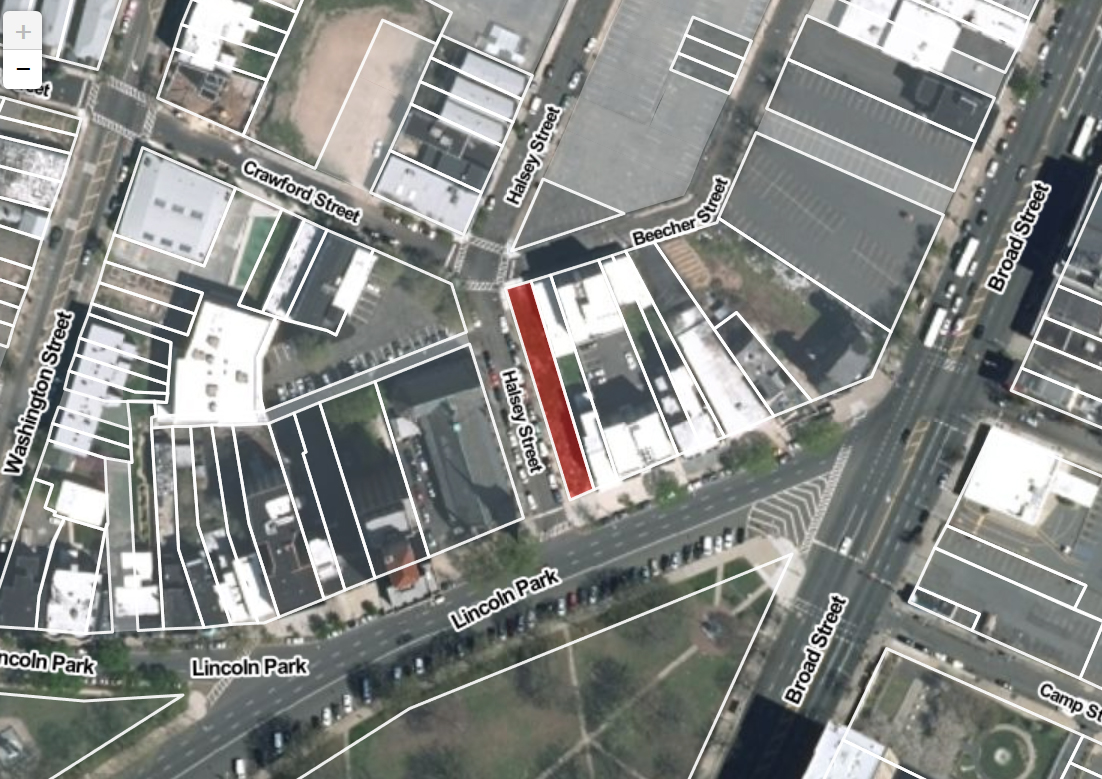 Newark-based Fast Construction, under the name The View at Lincoln Park LLC, purchased the lot at 21 Lincoln Park, on the corner with Halsey Street, in April for $125,000. The company has built two other condominium projects in Lincoln Park, and has completed several other new construction projects in Orange and East Orange.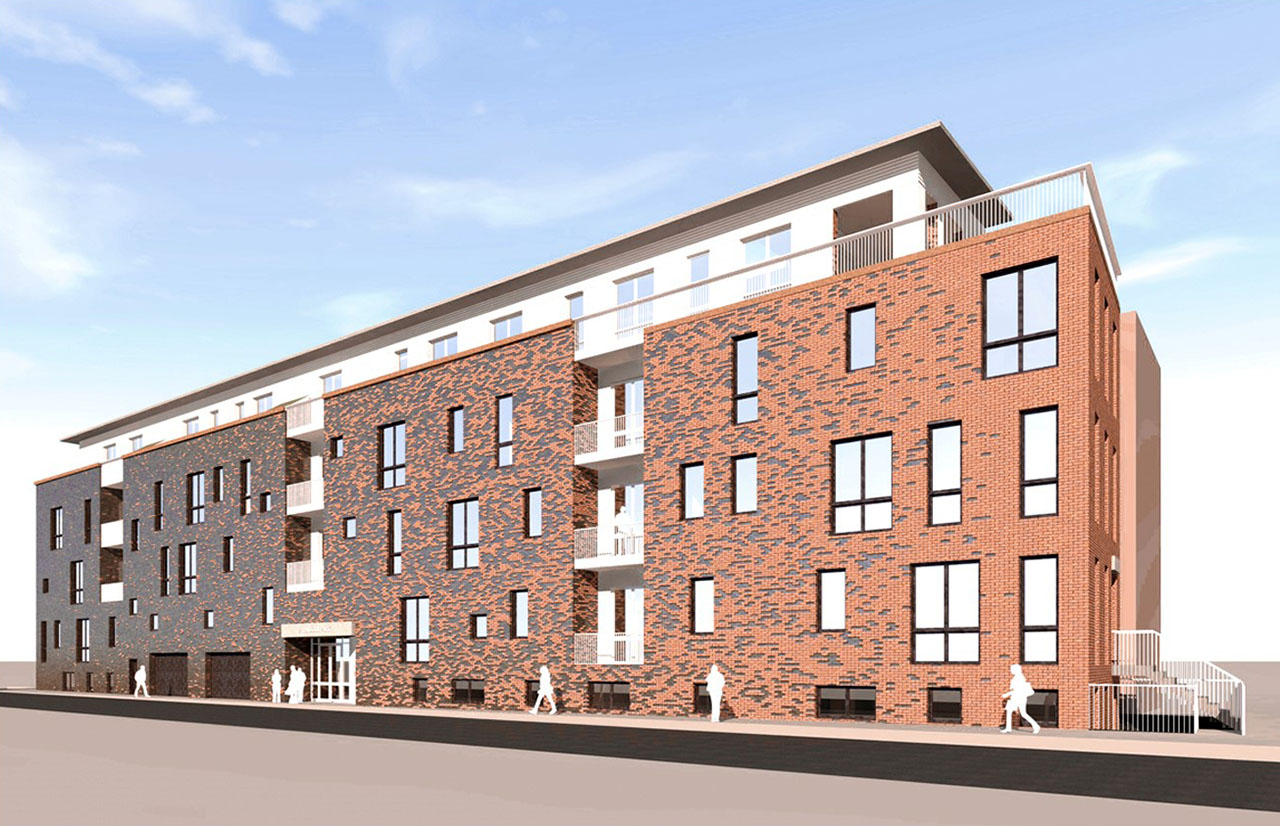 The property at hand was once home to a container garden and is across the street from the Iglesia Roca De Salvacion Church. One fronts the Lincoln Park Historic District and is adjacent to an existing row of brownstones. However, the rear section of the land goes all the way back to Beecher Street, is surrounded by more modern developments, and falls within the Lincoln Park Redevelopment Plan.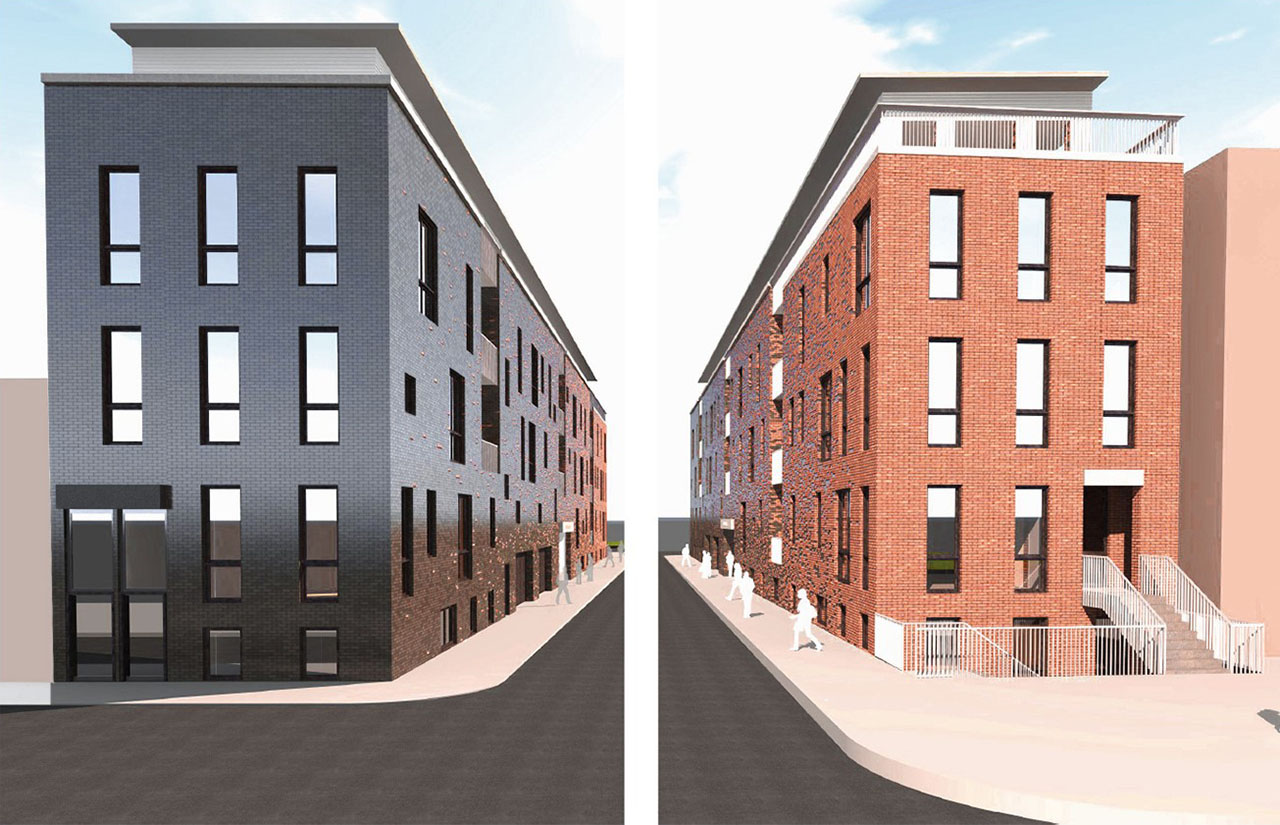 To address this reality, Fast Construction has called on Jersey City-based C+C Architecture to design a development that honors both worlds. The project has been designed to reflect the historic character of the Lincoln Park frontage, but the Halsey Street façade blends to a more contemporary building at the rear of the site facing Beecher Street.
"In order to bring the two distinct areas together, we employed a design strategy to create a gradient blend between the historic facade at one end and a contemporary look at the other," C+C Architecture's Frederick Cooke told Jersey Digs. The more traditional red brick wall will sport a softer character, while the charcoal brick section will feature a satin finish, giving it a clean and modern look.
The development will rise four stories and feature a total of 15 units, mostly a mix of one and two-bedrooms. The top stories will feature two deluxe three-bedroom duplexes, and two two-car garages will be accessed via Halsey Street. The floor-to-floor heights of the development have been replicated from the adjacent structures in order to maintain the consistency of the row of homes along the Lincoln Park frontage.
The Newark Landmarks & Historic Preservation Commission signed off on the project earlier this month, and Fast Construction hopes to go before the city's Zoning Board in December or January. They aim to have shovels in the ground at the property, which they say has been vacant for almost 30 years, in March of 2018.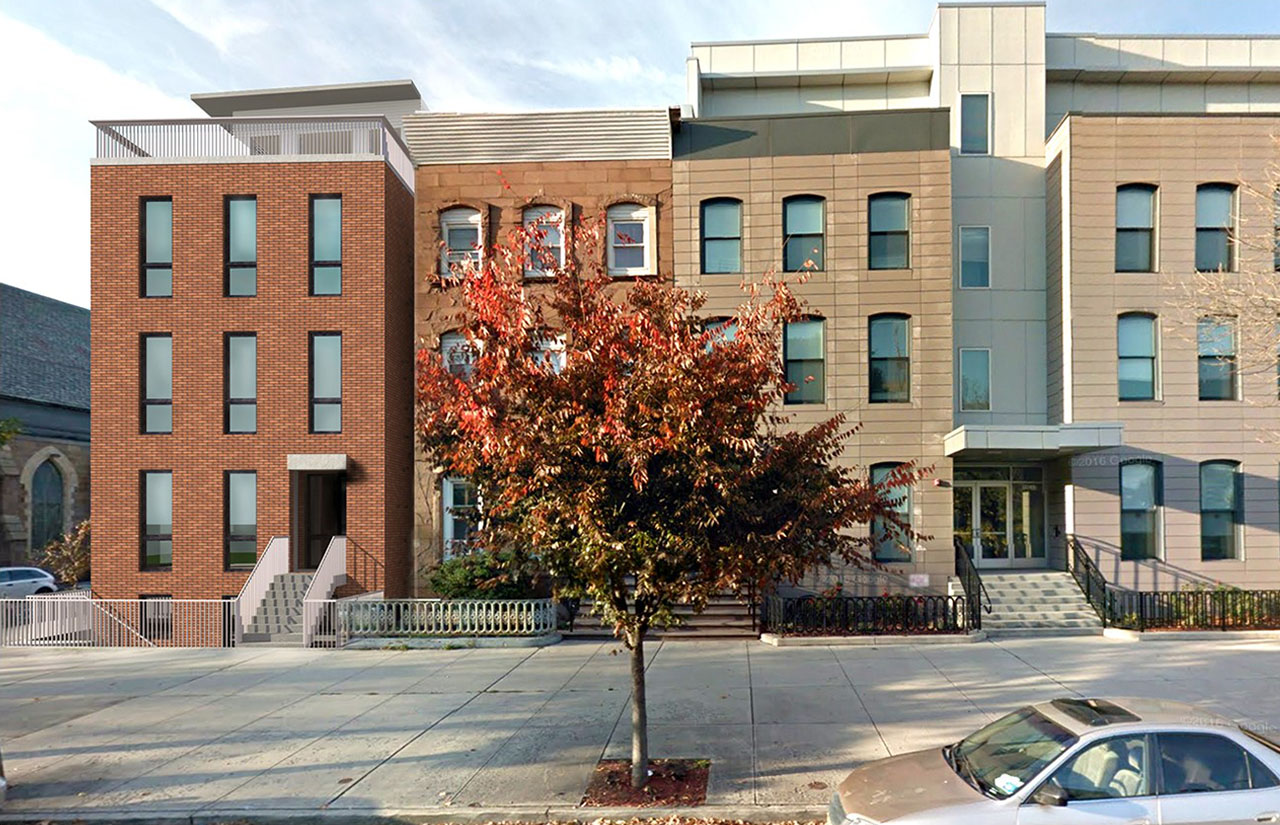 [gmap height="250px"]21 Lincoln Park, Newark, NJ[/gmap]