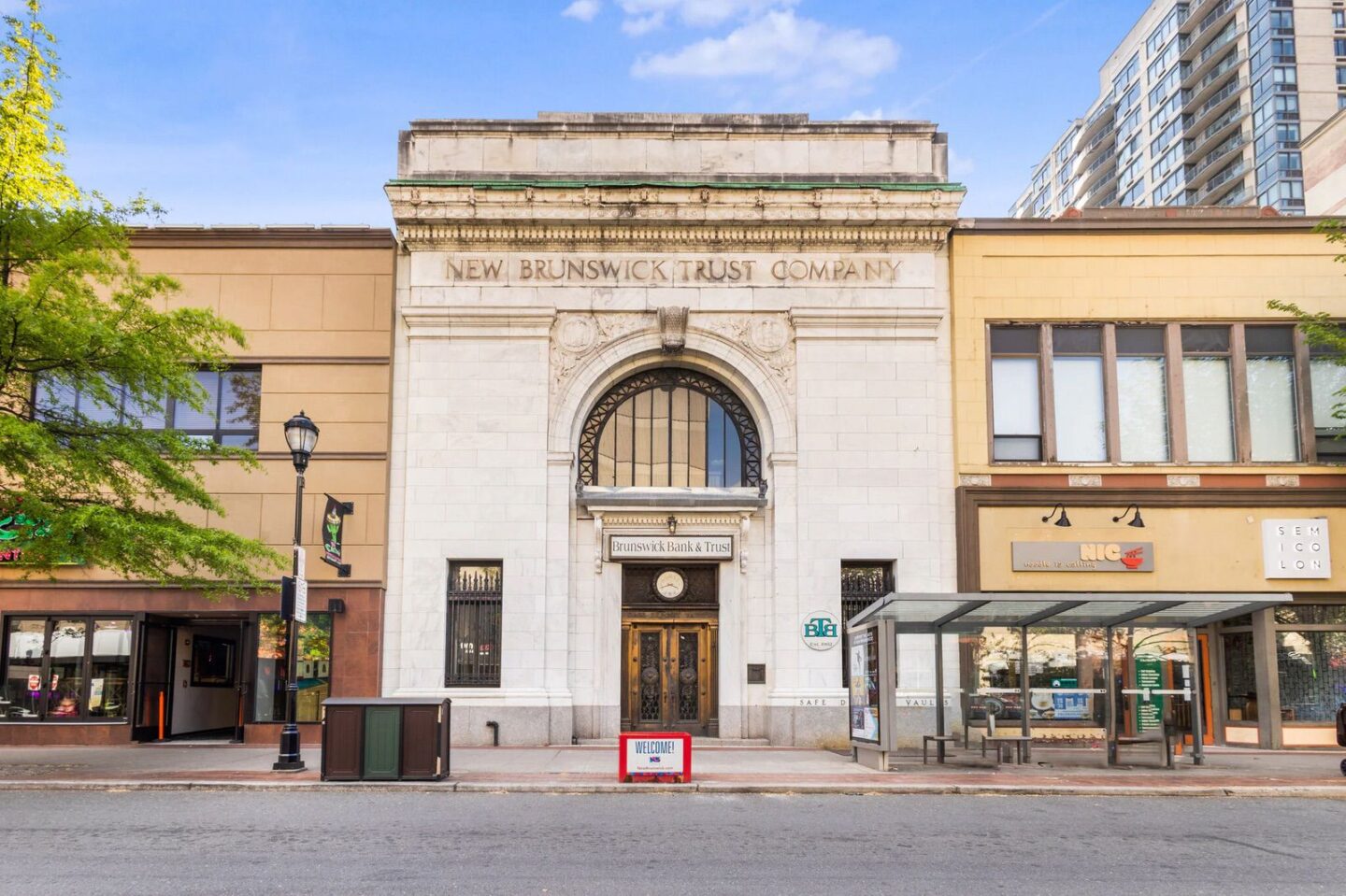 A century-old bank building in the heart of New Brunswick could soon be repurposed and reopened as a developer is looking for an operator to revitalize their historic property.
Weiss Properties recently announced that they are seeking a tenant for space they own at 352 George Street at the site of the former Brunswick Bank & Trust. The structure, built in the 1920s, sports 30-foot ceilings and still boasts original features including light stone façade, marble floors, original bank vaults, and decorated stained glass windows with a hand-painted mosaic ceiling.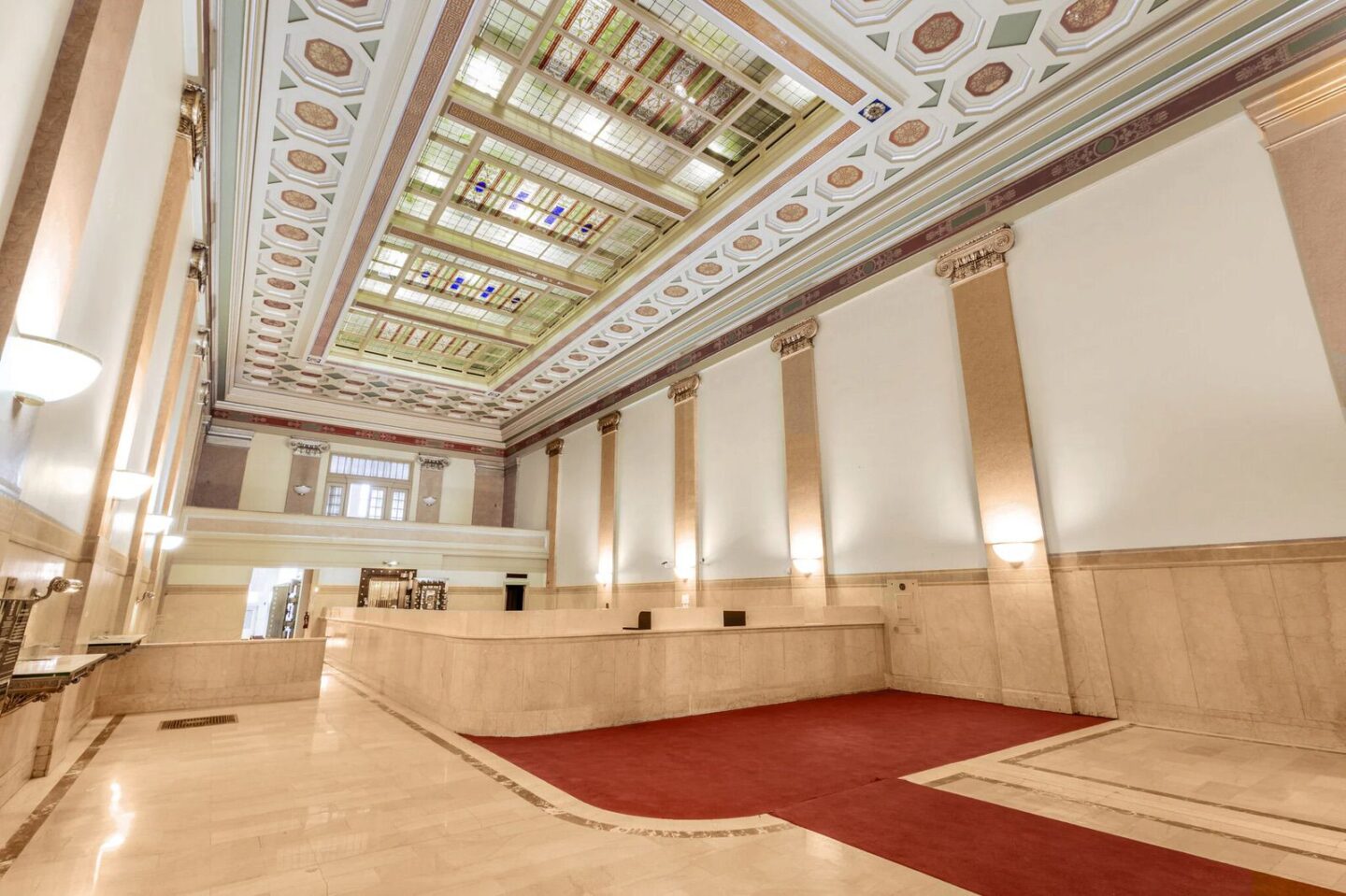 The company is branding the property as The Trust and has already secured a nightlife permit from New Brunswick. The 5,620 square foot space includes an additional 5,500 square feet in the basement suitable for a commercial kitchen that could cater large events.
"I was immediately captivated by the timeless elegance and architectural splendor of The Trust when purchasing the property," Weiss Properties founder and President Robert Weiss said in a prepared statement. "When I look around at the many thriving hospitality establishments on George Street, I can easily envision The Trust becoming a marque destination and a flagship venue for a premier hospitality operator."
A listing for The Trust pegs the going rate at $35 per square foot on a yearly basis. Full architectural plans for a three-story high-end dining, nightlife and event space are included in the offer, as is a branding package for The Trust complete with a logo, icon, color templates and mood boards.
The Trust is located just steps from New Brunswick Development Corp.'s Helix Health + Life Science Exchange project, the New Brunswick Performing Arts Center, and other major institutions including Rutgers University.