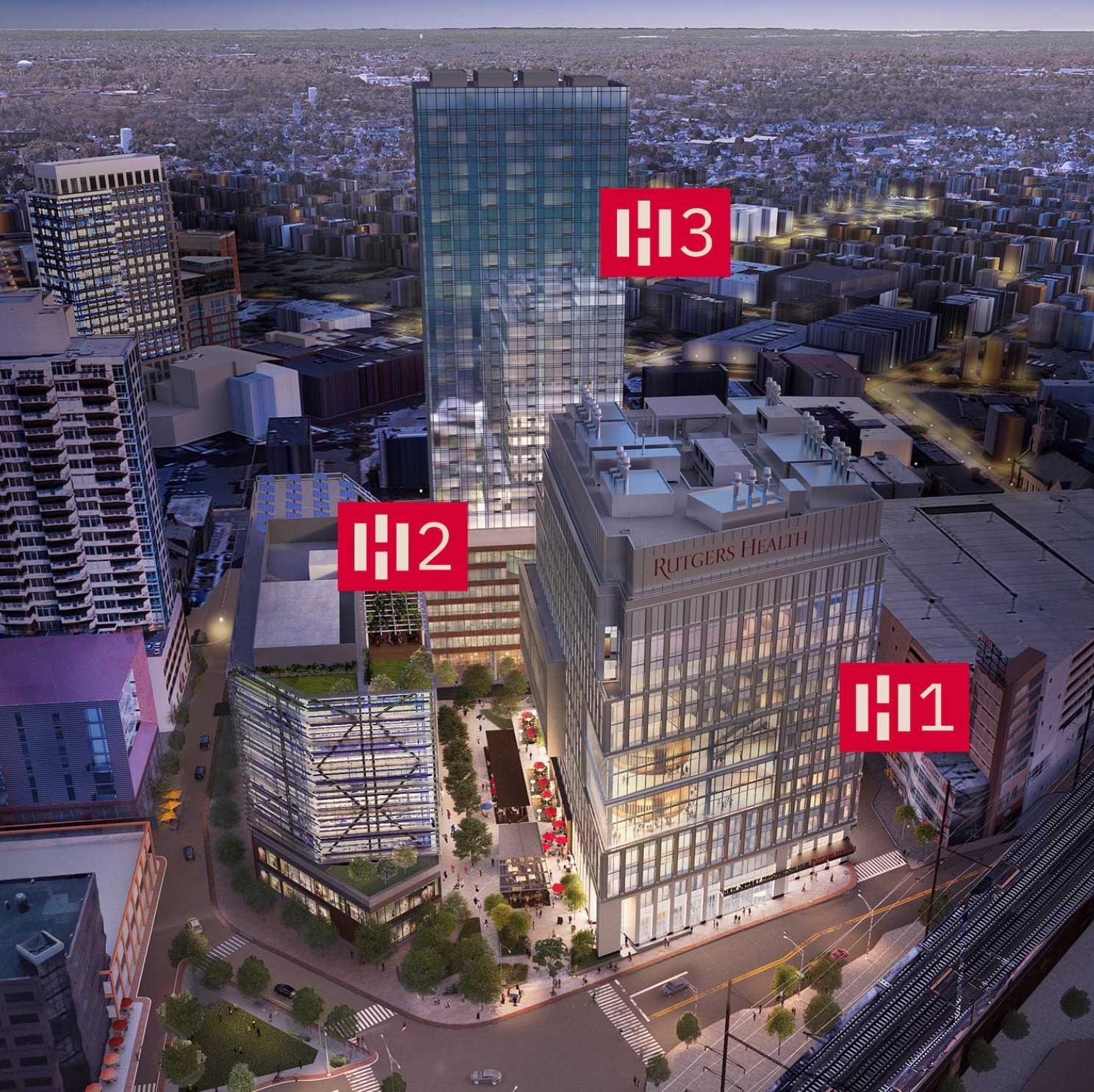 One of the largest redevelopment efforts in the history of Middlesex County is moving forward with its next portion as plans have been unveiled for the HELIX Health + Life Science Exchange development in New Brunswick.
SJP Properties, in collaboration with New Brunswick Development Corporation (DEVCO), revealed the final design for phase two of the project. Dubbed H-2, the second phase of HELIX will further revitalize about four acres of land in downtown New Brunswick near the city's train station.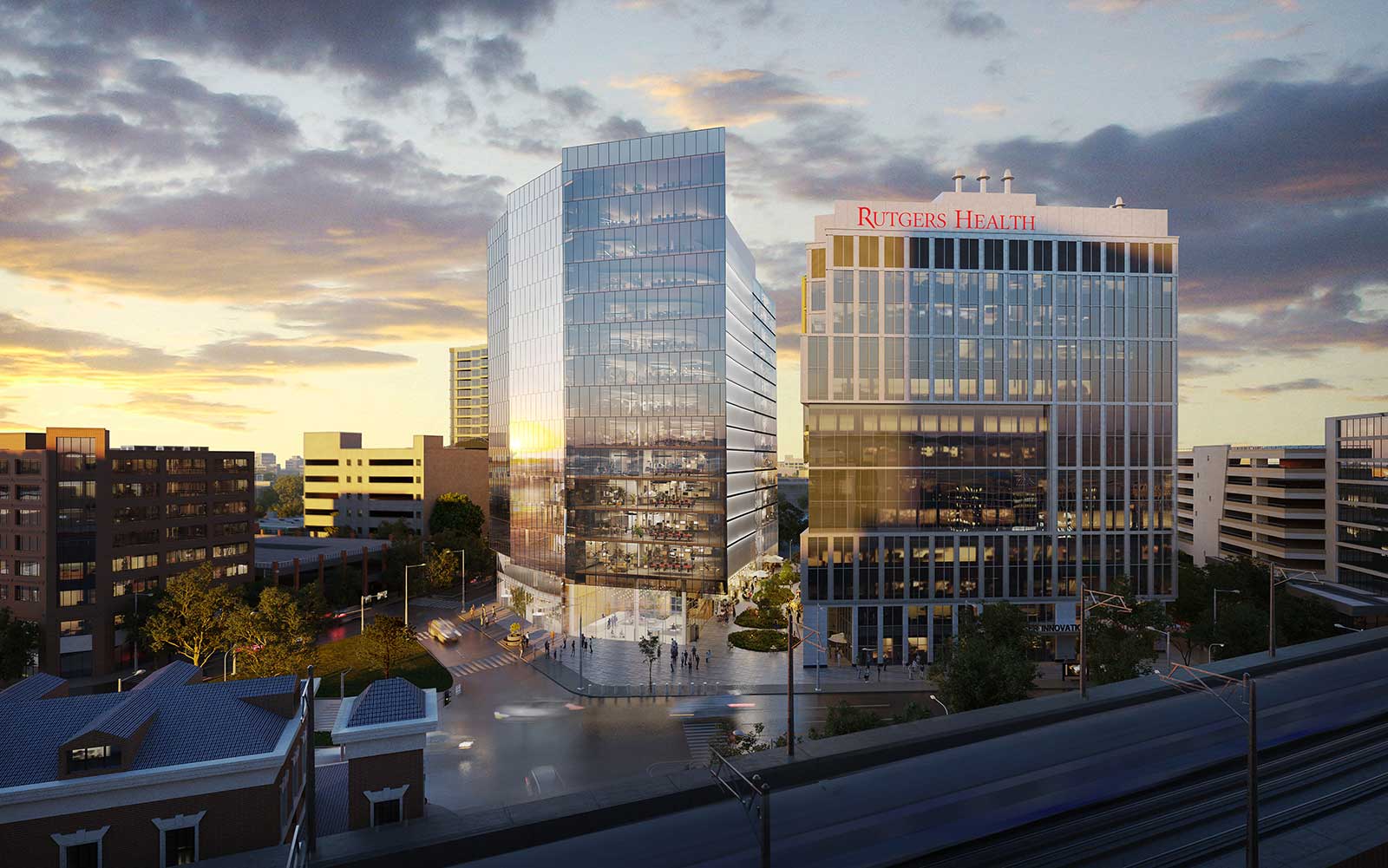 HDR has been appointed as the lead architect for H-2 and JLL will serve as the building's leasing agent. The second portion of HELIX is set to include 600,000 square feet of build-to-suit lab and office space that can accommodate a range of uses for large corporate life sciences and technology company tenants.
"New Jersey is one of the most important regions in the country for the life sciences industry with New Brunswick emerging as a hotbed for biotechnology and pharmaceutical companies in recent years," said Steve Pozycki, CEO of SJP Properties. "With a prime position directly across the street from two major rail lines and situated within commuting distance of both New York City and Philadelphia, HELIX will provide exceptional access to workforce talent, enabling its future tenants to attract professionals from both cities' life sciences and technology industries."
H-1, the first phase of HELIX, is currently under construction and consists of a 574,000 square foot complex set to include the New Jersey Innovation HUB, the new home of Rutgers Robert Wood Johnson Medical School, and a Rutgers translational research facility.
The ground floor of the first phase will liven up the streetscape a bit, as it includes a 10,000-square-foot market hall with food options and a 3,000-square-foot restaurant that opens onto a 70-foot-wide plaza.
With a total cost of $731 million, the three total phases of HELIX represent the largest investment in life sciences and medical education in the state of New Jersey's history. The New Jersey Economic Development Authority (NJEDA) Board approved a $271 million tax incentive award under the Aspire program back in February to support the development of the project.
The third and final phase of HELIX, called H-3, is proposed as a 42-story mixed-use building to include additional office space and 220 units of housing. The first portions of the complex are slated to open in 2025.