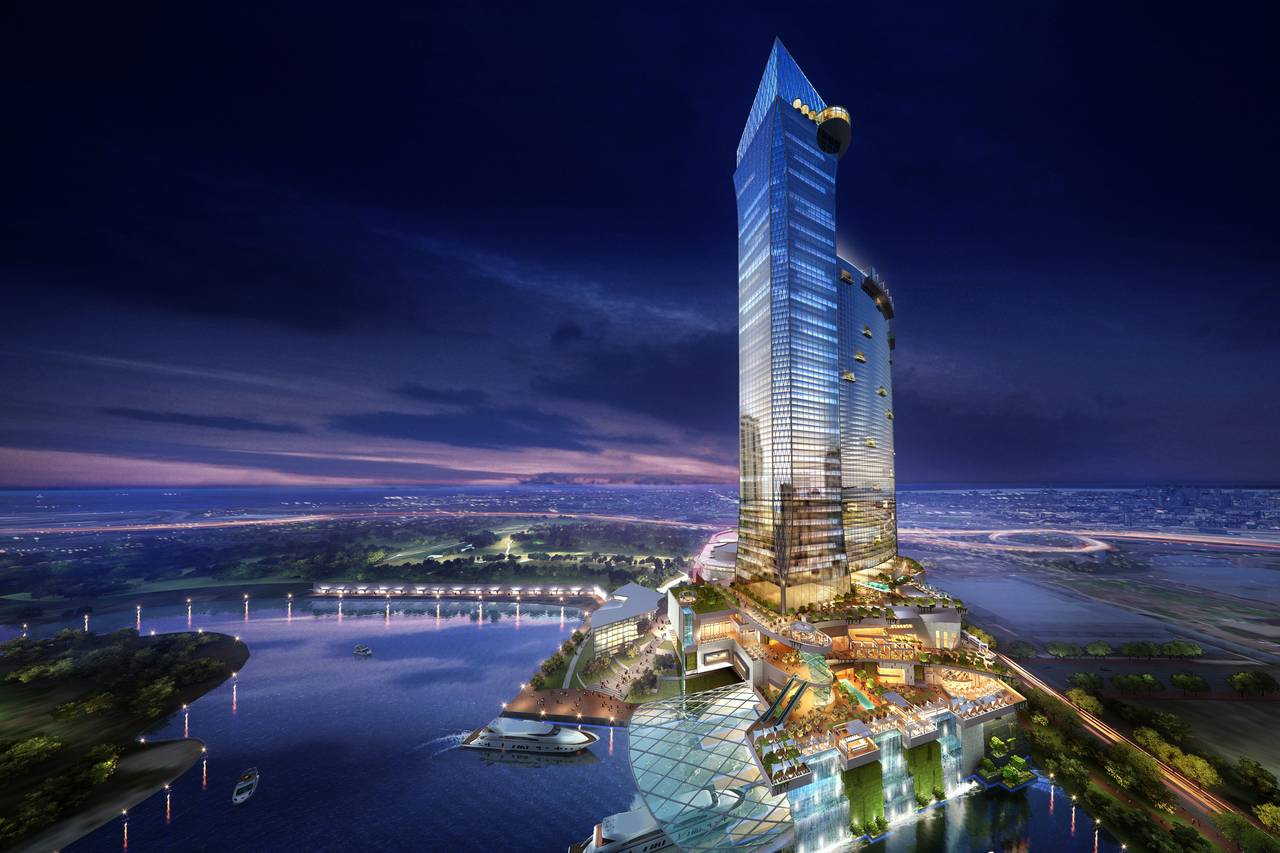 A casino project that could transform the area just outside of Liberty State Park's southern border took a small step forward this week, but many hurdles remain on its path to approval.
Reebok founder Paul Fireman has unveiled plans for a 90 story, 1,500-room luxury casino hotel called Liberty Rising, which would also include restaurants, a spa and a theater. Located at 100 Caven Point Road, the $4 billion complex would include ferry service to Manhattan and feature mostly unobstructed views of the Statue of Liberty, Ellis Island and New York Harbor.
Fireman is the billionaire investor that was behind Liberty National Golf Course, an 18-hole private club that opened in 2006 and is adjacent to where Liberty Rising would stand. The venue has hosted the PGA's Barclays tournament three times and will do so again in 2019 and 2022.
The casino project is being billed by local officials as having the potential to be the highest grossing casino in the country, as there are 12 million adults within an hour of the site. They claim it would also bring about 5,000 jobs to Jersey City and send tax revenue aid to Atlantic City, which has struggled with casino closures in recent years.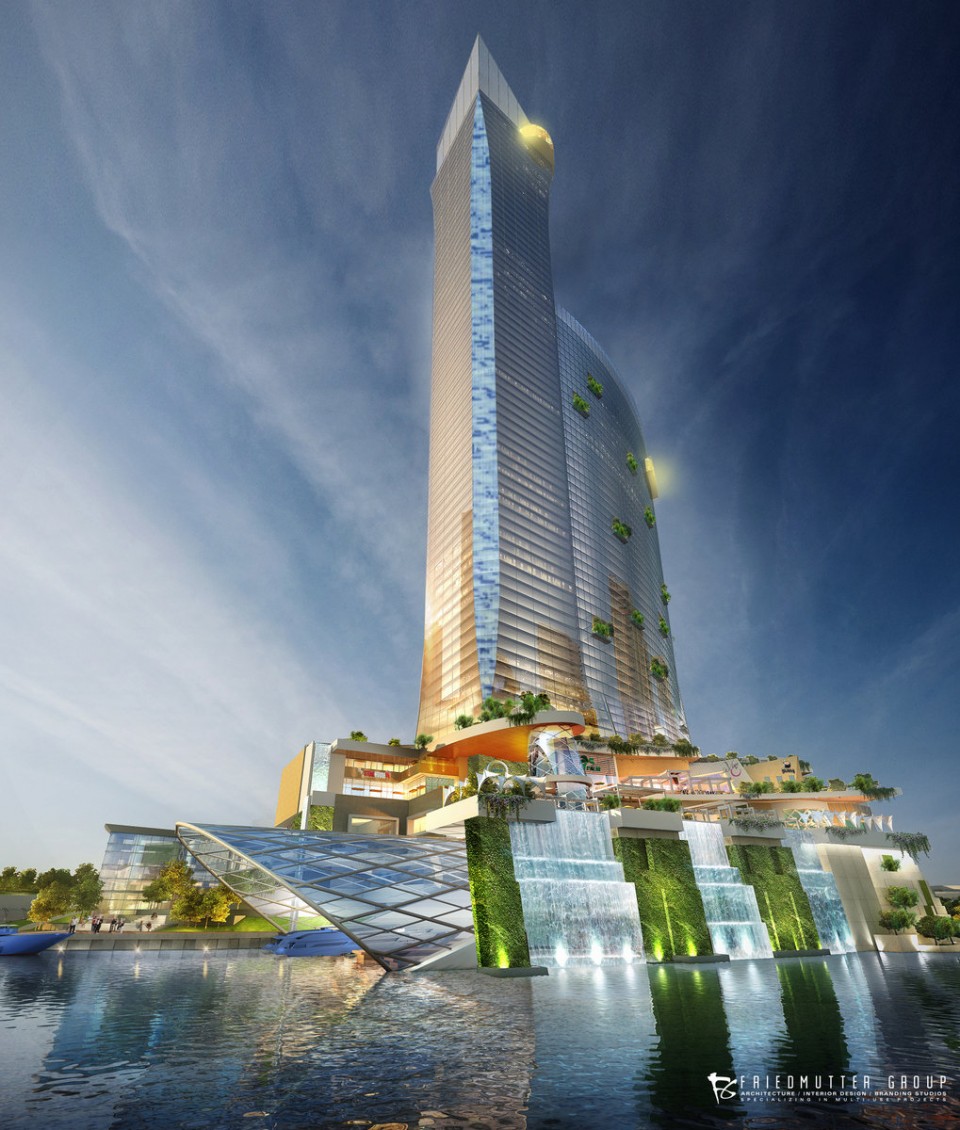 The biggest and most significant hold-up for the plan is that gambling is not currently legal in New Jersey anywhere outside of Atlantic City. However, the state legislature has recently made moves that could lead to a voter referendum on casino expansion later this year.
As part of a plan announced by the governor's office last month, two new gaming permits would be granted to planned casinos that are at least 75 miles from Atlantic City. By law, the permits would need to be given to projects in two different counties and the new gaming clubs would also have to commit to $1 billion of capital investment in their projects.
On Monday, the state Assembly's Judiciary Committee approved the plan, which follows a vote by the Senate's Budget and Appropriations Committee last month that also moved the proposal forward. After a 20-day waiting period, the amendment must now pass both houses with three-fifths majorities for the referendum to be placed on the November 2016 ballot.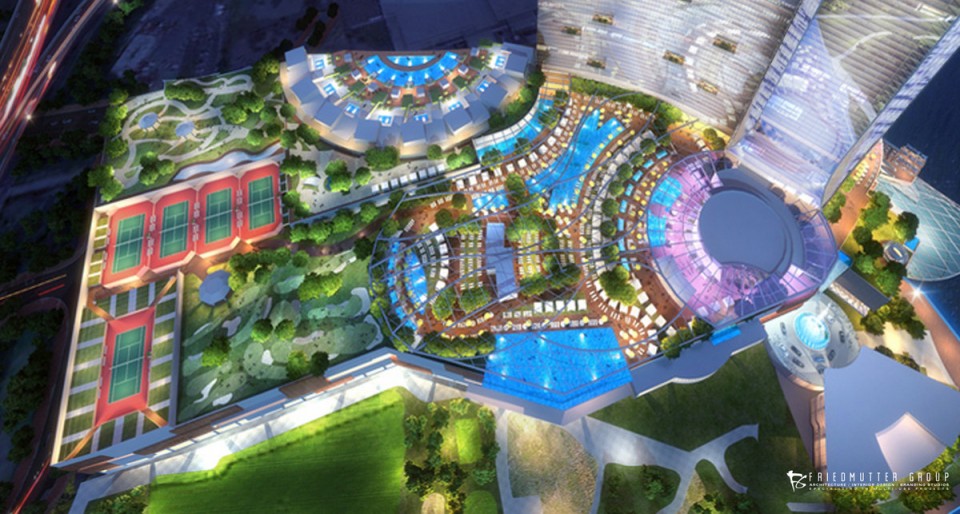 While state officials seem to have the votes to advance the referendum, the open question is whether voters will back the measure. A Fairleigh Dickinson Poll conducted last month found that 50% of New Jersey residents say they oppose the idea of casino expansion, with 42% saying they are in favor. That represents a slight shift from June of last year, when FDU pollsters found 56% were opposed and just 37% said they favored the idea.
Jersey City mayor Steven Fulop has stated publicly that he favors the Liberty Rising project. However, at the mayor's town hall meeting at St. Lutheran Church last week, he told the crowd that despite his view of the casino, "if the people of Jersey City reject it, it's dead on arrival."
Garden State voters have been asked about gambling at the polls before. In 1974, residents voted down a plan that would have legalized casino gambling statewide, but two years later they approved a new referendum that legalized casinos, but only in Atlantic City. There may be a new chance for residents to weigh in on further casino expansion this November, with the viability of Liberty Rising potentially hanging in the balance.
[gmap height="250px"]100 Caven Point Rd, Jersey City, NJ, 07302[/gmap]
100 Caven Point Rd, Jersey City, NJ, 07302
Sources:
Plans for Meadowlands Casino Advance [WSJ]
North Jersey casino referendum deal brokered by Christie, Sweeney and Prieto [NJBiz]
90-Story Hotel & Casino In The Works At 100 Caven Point Road [NewYorkYIMBY]
FDU Poll: 50% of NJ Residents Oppose Casino Expansion [PolitickerNJ]
Fulop on 2017 elections: 'I am not today actively running for governor' [Hudson County View]