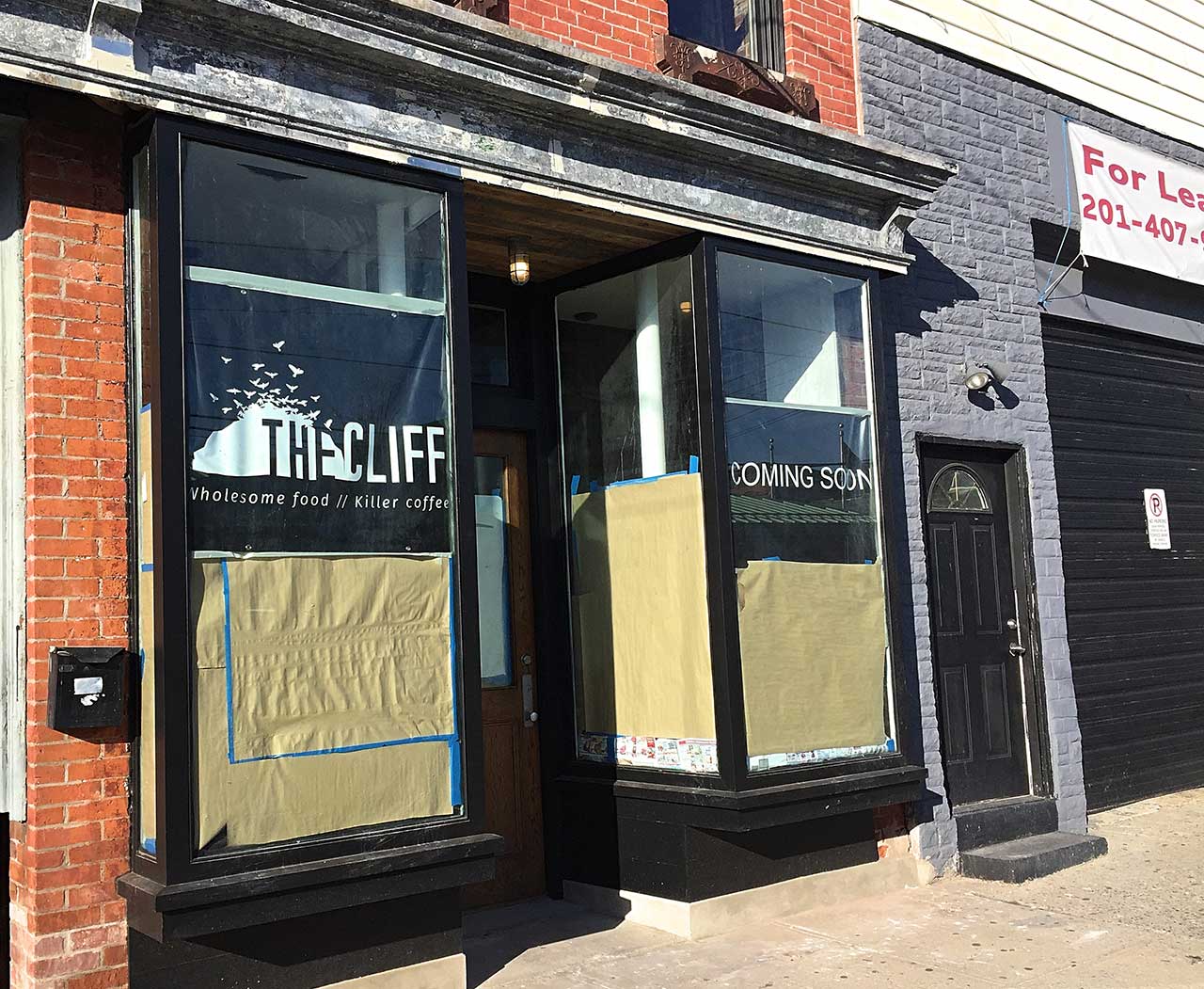 It's been percolating in The Heights for months, and Jersey City's newest coffee house and brunch spot, The Cliff, will open its doors and premiere its pour-overs this Saturday, April 22nd.
A true neighborhood joint, The Cliff will feature locally roasted custom coffee blends and loose leaf teas, along with clean, healthy, wholesome food. Vegetarians and vegans will find themselves welcome here as well.
Try The Cliff's decadent brioche French toast, topped with toasted almonds, coconut, and mixed berries, or for a lighter bite, taste their house-made granola, paired perfectly with Icelandic yogurt. You can enjoy your brunch and beverage al fresco at sidewalk tables, or in a secluded backyard.
Located at 38 Congress Street, close to the 9th Street Light Rail Station and Washington Park, The Cliff will serve brunch from 8 am to 4 pm, with coffee service from 7 am to 7 pm daily.