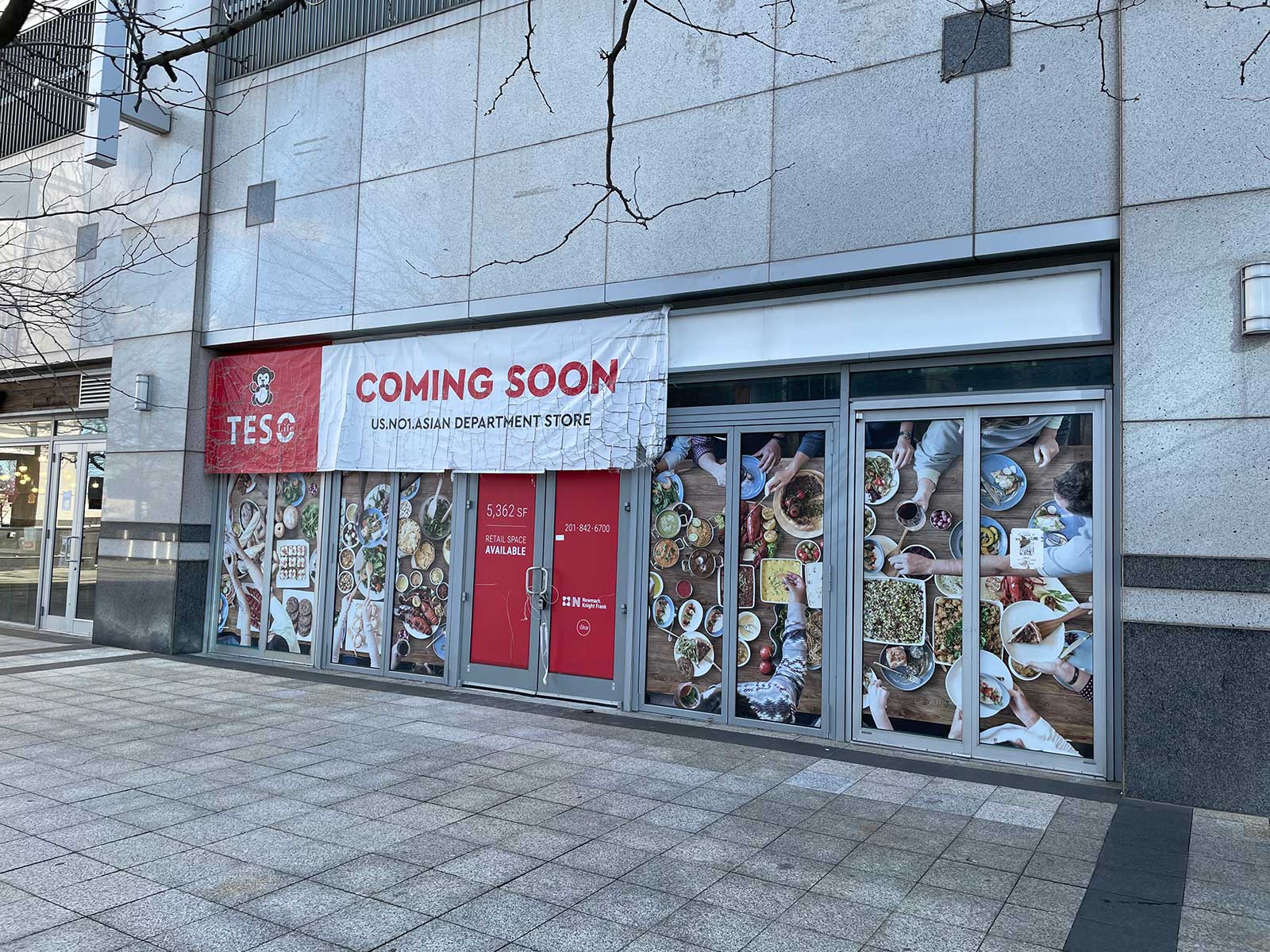 A Japanese department and grocery store called Teso Life, who have expanded significantly since launching six years ago, will be opening in Jersey City later this year.
Signage is already up heralding the brand's arrival at 560 Washington Boulevard in Jersey City's Newport neighborhood. Teso Life is a Japanese fashion and product department store that was initially launched in Queens back in May 2017.
Teso Life collaborates with a number of well-known Japanese suppliers to source their products, which include dry foods like nuts, confectionery, dried seafood, and Asian seasonings. The stores also feature select products from China and offers an app through their website where customers can place both pick-up or delivery orders.
Teso Life has expanded significantly over the last year, opening stores in New York City's Bayside and Chinatown neighborhoods. In addition to their Jersey City location, outposts of Teso Life are coming soon to Phoenix, Houston, Chicago, Frisco, Texas, and Rockville, Maryland.