Jersey Digs is excited to announce an exclusive partnership between two local Jersey City favorites–Knead Therapeutic Massage and Taproot Organics. The massage studio located at 521 Jersey Avenue is dedicating its ground floor retail space to the sale of Taproot Organics' products and the soap makers will produce and manufacture a signature scent blend for Knead to be used in custom massage oils, a Room + Linen spritz, and eventually organic soap bars and body butters. They plan to open at the beginning of September.
The genesis of the partnership goes back about four years when Knead founder and massage therapist, Ceallaigh "Kia" Pender, met Taproot Organics Chef de Savon, Daniel Grunes, at a local Farmers Market. They grew at the same pace, and as Knead expanded its space, Taproot Organics expanded its product line. After extensive renovation of the Jersey Avenue studio and a shared awesome energy, the co-branding opportunity revealed itself as the perfect blend.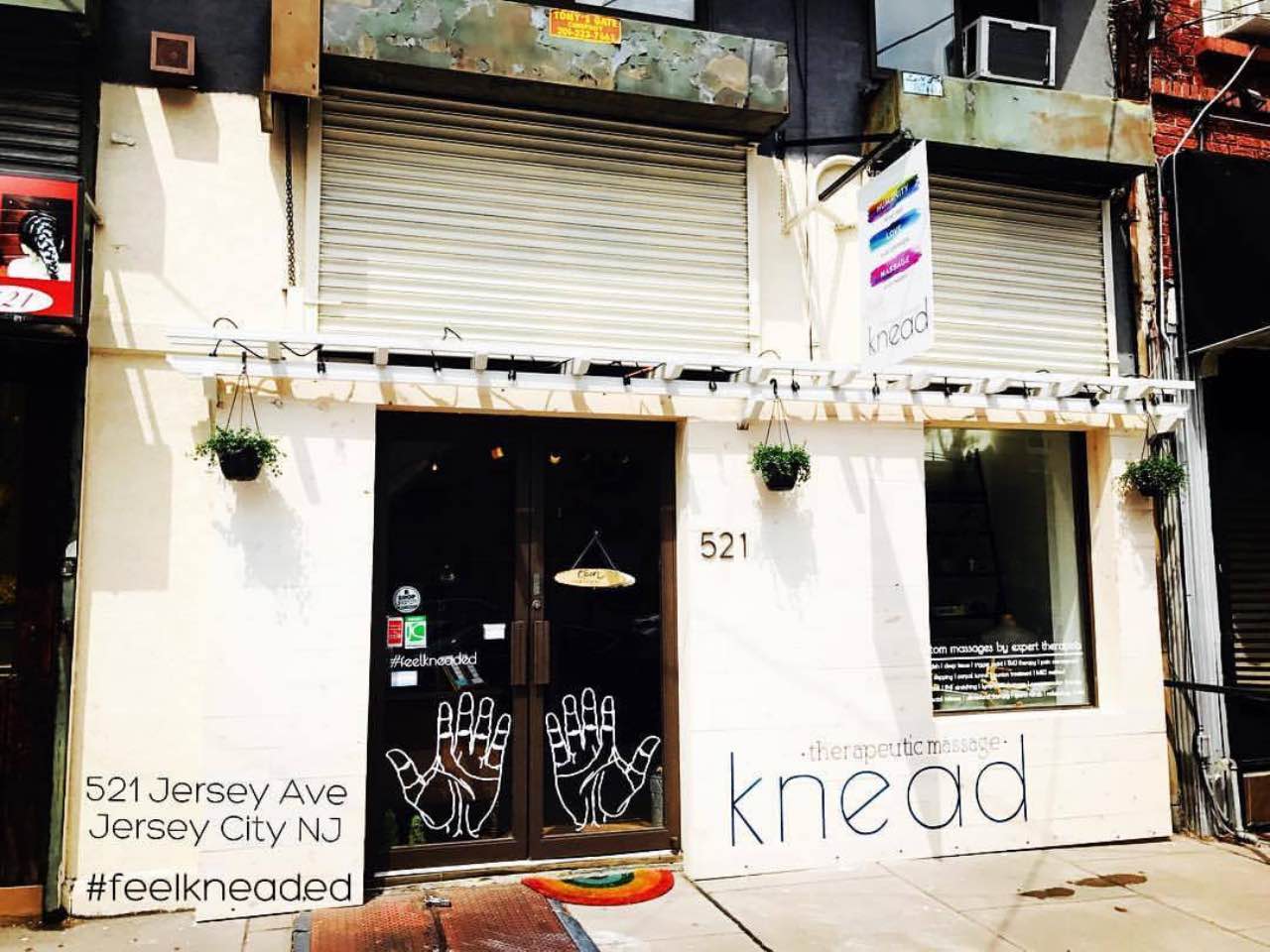 Kia wanted to activate the space with something that made sense for her clients who are always striving to do right for their minds and bodies. Knead practices highly-skilled body work, customized for each client's needs, and aromatherapy can relax or stimulate in much the same way. Plus Taproot Organics' products are fresh, organic, and made with real food.
The boutique at Knead will feature all of Taproot Organics' products in a cozy space during massage studio hours: 9-9 Sunday through Friday and 9-5 on Saturday. And Taproot Organics' founders, Daniel and Zaida Grunes, promise their products will leave you feeling confident, moisturized, and affordably indulged.
As Knead and Taproot Organics continue to grow together, they'll be setting up at local markets, offering chair massages and a chance to purchase products. Knead Therapeutic Massage is also excited to announce they will be opening another studio at 150 Bay Street in January 2018. The second space is a collab with CrossFit and will offer mobility classes.