334 5th Street is an architectural gem in Downtown Jersey City with three bedrooms, two-and-a-half baths, and a home office.
The building at the corner of Monmouth and 1st streets in Jersey City could be expanded into a three-story residential project.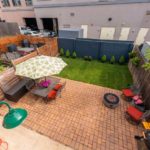 Duplex Unit 1 at 347 4th Street is a three-bedroom, three-bath home, totaling over 2,000 square feet.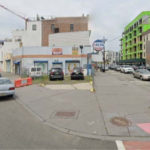 Opposite corners at the intersection of Newark Avenue and Fourth Street in Downtown Jersey City are the subject of development applications from the same company.
Three bedrooms and three baths across two floors, totaling 1,951 square feet, offer an expansive and contemporary home.
The "Merseles Lofts" complex could be built on the western edge of Downtown Jersey City.
This stunning townhouse for sale in Downtown Jersey City's vibrant Village neighborhood features three full floors, offering countless configurations, and enviable private outdoor space.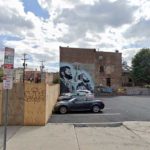 A company controlled by a developer with a controversial history is looking to bring a five-story building to several Downtown parcels currently home to a parking lot.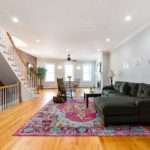 369 3rd Street is a two-family townhouse, totaling 4,000 square feet, with private outdoor space and parking.
A plan is in the works to replace three side-by-side rowhouses with a new four-story structure in The Village section of Downtown.