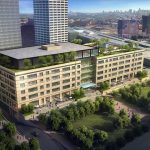 The Newark Warehouse Company Building has largely been vacant in recent years. Now a new proposal hopes to convert the historic warehouse into a trendy loft-style office complex.
For too long, Newark's Downtown was pockmarked with vacant relics of the city's heyday, but a few local developers have been turning that narrative around in recent years. The Berger Organization is one of these developers, having revived historic structures in the city like the Robert Treat Center and the Military Park Building.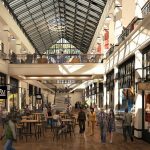 World-renowned celebrity chef Marcus Samuelsson has signed on to open up a restaurant in one of downtown Newark's most prominent buildings, adding another feather in the cap to both the city's revitalization and to a historic landmark that's undergoing a thorough restoration.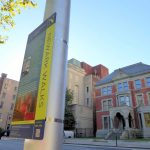 Several of New Jersey's most historic sites are located within a few miles of each other in Newark. A newly-launched self-guided walking tour allows residents and visitors to see nearly all of them.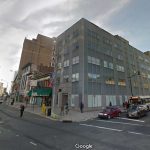 Redmellon 579 Holdings, LLC is planning to convert the Kislak Building, which is within the Military Park Commons Historic District, into 48 residential rental units with 5,591 square feet of retail space on the ground floor.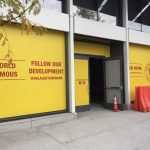 While Newark has always been known for having great restaurants in its Ironbound district, the culinary bug seems to be spreading to the neighboring Downtown area, which is a healthy sign for the city's continued revitalization.
Currently, the 25-story Carmel Towers building lies abandoned, towering over the Weequahic neighborhood of Newark's South Ward. However, should a developer's plan be approved, the building could soon be home to hundreds of Newarkers.
Recently completed as part of the Springfield Avenue Marketplace development, 24 Jones brings 152 modernly styled apartments to Newark's University Heights neighborhood. Offering quick access to downtown, multiple universities and cultural destinations, the community is perfect for those who want to live near it all.
For centuries, Broad Street in Newark has been one of the busiest thoroughfares in the state. Historically, shops have lined the street for several miles, but now, many changes are happening along the block. Several new residential developments are coming, or have already come, to the Broad Street corridor.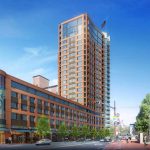 A new building coming to Newark will tower over the city's Downtown. Named, One Theater Square, it will be the city's first new residential high-rise since the 1960's.