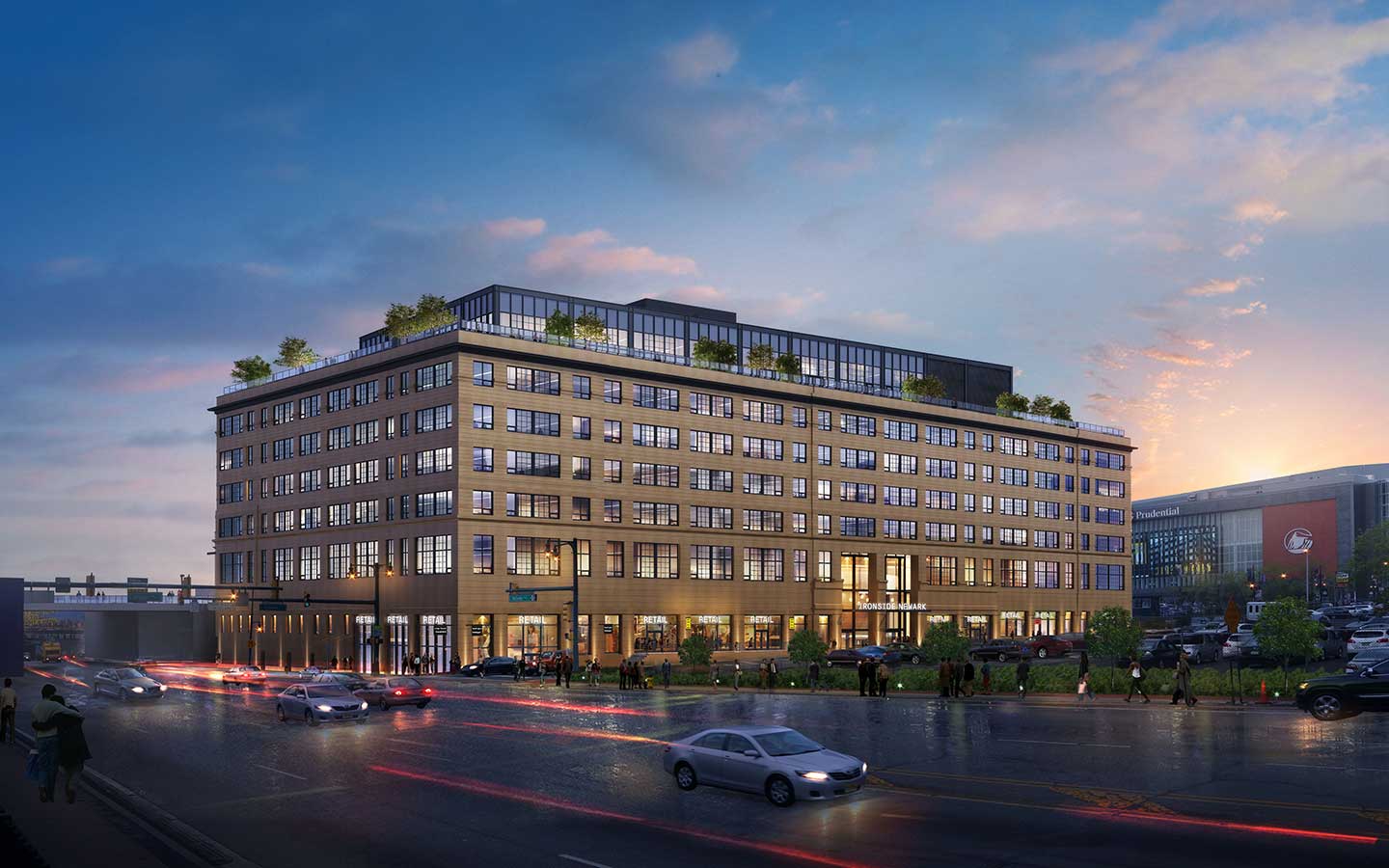 Newark's revitalizing downtown got another shot in the arm yesterday as Edison Properties announced the start of redevelopment for Ironside Newark. Mayor Ras J. Baraka and Deputy Mayor Baye Adofo were on hand for the kickoff of the project that will transform a historic, but long-vacant warehouse, into a mixed-use building with 456,000 sq. ft. of first-class office and retail, along with a stunning rooftop green space overlooking Manhattan and the City of Newark.
The former Newark Warehouse Company Building – also known as the Central Graphic Arts Building – has stood on this site since 1907. Edison purchased the warehouse in 2014 for $7 million, and signs of life began to show themselves last year.
Designed by the renowned New York City-based design and architecture firm Perkins Eastman, Ironside will include modern loft-style and penthouse offices across all six of the building's upper floors, while the retail shops at ground level will serve the Ironbound neighborhood and downtown. Tenants will enjoy access to affordable high-speed Internet access thanks to the extensive fiber optic cable network running beneath the city, making this prime space for creative, tech-driven companies. Companies like Audible.com and Panasonic have already seized the opportunity and made the Brick City their home.
Retailers will be similarly pleased. Thanks to Ironside's location, directly adjacent to the long-planned, finally-happening 22-acre Mulberry Commons Park, near the Prudential Center and just steps from Newark Penn Station, the building will offer some of the city's best-trafficked retail space.
Ironside Newark will be located at 110 Edison Place, where it meets McCarter Highway.