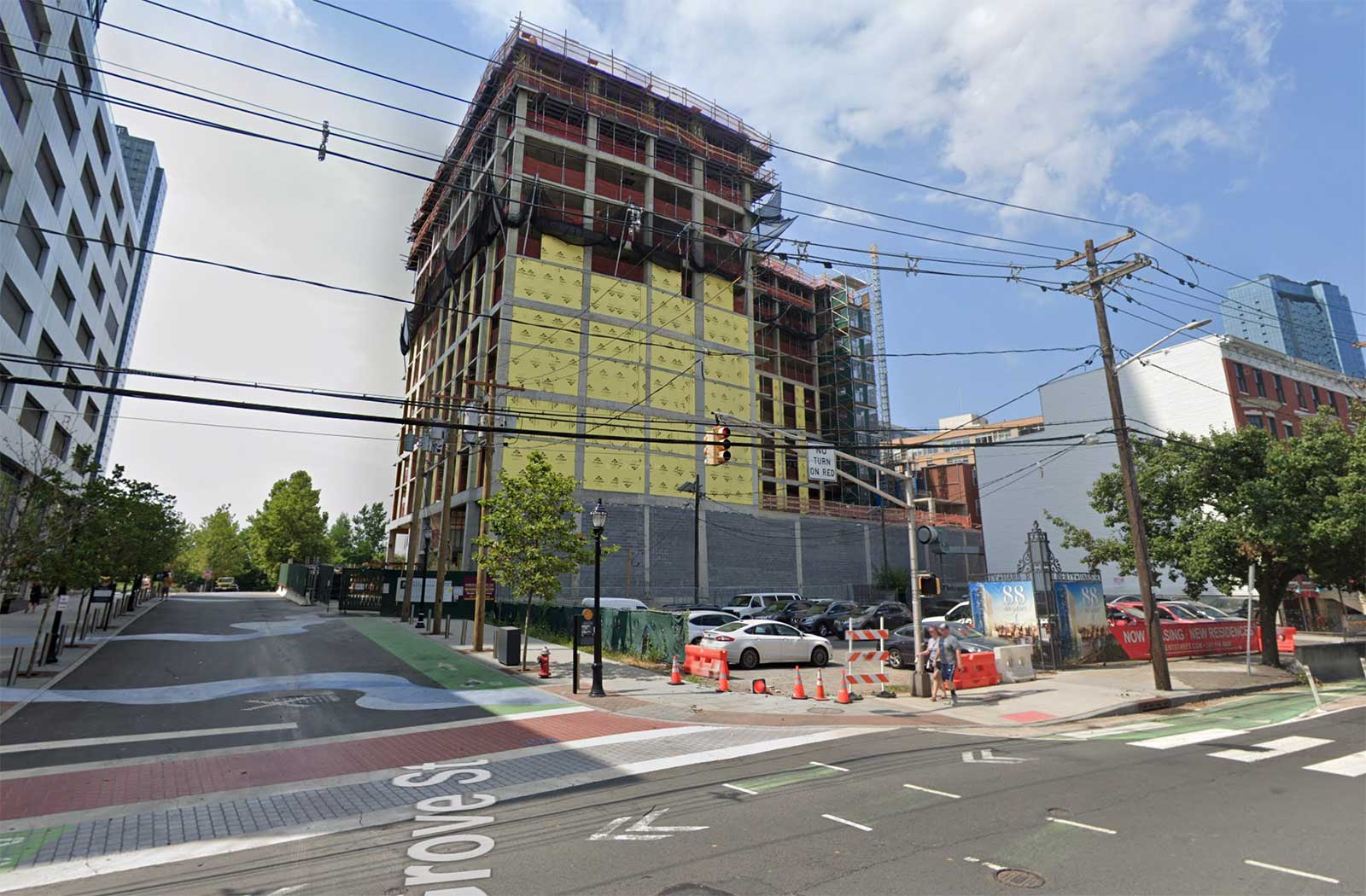 A prominent intersection in Downtown Jersey City could be getting another high-rise as the developer behind one of Jersey City's largest new neighborhoods will soon be pitching their latest mixed-use project.
Last year, plans were submitted to revitalize several parcels at 251-257 Grand Street. The land, currently a surface parking lot, is situated entirely within the Liberty Harbor North Redevelopment Area and directly next to the One Grove Street project that is currently under construction.
The plan comes from Liberty Harbor North Brownstone Condominium Urban Renewal LLC, a subsidiary of the master developer of the sprawling Liberty Harbor enclave. The company's newest plan has been designed by MHS Architects and calls for a 12-story plus attic project that would rise just over 166 feet at the tallest point.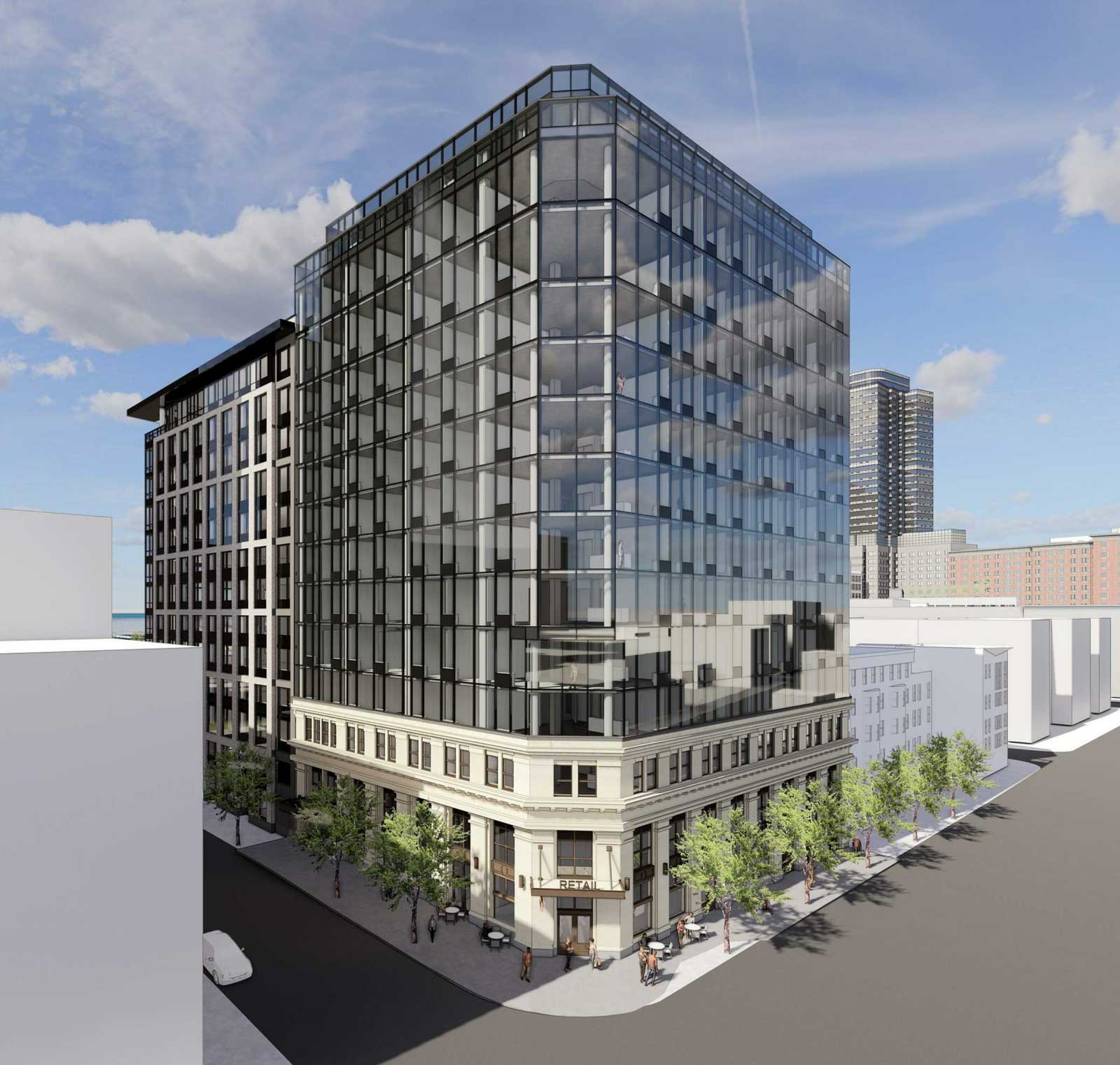 The proposal development aims for a new-meets-old look, as the first three floors would utilize a cast stone veneer component while the higher floors would sport a curtain wall with vision glass. The ground floor of the project would feature 2,104 square feet of commercial space with a mezzanine area of 1,148 square feet, for a total commercial space area of 3,241 square feet facing the corner of Grove and Grand streets.
The 106 units at the proposed complex, some of which will feature private balconies and terraces, break down as four studios, 70 one-bedrooms, 30 two-bedrooms, and two three-bedroom spaces. No affordable housing is included in the plan, as it does not trigger Jersey City's inclusionary housing ordinance.
The development includes 53 spots for bicycles on the ground floor but does not include any off-street vehicle parking component. The developer is looking to provide 53 spaces for future residents in the existing garages at 10 Regent Street, 30 Regent Street, and 88 Regent Street, all of which have a surplus of spaces according to paperwork submitted by the company.
Amenities at the proposed building include a 2,313-square-foot fitness room on the ground floor and a second-floor amenity space spanning 3,500 square foot amenity space plus an outdoor common terrace. Plans for the building's roof include an outdoor poor plus patio area.
The development has been designed to be LEED certified and the ground floor of the building would have a dry flood barrier system plus building window and door guards. The project looks to upgrade the pedestrian experience on Grove Street and Grand Street by expanding sidewalks while providing new pavement treatments, decorative lighting, and street trees.
Liberty Harbor is asking for variances from current zoning related to the project's balcony depths and ground floor height. Jersey City's planning board is slated to hear the application during their February 7 meeting, which begins at 5:30 p.m. and is being held virtually on Zoom.
Those interested in attending the public meeting can join with this link or by using the Webinar ID 861 6244 3723.