Home
Tags
Mana contemporary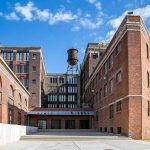 A major arts destination in Jersey City connected to Moishe's Moving Systems has placed their co-founding director on administrative leave.
Open to the public and offering a full coffee menu plus fresh food options, the cafe is a welcome addition to the neighborhood.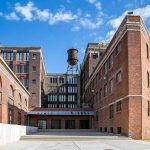 Mana Contemporary opened in Jersey City in 2011, but until a recent visit on a Thursday afternoon, when and how the public could gain access remained a little mysterious. So here's a handy guide for those wishing to visit the cultural center.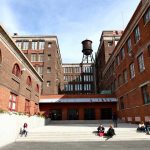 Jersey City's craft beer and homebrewing haven The Thirsty Quaker is hosting make-your-own-wine classes where every attendee gets to take home a gallon of their favorite vino.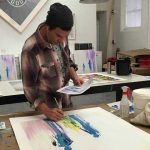 Gary Lichtenstein Editions presents a radical evening of art at the edge with painter Keith Kimmel tonight. The event is titled "The CO-Lab Experience," a live interactive performance situated within an exhibition of the artist's recent and retrospective works. In the CO-Lab Experience, Keith Kimmel will break thru the classic wall of separation between artist and spectator by inviting the public to actively participate in an evening of collaborative painting.
Jersey News: Our weekly news roundup of New Jersey stories you may have missed this week. Popular this week, A Hasidic Jewish development in Bayonne, Hoboken's Newark Street plaza opens, Mana Contemporary model heads to Miami, and more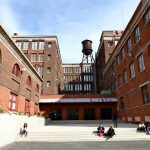 Playwright Oscar Wilde once famously claimed that "art is the only serious thing in the world." If that is indeed the case, Mana Contemporary wants to make sure Jersey City gets very serious over the next few years.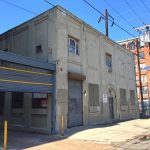 Here's another unique investment opportunity that just came to market. An existing two story industrial building spanning 21,000 square feet with the potential to be reimagined into a multi-family adaptive reuse project. See what other possibilities exist.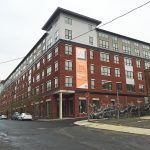 25 Senate Place is a new 265 unit rental building in the Journal Square neighborhood of Jersey City. The 5 story building features a...