A prominent landmark in a rapidly developing neighborhood could be revived and expanded under a proposed new district, which would preserve a piece of Jersey City's history and update it for modern times.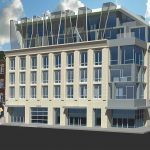 It's been a long and winding road attempting to redevelop a warehouse-turned gym just off Riverview Park, but a new company is finally moving forward with a project that will add housing, retail and some nice historic revitalization that will fit right into the burgeoning neighborhood.
For decades optimistic prognosticators have predicted Journal Square's renaissance. Largely, it remained just that, a prediction, with little "on the ground" to back it up. That's all about to change.
Tucked away in an otherwise quiet residential section of The Heights, the Jersey City Reservoir is flourishing with signs of life despite being decommissioned, a relic that provides some of the best fall foliage views right in the middle of the city.
In yet another sign of the robust rental market in Jersey City, Mill Rocks touts 50% occupancy since launching leasing a month ago.
In another win for its Mural Arts Program, Jersey City is now home to the latest installment in a series of portrait murals by world-renowned street artist Eduardo Kobra.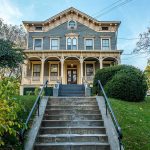 Bergen Hill, in its heyday, was considered "the suburbs" by people who left Downtown, Jersey City for suburban mansions. Today, in the ongoing preservation conversation, we feature three JCLC Historic Homes still standing on Summit Avenue.
Today, Jersey City Mayor Steven Fulop will join Santomauro General Contracting and Point Capital Development for a ribbon-cutting ceremony marking the official opening of Mill Rocks, a hip new rental building in the Village neighborhood.
In a city that is seeing a huge rental building boom, The Oakman sets itself apart in one major way - it's the first large-scale, doorman condominium project in Downtown Jersey City to hit the market in over seven years. The 159-home community, which began selling late last year, is about 60% sold and recently welcomed its first residents.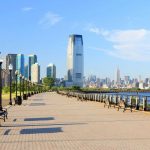 A new study by personal finance website smartasset has ranked Jersey City as the most livable city in the US.