Article is more than doubling their warehouse space by relocating from Elizabeth to the Greenville, Jersey City building.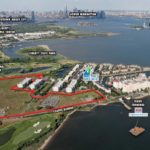 State paperwork shows that there are plans for new townhouses next to what is already one of Jersey City's largest gated communities.
A vacant Jersey City building on MLK Drive that once contained a pharmacy could be torn down and replaced with a 16-unit development.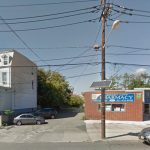 A new residential building could come to John F. Kennedy Boulevard in Jersey City. The proposal is scheduled to be heard Thursday, June 14.
44 units, retail space, and more could come to a major thoroughfare in Jersey City. The proposal has yet to remain on the agenda and be heard by the board.
LaVern Webb-Washington's company is seeking to construct a six-story development at 174-178 MLK Drive in Jersey City.
Ward A Councilperson Denise Ridley, who represents Greenville in Jersey City, discusses her outlook for the neighborhood during her first term in office.
This former textile mill, just off Exit 14B on the New Jersey Turnpike in Jersey City, is the ideal spot for makers, non-residential artist lofts, carpenters, or similar creative fields.
This newly renovated three bedroom on Dwight Street, just two blocks from the Richard Street Light Rail, offers plenty of light and historic charm.
As Greenville's demographics shift, bodega owners and the Hispanic American Commerce Association organize to keep a neighborhood touchstone and a sense of community intact.