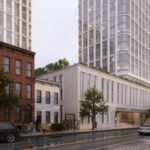 A plan to redevelop several Jersey City lots including the Golden Cicada property was green lit and includes 397 units, affordable housing, and a school expansion.
Galleria on Provost, one of the most highly anticipated condominium projects in Jersey City, has announced the opening of its sales office.
The Galleria on Provost offers exceptional city living in the Powerhouse Arts District in Downtown Jersey City. Sign up for the presale registration now.
An entire block of this Jersey City neighborhood will soon be home to a modern complex that includes affordable housing and a large retail component.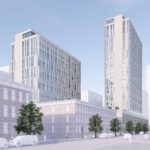 Silverman will be asking the planning board for redevelopment plan modifications that would allow them to build a 401-unit development with affordable housing plus a school.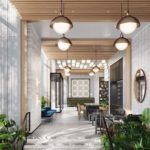 Combining luxury and sustainability, Haus25 is now available for lease. Downtown Jersey City's new high-rise redefines city living positioning environmentally conscious amenities at the forefront of the design.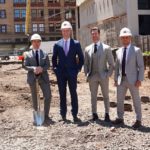 The celebrity broker is teaming up with Nest Seekers International and EPire to bring a 12-story amenity-rich condo development to the Powerhouse Arts District in Jersey City.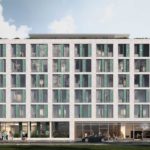 A liquor license could be coming to 89 Monitor Street in Bergen-Lafayette, The site is expected to contain 114 residential units and three retail spaces.
A growing section of Bergen-Lafayette will soon be getting another development that will add 114 units and three storefronts to the neighborhood.
Shuster Development looks like it will soon be constructing the second phase of one of Downtown JC's more prominent condominium projects.