Home
Tags
Bergen-lafayette
Samurai Sushi will be coming to Jersey City, taking over the old Hooked location along Communipaw Avenue in Bergen-Lafayette.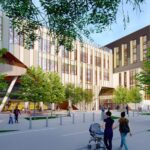 A four-building plan that would create over 2,000 new student seats within a "park-like" campus has emerged at a large vacant lot in Jersey City.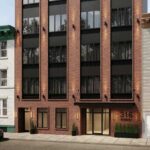 A stalled Jersey City proposal for a parcel near the Martin Luther King Jr. Drive Light Rail Station has been redesigned.
270 Johnston Avenue, which recently celebrated topping out, will be the tallest building in Bergen-Lafayette, Jersey City.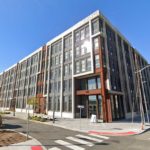 Ghost Truck Kitchen will be bringing a new Jersey City outpost to Bergen-Lafayette that will allow them to offer BYOB group dining and host private events for the community.
Skyline Development Group is looking to construct a 17-story high-rise with affordable housing, a community center, retail, and new green space along three acres of land in Jersey City.
With 75% of residences leased, Bergen-Lafayette's newest rental development offers tailored living, bespoke spaces, and all the amenities you could desire. Commercial retail opportunities are also available now.
Discover your new home at The Pine with brand-new luxury residences situated in Bergen-Lafayette and take advantage of the current leasing incentives.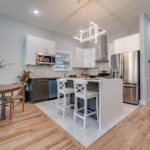 Discover brand-new, move-in ready homes with contemporary design, smart features, and all the modern conveniences and comforts you could desire in Jersey City.
Officials recently announced the purchase of an existing Jersey City building that will add a new property to the public housing inventory for the first time in four decades.