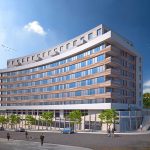 After being tabled at a planning board meeting in September over community push back, the proposal for a new project at 136 Summit Avenue went back in front of the board on Tuesday. This time, it unanimously won approval.
Plans that would have approved a new nine-story mixed-use building in Bergen Hill were tabled by the Planning Board at last week's meeting, but the battle for what replaces a vacant medical facility might continue to wage on in the coming months.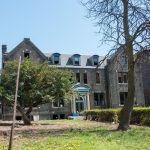 Surrounded by brick rowhouses, brownstones, and Queen Anne style apartment buildings, the Friendship Masonic Lodge at 78 Summit Avenue in Bergen Hill is undergoing a remarkable transformation that will bring it back to life.
Built in the 19th century, this gorgeous Bergen Hill home "comes complete with intact detail from an era long gone." The fireplaces are what...
A modern renovation in Van Vorst Park The Heights: history and a walking tour Jersey City Independent gives us an in-depth look into Bergen Hill