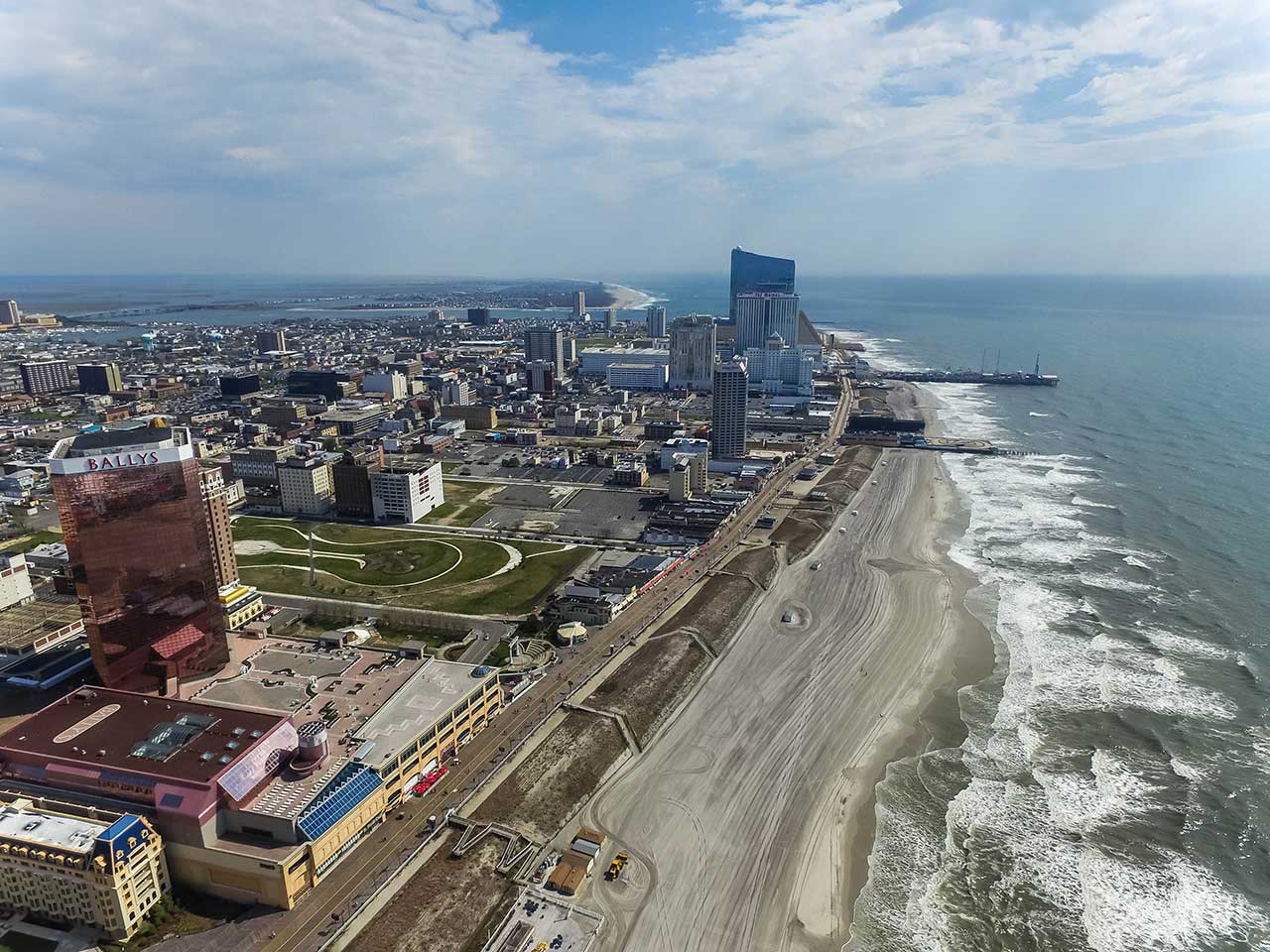 With major new developments under construction, renewed investor interest, and a slowly diversifying economy, Atlantic City is poised for a comeback. Many are cautiously optimistic and some are looking to this fall's mayoral and gubernatorial elections to potentially end the state oversight of the city, a measure enacted after years of fiscal irresponsibility, but everyone can be certain that the next year will be an important one for America's Playground.
Two new major projects are set to open next year, setting the stage for AC's revitalization, and expectations are high. The first is the purchase and $500 million renovation of the former Trump Taj Mahal Casino Resort by Hard Rock International in partnership with the Morris and Jingoli families. The new Hard Rock Hotel and Casino is expected to bring thousands of jobs and a strong brand to the boardwalk, but it will still be party to the boom and bust cycle of Atlantic City's gaming economy.
The second major project, however, is AC's real shot at a year-round commercial and residential presence, separate from the hotels and casinos, that could have a continuous effect on the community. The $220 million Atlantic City Gateway project is a 675,000 square foot development that will be a new campus for Stockton University, including an academic building and housing for 500 students, and the new South Jersey Gas headquarters.
AC Devco is spearheading the development and reports that Stockton University already sees itself growing beyond what is under construction, planning ultimately for 1,700 students on-site which is 700 more than expected to enroll in 2018. Similarly, South Jersey Gas sees the cutting-edge headquarters opportunity as their key to recruitment and growth.
The Atlantic City Gateway project will also bring 15,000 square feet of new retail to the boardwalk and AC Devco is pursuing other corporations to join South Jersey Gas. Atlantic City will find itself powered by a new kind of energy from university students, faculty, and corporate professionals, and this kind of investment should set AC up for a more consistent and sustainable future.
Land prices in Atlantic City are at their lowest in decades, attracting successful developers like Tower Investments that has been buying up buildings since 2014. And commercial real estate brokers can confirm there's been an uptick in leasing activity since the Gateway project was announced–the promise of jobs, residents, and revenue untethered to the gaming industry is what has given AC another chance.
Also proposed this spring was a 350-foot tall "PolerCoaster" in a 110,000 square foot entertainment complex which would also be a new and different source of income for Atlantic City.
Bart Blatstein, CEO of Tower Investments said of Atlantic City, "Of course I see upside. This is what I do for a living. And it's incredible–the upside in Atlantic City is like nowhere else I've seen in my 40-year career. Atlantic City is a great story. It's got a wonderful new chapter ahead of it."