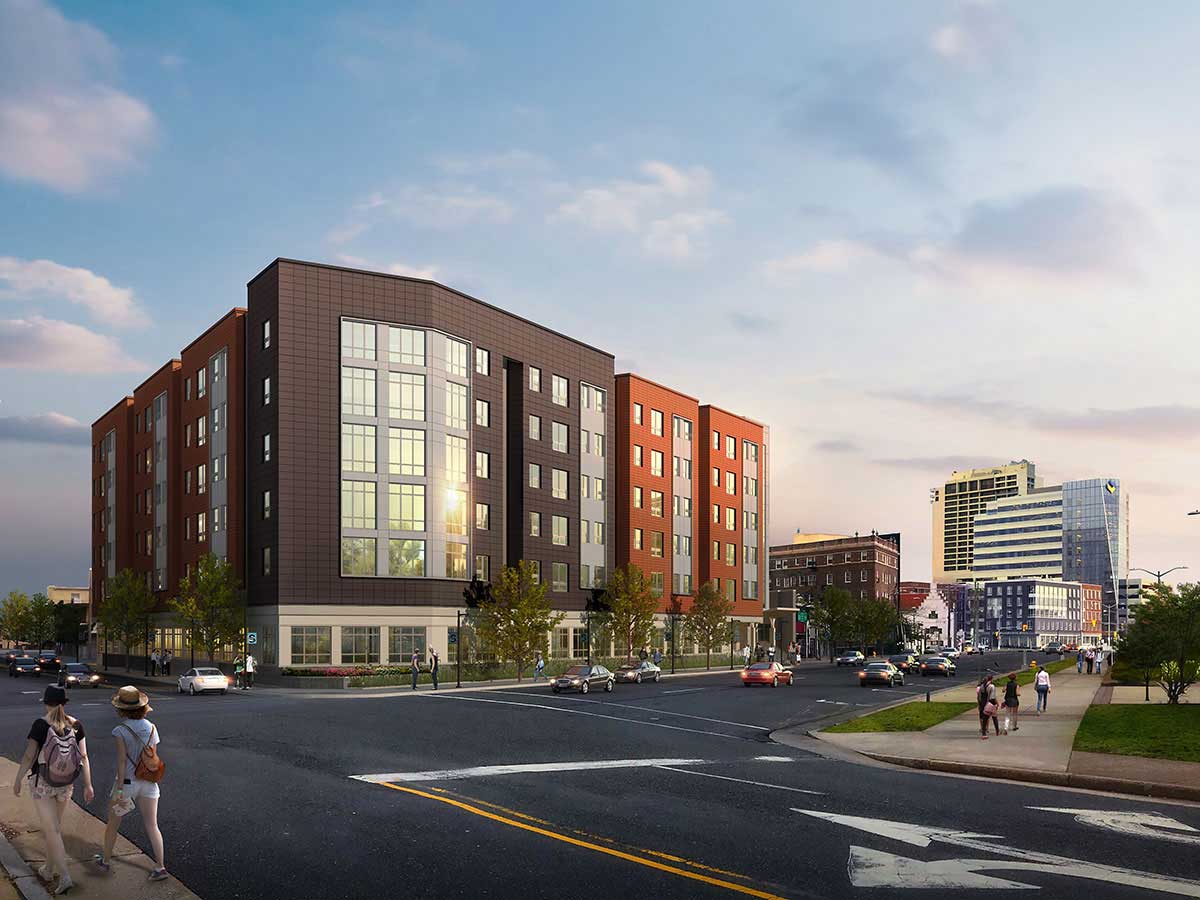 A college with a big stake in Atlantic City's future has unveiled their latest investment as a block just off the city's iconic Boardwalk has been transformed into a modern dormitory facility.
A ribbon-cutting ceremony was held this month for Stockton University's Phase II Residence Hall at 3532 Atlantic Avenue. The project has been in the works for years and broke ground during the COVID-19 pandemic.
The six-story, 135,000-square-foot student housing complex is in Atlantic City's Chelsea Heights section and features both apartment- and suite-style living with a total of 416 beds. Other amenities at the complex include lounges, a meeting room, business center, and laundry facilities.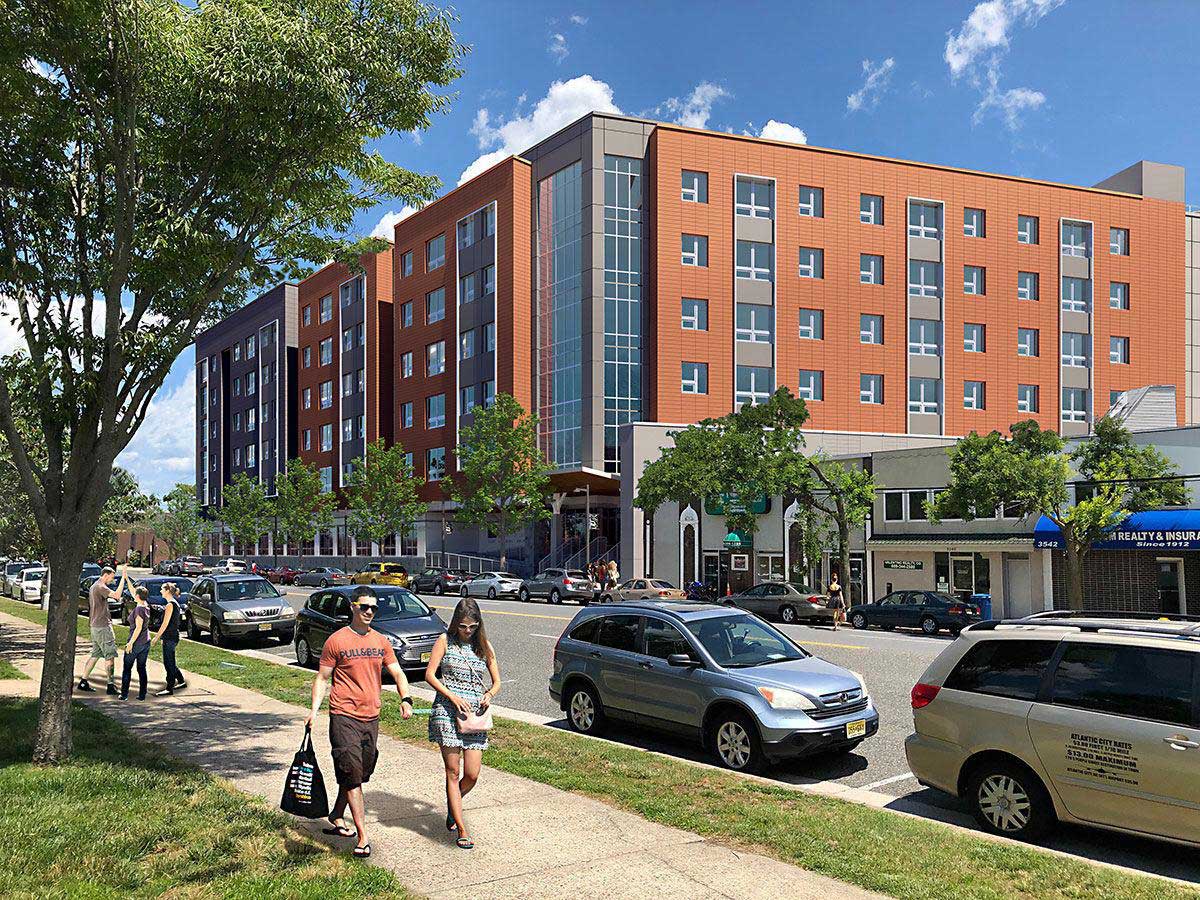 O'Donnell & Naccarato (O&N) provided structural engineering services for both phases of the project, which also included construction of the three-story, 56,000 square foot steel framed Scarpa Academic Center. The residence halls are supported by the Girder-Slab structural system and are connected by a series of multi-story pedestrian bridges.
"O&N is honored to partner with AC DevCo and architect Thriven Design to help Stockton University expand its already impressive presence in Atlantic City," said Anthony Naccarato, President of O&N. "These buildings will ensure that the university is well positioned to continue attracting the best and brightest minds for many years to come."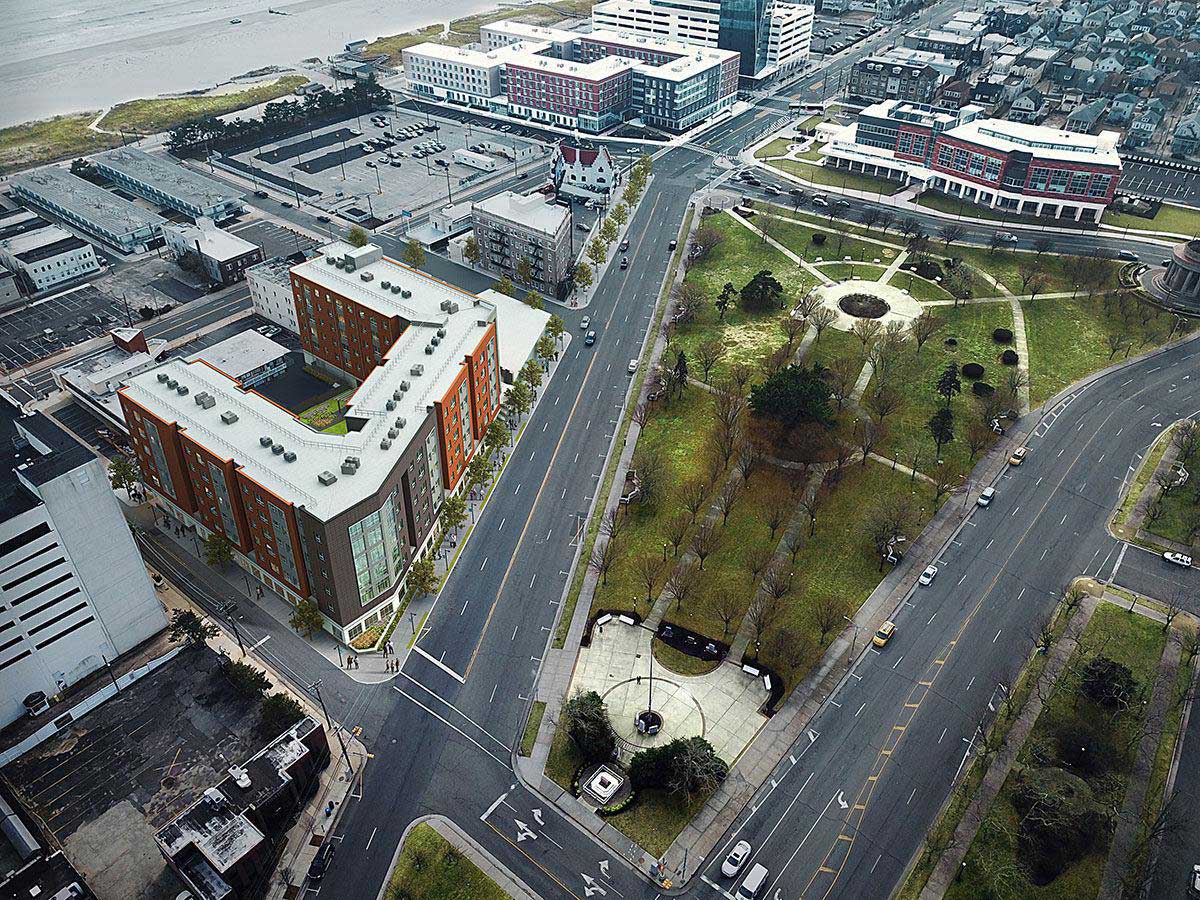 Stockton University's investment is part of the multi-phase Atlantic City Gateway Project, a public-private partnership with the Atlantic City Development Corporation. The university opened their Atlantic City campus in the fall of 2018 with an academic building, a 543-bed resident complex, and a parking garage.
Nearly 1,500 students are currently taking classes in Atlantic City through Stockton University, which has a main campus in Galloway about 13 miles away.