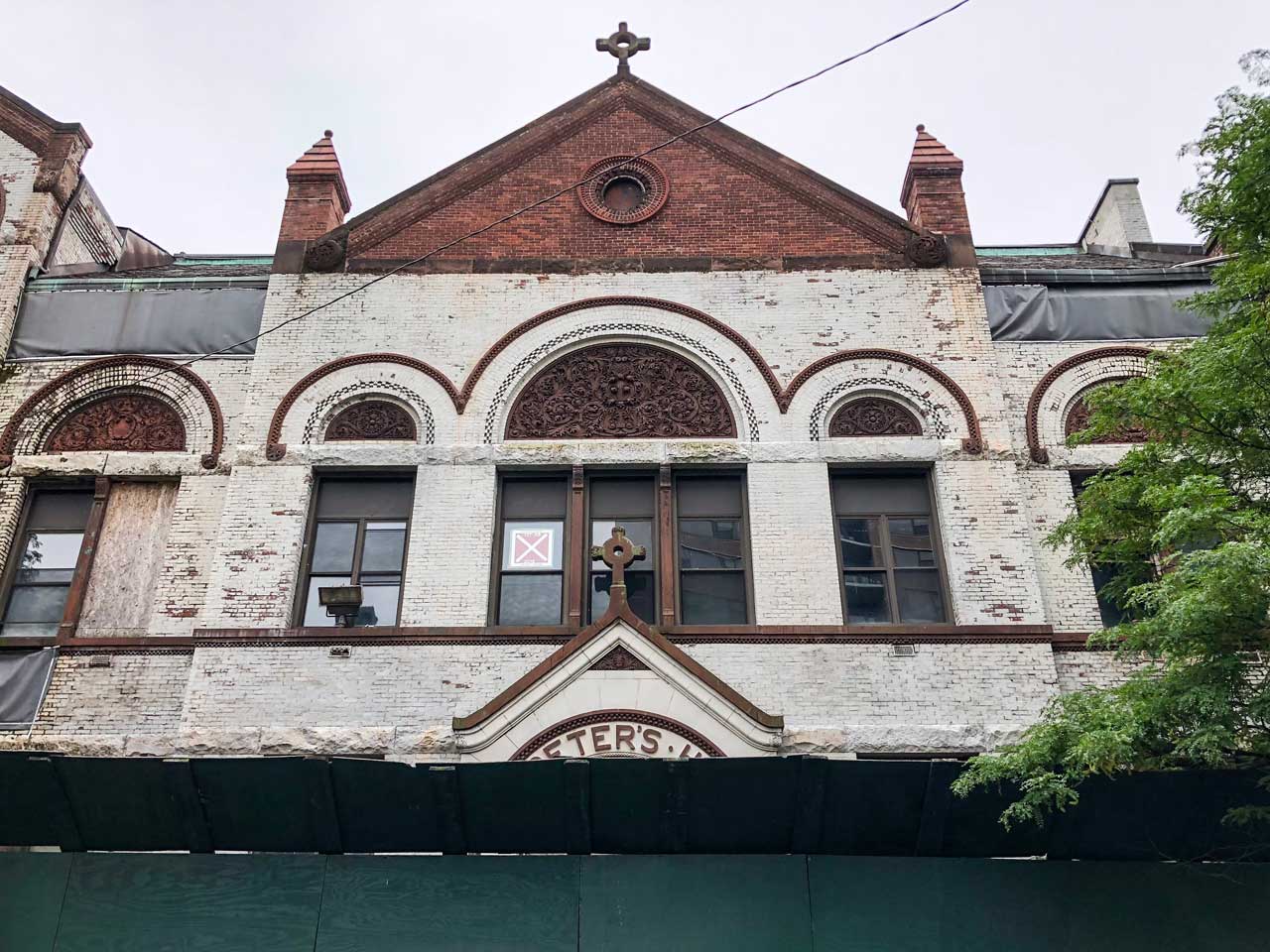 A long-running saga over two historic buildings in Downtown Jersey City will be adding a new chapter as St. Peter's Prep is hoping the courts will grant them permission to tear down a pair of structures.
Back in 2018, St. Peter's first applied to demolish the entirety of 137-155 York Street. The property, purchased by the school in 2004, houses the three-story masonry Romanesque Revival-style Saint Peter's Hall and an attached former elementary school that was constructed circa 1861.
The buildings have been vacant for years since the sale and both sustained damage during Hurricane Sandy. The school's initial demolition application to Jersey City's Historic Preservation Commission (HPC) looked to build a surface parking lot on the land.
The HPC denied the school's demolition request in 2019, with St. Peter's filing an appeal of the decision. After a boatload of delays, the city's zoning board heard and denied the appeal earlier this summer by a 6-1 vote following a six-hour hearing.
That denial is being challenged in Hudson County Court, where St. Peter's filed a lawsuit against the zoning board on November 30. The school claims that the board disregarded their expert reports and testimony presented during the hearing and "also overlooked the HPC's disregard of the structural analysis of the buildings."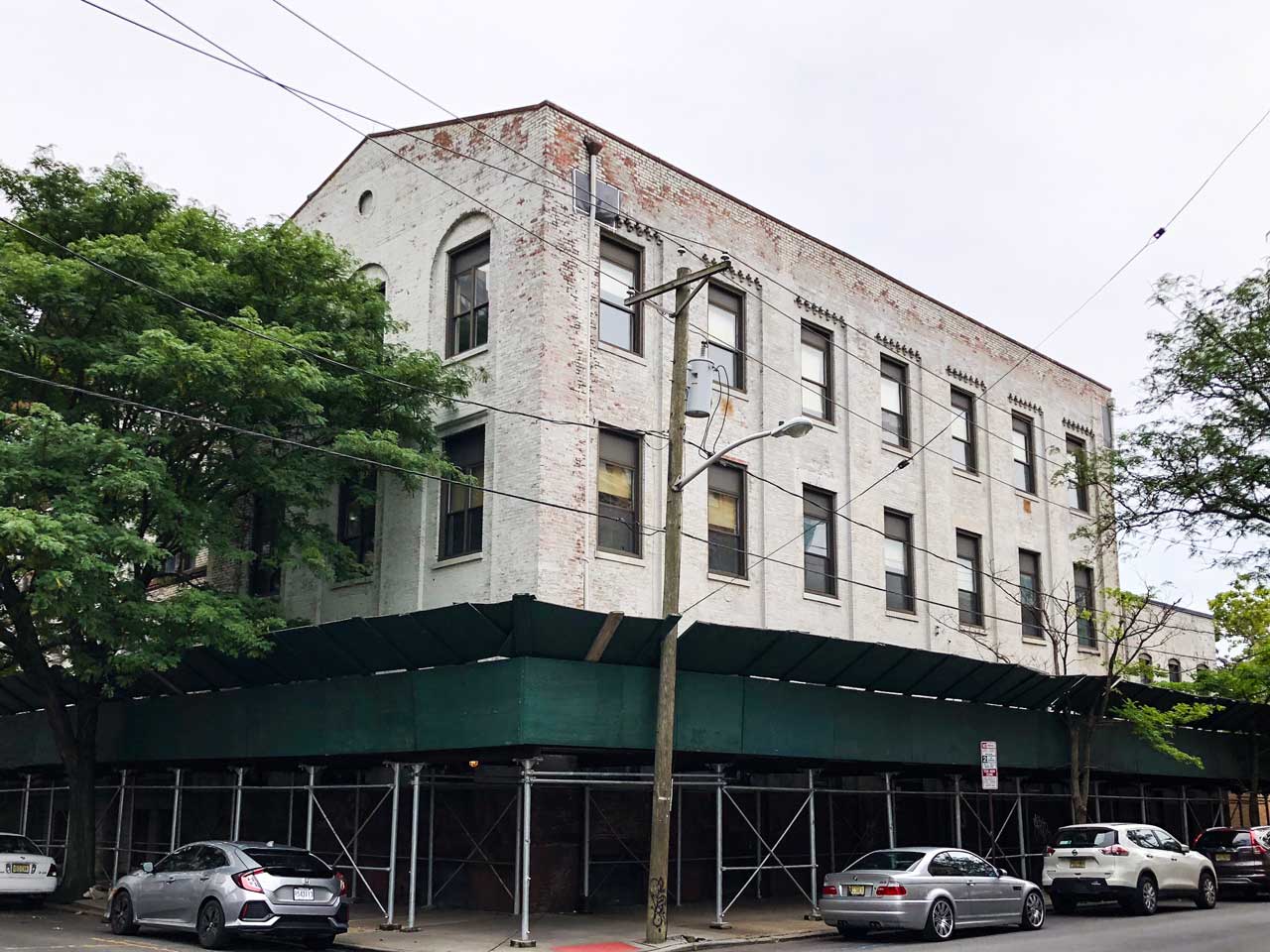 St. Peter's additionally claims the zoning board's denial was "not supported by any credible rebuttal testimony or testimony of experts countering [their] experts' findings."
Calling the decision "arbitrary and capricious," St. Peter's argues they "demonstrated that the buildings are obsolete and a present danger to the community, are no longer structurally sound, and need to be demolished."
Jersey City's zoning board does not comment on pending litigation and an inquiry Jersey Digs placed to St. Peter's regarding the lawsuit has not been answered. A date for future proceedings on the case has not been set.
The properties themselves are home to some notable history, which could now be at the mercy of the courts. The Hall, built in 1894, was the site of a 1910 Woodrow Wilson speech when he began his first gubernatorial election campaign in New Jersey. He would become the 28th President of the United States just three years later.