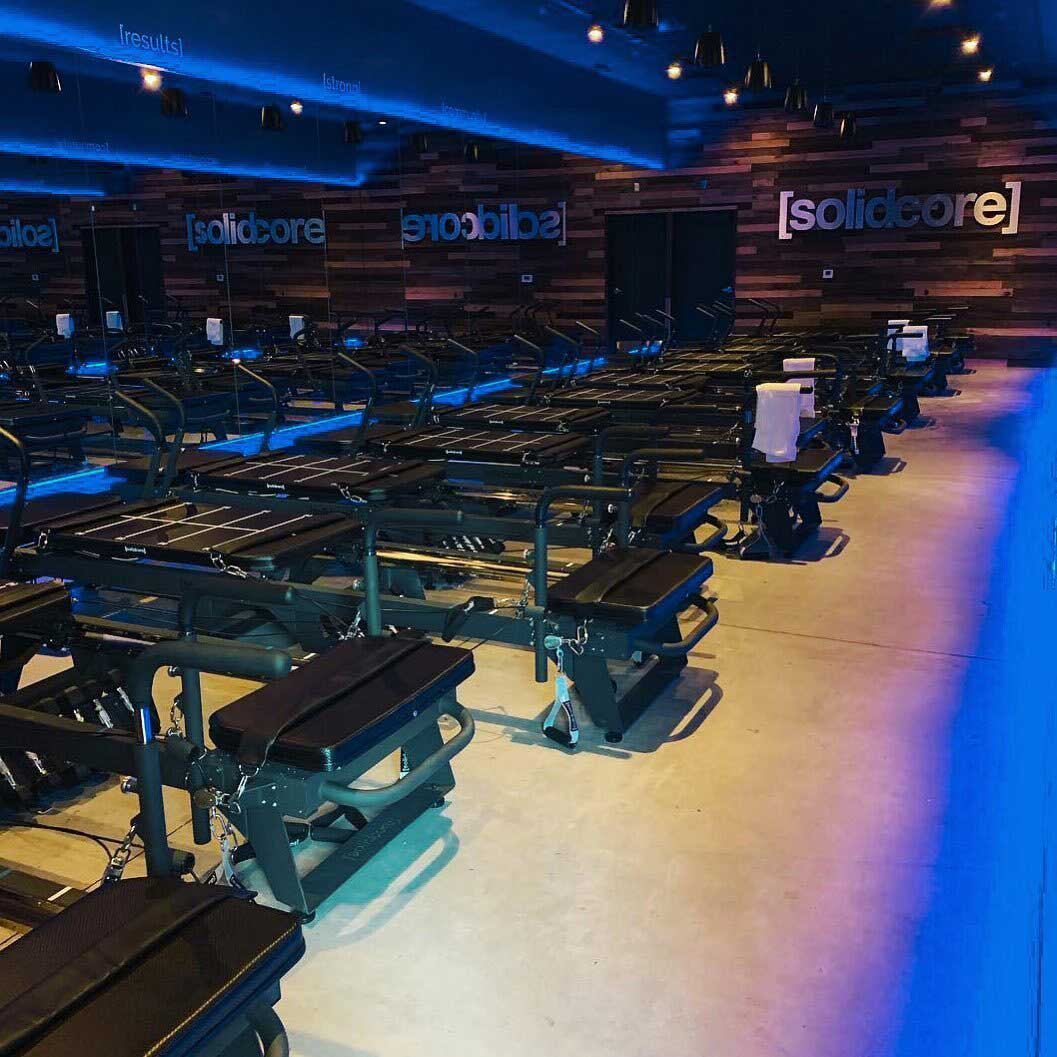 The second phase of one of Downtown's largest redevelopment efforts will soon be welcoming a new retail tenant as a major fitness brand is set to open its first New Jersey outpost.
Washington, D.C.-based [solidcore] will be bringing its latest workout studio to VYV's newly completed south tower. The company is currently putting the finishing touches on 3,316 square feet of space situated at 444 Warren Street inside Suite 2.
The brand, which runs 75 studios across 22 different states, is known for its 50-minute [solidcore] workouts. The full-body training system utilizes slow and controlled movements that are designed to break down muscles to failure so that they build back stronger and leaner.
The workouts are an immersive experience under blue neon lights that feature energizing music. [solidcore] training sessions utilize a customized machine called a "sweatlana" and are likely to become more widely known, as the seven-year-old company has plans to break ground on at least 20 new studios by early 2022.
"We've cultivated a great community on the East Coast and particularly in New York with our 10 studios across the city, so we are excited to expand to bring our workout across the Hudson into Jersey City," said Bryan Myers, President and CEO of [solidcore]. "Especially as many people continue to work from home, we're thrilled to bring our studio to clients — old and new — who only would have had access to our workout on their commute into town. It's a great opportunity to welcome new people to our community, and of course — make Jersey strong!"
Jersey City's [solidcore] location is slated to open on December 17. Updates about the endeavor can be found through the studio's website and those interested in learning more about the location can sign up to receive a newsletter.