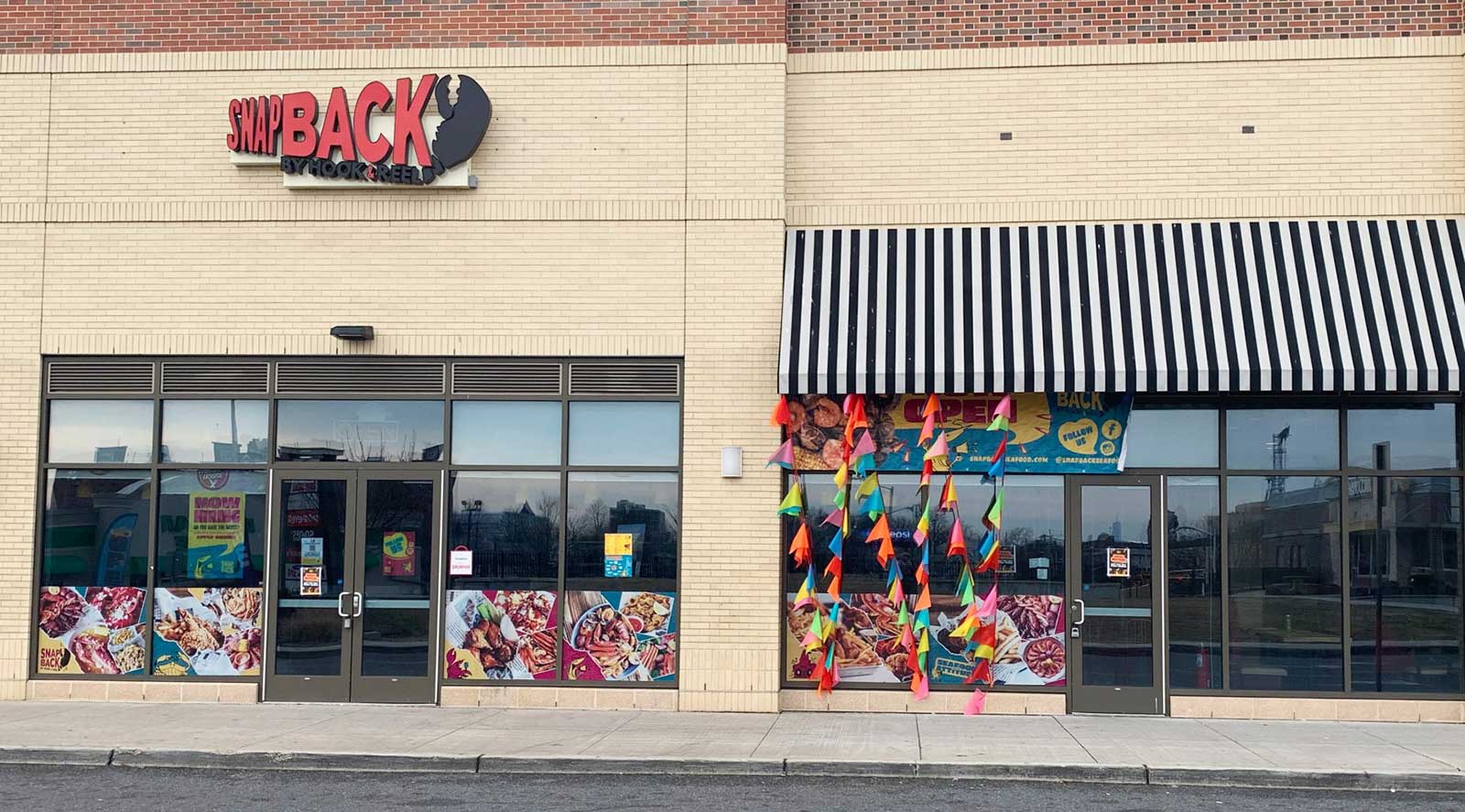 Snap Back by Hook & Reel recently opened at Springfield Avenue Marketplace in Newark, New Jersey. Snap Back by Hook & Reel is a fast-casual version of Hook & Reel Cajun Seafood and Bar. The smaller-scale franchise focuses on providing customers with a convenient, quick-service dining experience, along with takeout and delivery.
Located at 204-234 Springfield Avenue in Newark's University Heights neighborhood, Snap Back by Hook & Reel occupies 2,400 square feet at the 108,000-square-foot, ShopRite-anchored Springfield Avenue Marketplace. The neighborhood shopping destination, which serves a dense consumer base of around 414,000 people within a three-mile radius, is now at 100% occupancy.
Levin Management Corporation (LMC) is the property's exclusive leasing and managing agent. LMC Senior Leasing Representative E.J. Moawad negotiated the long-term lease on behalf of the retail center, while William Lenaz of Jeffery Realty represented the tenant.
"With its seafood boil-based menu that allows guests to customize their meal as well as offering up po' boys and wings, Snap Back by Hook & Reel is a great fit for Springfield Avenue Marketplace, and we are thrilled to welcome them to the property," Moawad said. "This concept will be a significant traffic generator and contribute to Springfield Avenue Marketplace's overall appeal, enhancing the variety of restaurant choices for shoppers and the entire community."