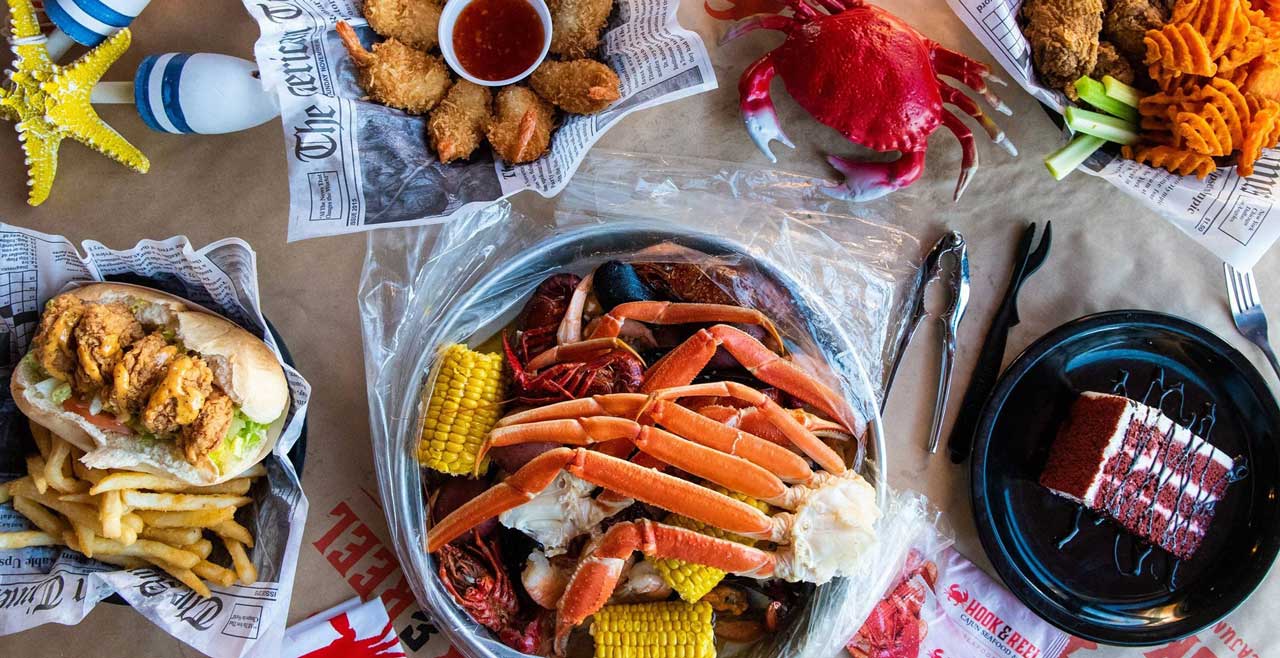 A national seafood chain that just celebrated a milestone will be launching a smaller-scale iteration of their brand next year with an outpost along Garfield Avenue.
Hook & Reel Cajun Seafood and Bar has announced an agreement to bring a new 2,000-square-foot endeavor to Jersey City's Twin City Shopping Center. Located at the intersection of Garfield Avenue/Broadway and 53rd Street, the company will be opening Snap Back by Hook & Reel at the property sometime next year.
"Snap Back by Hook & Reel is a great fit for this property," says Levin Management Corporation Senior Leasing Representative E.J. Moawad, who arranged the lease. "We have worked hard to enhance and diversify the tenant mix and dining options here, and this concept will serve as another anchor for the center's restaurant component and bring something new and exciting both to our shoppers and the entire community."
Hook & Reel, launched out of Maryland in 2013, specializes in New Orleans-inspired seafood. The restaurant has an existing location at Bayonne Crossing and recently opened its 70th eatery in Yonkers earlier this quarter.
Snap Back will be a fast-casual version of the Hook & Reel model that will lack a liquor license and bar. The upcoming Jersey City spot will still have seating areas but a more casual vibe, with takeout and delivery service to be available throughout the neighborhood.
The menu at Snap Back by Hook & Reel is slated to include starters like wings, hush puppies, and crabmeat fries to go alongside the restaurant's po'boys and customizable boils. The new brand is slated to hit the Garden State in a big way during its launch, as additional outposts are planned along Newark's Springfield Avenue and in the towns of Bloomfield and Willingboro.
Hook and Reel has not announced an opening timeline for their upcoming fast-casual Jersey City restaurant, which will add to the Twin City Shopping Center's dining options. The complex also plays host to a Taco Bell, Popeye's Louisiana Kitchen, Dunkin Donuts, and a recently renovated Wendy's.